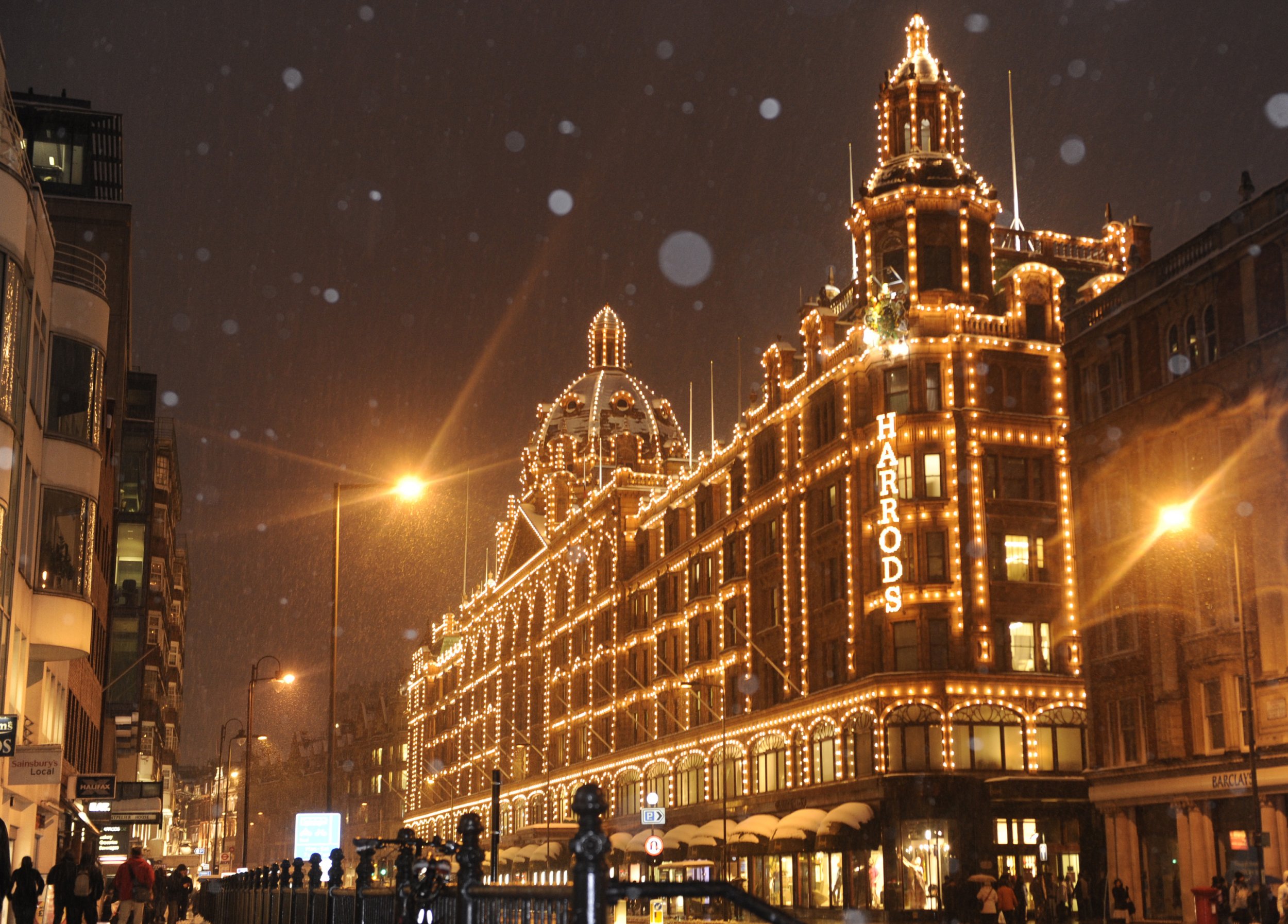 What pop culture stapes went entirely unreferenced in the six hours of Gilmore Girls: A Year In the Life, which began streaming on Netflix last Friday? A brief compendium: Mad Men, Benedict Cumberbatch, Breaking Bad, Bradley Cooper, Pitch Perfect, Emma Stone, House of Cards, Carpool Karaoke, Daft Punk, Fifty Shades of Grey, twerking, The Walking Dead, the ice-bucket challenge, The Hunger Games and Taylor Swift. Everything else? Yeah, just about everything else made it.
Here's Part Two of our four-part pop-culture viewing companion to the Gilmore Girls revival (and here's Part One).
Episode Two: Spring
Penn and Teller show (Lorelai Gilmore)
Magic/comic duo in which one performer does all the talking.
Alanis Morissette (Lorelai)
Nineties siren out of Canada whose hit, "Ironic," misappropriated the term throughout.
"Cup of Kofi Annan" (Lorelai)
Word play in which the former United Nations Secretary-General is name-dropped as Lorelai embarks on a quest for her life-sustaining beverage.
Aeschylus (Rory Gilmore)
Recognized as the father of ancient Greek tragedy.
Willy Loman (Rory)
The title character in Arthur Miller's 20th-century classic play, Death of a Salesman. The archetypal figure in modern American tragedy.
Harrod's (Logan Huntzberger)
The finest department store in London, if not the world.
Condé Nast (Rory)
Mass media monolith that publishes more than a dozen critically acclaimed magazines, such as GQ, The New Yorker and Vanity Fair. Based out of the Freedom Tower in lower Manhattan.
Liza Minnelli (Taylor Doose)
Legendary actress and singer and the daughter of Judy Garland.
"My little birds" (Taylor)
The series' first Game of Thrones reference, as the HBO swords-and-sorcery drama premiered four years after Gilmore Girls finished its run in 2007. Taylor does remind us a little of Varys.
Law & Order (Babette Dell)
A nod to the NBC crime drama that was set and filmed in New York City, supplying jobs to actors and crew in the Big Apple from 1990 until 2010. The franchise lives on to this day with Law & Order: SVU. It is for this reason that Babette refers to it also as "the motherlode."
Bluebloods (Babette)
Family crime drama set in New York starring Tom Selleck as the New York City police commissioner. Highly popular with the AARP crowd. Babette notes that one of the "B-list" actors staying at the Dragonfly Inn has had a "two-episode arc" on this program. "You can't really call two episodes an arc," counters Bootsy. "That's misleading." The beauty of this scene is watching B-list actors discredit B-list actors.
Matthew McConaughey (Taylor)
Oscar-winning actor who reportedly, according to Taylor, buys three newspapers each morning. Staying in neighboring town of Woodbury for filming of a picture.
Jessica Chastain (Taylor)
Twice Oscar-nominated actress, also lodging in Woodbury.
Jack Black (Michel Gerard)
Also staying in Woodbury, as he prefers steam baths.
Cate Blanchett (Michel)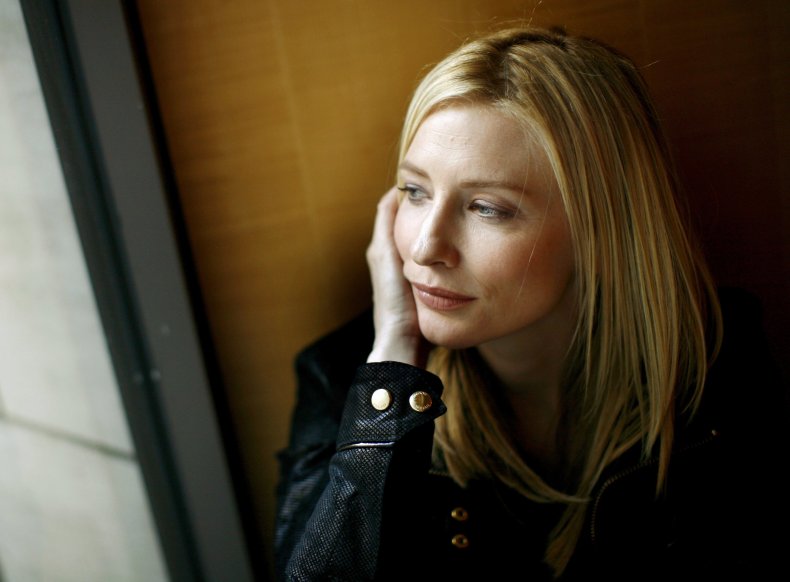 Also in Woodbury.
Daniel Radcliffe (Michel)
Woodbury.
Jennifer Lawrence (Michel)
Unable to be bagged by the Dragonfly Inn.
Paul Anka (Lorelai)
Acclaimed singer-songwriter who happens to share a name with Lorelai's dog. In this dream sequence, the human Paul Anka appears in a cameo behaving like the pooch.
Natalie Portman, Joaquin Phoenix, Fred and Ginger (Lorelai)
Just three among countless A-list actors who changed their surnames.
Skrillex (Rory)
An electronic dance music producer whose music, contrary to Rory's suggestion, is anything but soothing.
Color Me Mine (Lorelai)
A nod to the successful chain of paint-your-own pottery studios.
Edith Wharton (Lorelai)
Prolific early 20th-century American novelist who won a Pulitzer Prize for The Age of Innocence.
Winston Churchill (Rory)
Two-time prime minister of Great Britain and arguably the most important defender of liberty in the 20th century.
Fiddler on the Roof (Logan)
Classic musical centered around a Jewish father and his five daughters with no small amount of kvetching in the dialogue.
Bazooka Comics (Rory)
The last thing a kid reads before sticking a wad of bubble gum in his mouth.
The Ivy (Logan)
Pretentious celebrity haunt in London's West End. Of course Logan and Rory would make it their place.
Eraserhead (Kirk Gleason)
Black-and-white 1977 cult horror film written and directed by David Lynch. Kirk introduces the film at the "Black and White and Read" movie night dressed as the title character.
Rachael Ray
Celebrity chef who has cameo as yet another culinary artist who is unfit to operate Sookie Stackhouse's kitchen.
Thompson Twins (Lorelai)
Early '80s British New Wave act that actually had three members.
"I cannot remember the books I've read...." (Paris Geller)
Paris, standing outside the entrance of her prep school alma mater, Chilton, recites a quote attributed to 19th-century American poet Ralph Waldo Emerson: "I cannot remember the books I've read any more than the meals I have eaten; even so, they have made me."
Old Faithful (Lorelai)
A nod to the geyser located at Yellowstone National Park in Wyoming that, like Emily Gilmore, is guaranteed to erupt in a regular fashion.
Liz Taylor (Lorelai)
A reference to cinema legend Elizabeth Taylor's eight marriages, a rebuke to Emily pronouncing that "marriage is permanent."
"Beach blanket movie" (Emily Gilmore)
A nod to the Frankie and Annette romp films of the Eisenhower and Kennedy eras, the cinematic precursor to the free love era.
"Wonder Woman stamina" (Lorelai)
Queen of the Amazons.
Nick Cave (Rory)
Australian musician of uncommon intensity, known as rock's "prince of darkness."
Radiohead (Rory)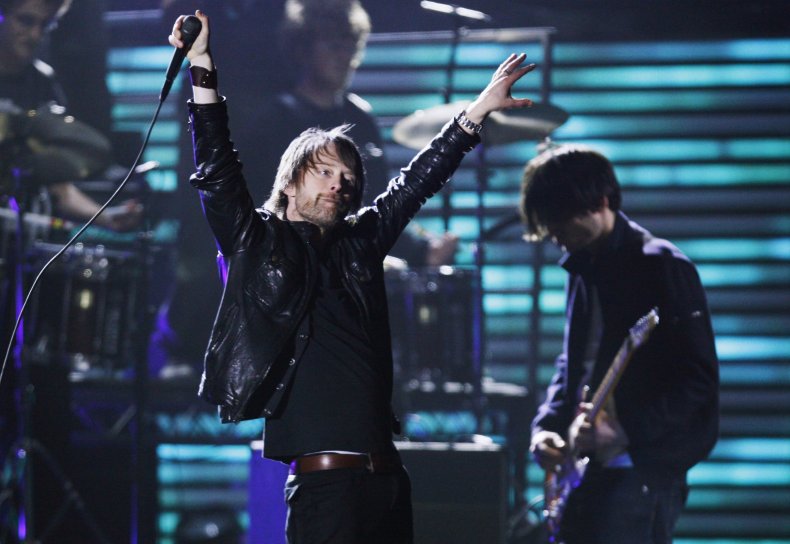 Critical darlings of the rock scene who shun conventional trappings of fame.
Stravinsky (Rory)
Acclaimed Russian composer and conductor.
Joseph Stalin (Paris)
Feared Russian ruler and Communist.
Blake Shelton (Paris)
Country music superstar, currently dating Gwen Stefani (See: Episode 1, Winter)
"Take a powder, Baby John, this is our turf" (Paris)
The most inspired reference of the revival, a call back to West Side Story.
Mylar balloon (Lorelai)
Popular brand of balloons with shimmering surfaces that are standard at office retirement parties.
92nd Street Y (Paris)
Also referenced in Episode 1, the nexus of culture on Manhattan's wealthy Upper East Side.
Lena Dunham (Paris)
Creator and star of HBO's Girls and unofficial high priestess of millennial feminism.
Dorothy Parker (Paris)
Witty, wisecracking early 20th-century writer who helped found the Algonquin Round Table. Spiritual guide for every word that Amy Sherman-Palladino writes.
'Consider the Lobster' (Jim Nelson)
An essay by David Foster Wallace originally published in Gourmet magazine, a Condé Nast property. The character referencing it is portraying the editor-in-chief of GQ, whose name really is Jim Nelson. This is not another cameo, though, as the role is played by Dan Bucatinsky.
David Foster Wallace (Jim Nelson)
Tragic genius, highly acclaimed novelist and essayist who took his own life in 2008 at the age of 46.
Queen Latifah (Lorelai)
Hip-hop superstar.
"She strikes more chords than Esa-Pekka Salonen" (Lorelai)
This is the most obscure pop culture reference in the entire revival. How many other viewers are aware of the Finnish composer and conductor? Oh, just us?
A History of Violence (Lorelai)
Yet another Viggo Mortensen film written and directed by David Cronenberg with which Lorelai is obsessed (See: Episode 1, Winter).
"It's no Cloud Atlas" (Rory)
Rory notes that Naomi's proposed children's book, The Whale and the Mouse (or is it The Whale and the Rabbit?) will likely have a less intricate plot than the 2004 science-fiction book.
"Like Scarface?" (Lorelai)
Lorelai hears her daughter mention a story "about lines," and instantly her mind flies to white powder on glass coffee tables.
Pat Kiernan (Lorelai)
An allusion purely for New Yorkers, as Kiernan is the genial morning host of the local cable 24-hour news channel, New York 1.
Cronut (Rory)
A doughnut for which you will wait in line 90 minutes. Invented in a bakery in SoHo.
"I slept with a Wookie" (Rory)
Rory has a one-night stand with a man who was dressed as Chewbacca from Star Wars. Lorelai asks if he kept the costume on during the act. Rory teases that it is a conversation for a later date.
P.J. Clarke's (Rory)
Popular New York saloon. Now with two locations. Wookies welcome.
Millennium Falcon (Rory)
The spaceship from Star Wars that is able to travel at hyperspace velocity.
Get Shorty (Rory)
A 1995 film based on an Elmore Leonard novel, and here the punchline to a staccato exchange between Rory and the aggressive young female CEO of a site named Sandee Sez. After Rory' job interview takes a nasty turn and Sandy, a far more successful contemporary, offers it to someone else, a verbal contretemps ensues:
Sandee: "Get a better phone!"
Rory: "Get a better office!"
Sandee: "Get a better attitude!"
Rory: "Get a better life!"
Sandee: "Get lost!"
Rory: "Get...shorty!"
Read more from Newsweek.com:
- Why 'Gilmore Girls: A Year in the Life' will be bingeworthy
- Reserve Thanksgiving weekend for 'Gilmore Girls: A Year in the Life'
- Netflix releases first 'Gilmore Girls: A Year in the Life' trailer, and it's gloriously nostalgic