Every Royal Family Racism Scandal Before Meghan Markle's Oprah Bombshell
Meghan Markle and Prince Harry told Oprah Winfrey a royal had raised "concerns" about how dark their son's skin would be. It's the latest in a long line of racism scandals to hit the British Royal Family.
The Duchess of Sussex left her celebrity interviewer in a clear state of shock after saying a royal was concerned their baby might be "too dark to represent the U.K."
Meghan would not name the royal, saying: "I think that would be very damaging to them."
Off camera, Meghan and Harry told Oprah neither Queen Elizabeth II nor Prince Philip were behind the comments about Archie.
Buckingham Palace has called the claims "concerning" and that they are "taken very seriously and will be addressed" privately. Prince William added on Thursday: "We are very much not a racist family."
This is not the first time the monarchy has been gripped by a racism scandal, with past accusations against Prince Philip, Prince Andrew and even Prince Harry himself.
Prince Andrew
Prince Andrew, who is often said to be the queen's favorite son, was forced to step back from public life in November 2019 amid allegations he had sex with a Jeffrey Epstein trafficking victim. He has consistently denied the allegations.
In a car crash interview about the claims, Andrew did not say he regretted the friendship and was later accused of failing to show compassion for the victims.
His relationship with Epstein was not the only criticism thrown into the spotlight.
Rohan Silva, a technology advisor to the U.K.'s then-prime minister David Cameron, told the Evening Standard how in 2012 he had asked Andrew if the international trade department "could be doing a better job."
Silva, who is of Sri Lankan descent, said the duke replied: "Well, if you'll pardon the expression, that really is the n***** in the woodpile."
Writing in the Evening Standard, he said: "The meeting ended shortly afterwards, and I remember distinctly how I walked blinking into the sunshine outside Buckingham Palace, reeling at the prince's use of language."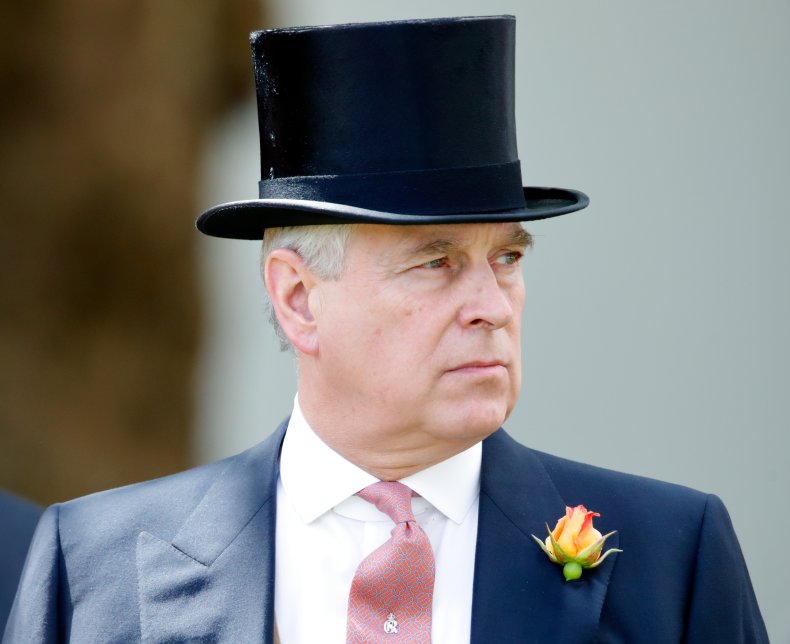 Former U.K. Home Secretary Jacqui Smith made separate allegations against the duke after the Epstein interview, during an LBC podcast that she co-hosts.
She said: "I met him [Prince Andrew] several times, including once at a state banquet where after dinner, I and my husband and another Labour cabinet minister had a drink with him, and I have to say the conversation left us slack-jawed with the things that he felt it was appropriate to say."
The former Labour MP added: "It was a state dinner for the Saudi royal family and he made racist comments about Arabs that were unbelievable.
"The fact he thought we might find this amusing was sort of a terrible situation to be in. I don't think he's very bright.
"I don't think he really understands the way in which he behaves. He's the worst end of the royal family, I think.
"I am not going to tell you exactly what he said but it involved a comment about camels. It is as worse as you could imagine."
At the time, a Buckingham Palace spokesperson told The Independent: "He does not tolerate racism in any form."​
Prince Philip
The queen's husband is famous for his royal "gaffes," including a number of racial comments made during years of royal engagements.
In 1986, on a visit to China, he told a group of British students: "If you stay here much longer you'll all be slitty-eyed."
During a 1993 visit to Hungary he told a British person he met: "You can't have been here that long, you haven't got a pot belly," the BBC reported.
In 1999 at a factory near Edinburgh he encountered an old-fashioned fuse box, and said: "It looks as if it was put in by an Indian."
In 2002, the BBC reported how he told an Aborigine in Australia: "Still throwing spears?"
In 2009, the Duke of Edinburgh told businessman Atul Patel at a palace reception for British Indians: "There's a lot of your family in tonight."
In 2013, Philip told a Filipino nurse at Luton and Dunstable Hospital: "The Philippines must be half empty as you're all here running the NHS."
Prince Harry
The Duke of Sussex has spoken out against racism on several occasions over the past year, not only in his chat with Oprah but also calling for a frank discussion of Britain's past.
He has called attention to structural racism and said he had an awakening after his relationship with Meghan became public.
In his young years, Harry was hit by two racism scandals, the most famous involving him dressing up in Nazi uniform for a fancy dress party.
A photo of the outfit was leaked to The Sun and was splashed across the front page on January 13, 2005, under the headline: "Harry the Nazi."
A year later, Prince Harry was at Sandhurst Military Academy training to be an army officer when he recorded himself using the racially offensive term "P***" to describe a Pakistani trainee officer.
The young prince is not visible in the footage but recorded his fellow soldiers asleep on the floor of an airport.
At one point he zooms in on the trainee, before saying "there's our little P*** friend."
In another segment he tells a white fellow officer cadet wearing a headscarf: "F*** me, you look like a raghead."
Three years later the footage was leaked to the now defunct News of the World, which splashed on the story in its January 11 edition, in 2009.
A palace statement at the time read: "Prince Harry fully understands how offensive this term can be, and is extremely sorry for any offence his words might cause.
"However, on this occasion three years ago, Prince Harry used the term without any malice and as a nickname about a highly popular member of his platoon.
"There is no question that Prince Harry was in any way seeking to insult his friend.
"Prince Harry used the term 'raghead' to mean Taliban or Iraqi insurgent."
A spokeswoman for the Ministry of Defence told the Press Association at the time: "Bullying and racism are not endemic in the Armed Forces."
Edward VIII
Famous for abdicating the throne, Edward VIII chose his forbidden relationship with American divorcee Wallis Simpson over being king.
However, he was also widely thought to be a Nazi sympathiser, having once told a friend Hitler was "not a bad chap," The Sun reported.
Edward was photographed meeting Adolph Hitler on an unofficial royal visit to Germany in 1937, the BBC reported.
In around 1933 or 1934, when he was Prince of Wales, a video was shot showing him appearing to teach then Princess Elizabeth, now the queen, and her sister Princess Margaret how to do a sieg heil.
They were just children at the time and the future queen could not have understood the significance of the gesture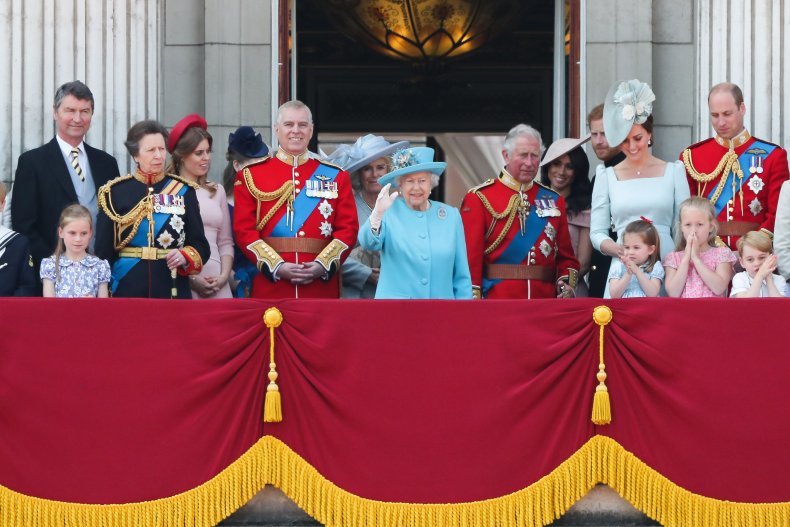 However, The Sun ran the pictures on its front page, in April 2016, drawing attention to how close Britain came, in King Edward VIII, to having a Nazi-sympathiser on the throne.
The headline—"Their Royal Heilnesses"—caused controversy at the time with many suggesting the story was an unfair attack on the queen.
Dr Karina Urbach, of the Institute of Historical Research, told the newspaper: "The video is pretty shocking. The Queen has a proud Second World War record and sense of duty to her country and no one would ever suggest she was sympathetic to Nazi Germany.
"She was a child when this film was shot, long before the atrocities of the
Nazis became widely known.
"But Edward was already welcoming the regime as Prince of Wales in 1933 and
remained pro-Nazi after war broke out in 1939. He could well be teaching the Queen and Princess Margaret how to do the salute."
At the time the palace told the BBC it was "disappointing that film, shot eight decades ago... has been obtained and exploited."
The BBC quoted a source: "Most people will see these pictures in their proper context and time.
"This is a family playing and momentarily referencing a gesture many would have seen from contemporary news reels.
"No-one at that time had any sense how it would evolve. To imply anything else is misleading and dishonest."
Princess Michael of Kent
Princess Michael of Kent famously wore a Blackamoor brooch, which critics called racist, on meeting Meghan for the first time at the queen's pre-Christmas dinner in 2017.
However, the incident was not the first time she was accused of racism with the New York Post reporting she told a table of influential black New Yorkers: "You need to go back to the colonies!"
The 2004 comment came after she was reported to have felt they were being noisy at Italian restaurant Da Silvano, in Greenwhich Village.
The princess, whose father was an officer in Hitler's SS, denied the claim, published under the headline "Royal Bigot."
Aatish Taseer, a former boyfriend of her daughter Ella, made new claims in May, 2018.
He told Vanity Fair: "[She] invited trouble out of what felt like a desire to shock: her pair of black sheep in Gloucestershire were named Venus and Serena."
He also said he asked her about her remarks in New York and that she replied: "I would never have said that. I'm a historian. I know that America itself was a colony."