Everything Donald Trump Has Said About Meghan Markle
Donald Trump's admission he is "not a fan" of Meghan Markle is the latest in a series of outbursts directed at the royal.
The president was first told the duchess of Sussex might not be his biggest fan during an interview with a U.K. journalist in the Oval Office in June last year.
Tom Newton Dunn, then political editor of The Sun, sat down with Trump ahead of a visit to the U.K. in 2019.
He told Trump: "She said she'd move to Canada if you got elected, it turned out she moved to Britain."
The president replied: "I did not know that, no. I didn't know that she was nasty."
However, asked if it was nice to have an American princess, he added: "It is nice, and I am sure she will do excellently. She will be very good. I hope she does."
The exchange came after comments Meghan made during a 2016 appearance on The Nightly Show with Larry Wilmore while she was an actress on Suits.
The duchess said: "Yes of course Trump is divisive, think about just female voters alone, right? I think it was in 2012 the Republican Party lost the female vote by 12 points.
"That's a huge number and, with as misogynistic as Trump is, and so vocal about it, that's a huge chunk of it.
"You're not just voting for a woman, if it's Hillary, just because it's a woman but certainly because it has made it easy to see you don't really want that kind of world."
By the time Trump made his next intervention, Meghan and Harry had left the royal family for a new life in North America.
Initially they suggested they would live in Canada, but when the country's government would not fund their security, they moved to Los Angeles just before the coronavirus lockdown came in.
In March, Trump wrote on Twitter: "I am a great friend and admirer of the Queen & the United Kingdom.
"It was reported that Harry and Meghan, who left the Kingdom, would reside permanently in Canada.
"Now they have left Canada for the U.S. however, the U.S. will not pay for their security protection. They must pay!"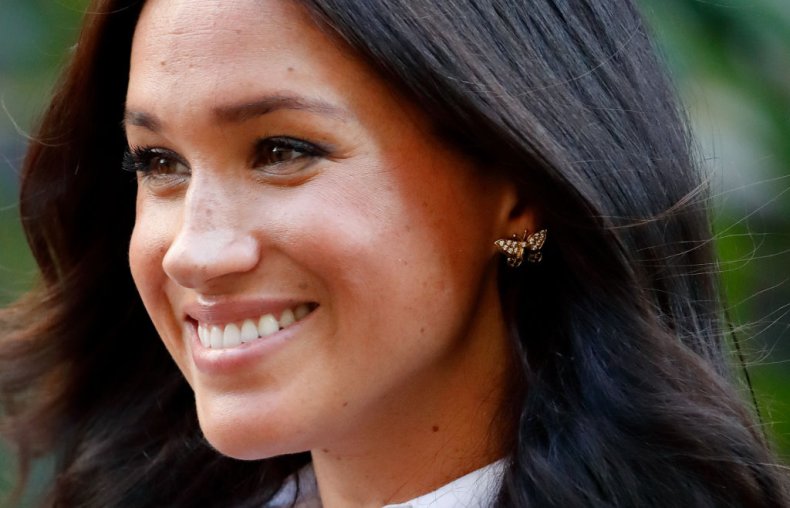 His admiration for Queen Elizabeth II was a possible reference to reports in Britain that Harry and Meghan blindsided the monarch when they announced their decision to withdraw from royal duties in January.
A spokesperson for the Sussexes said at the time: "The Duke and Duchess of Sussex have no plans to ask the US government for security resources. Privately funded security arrangements have been made."
Trump's most recent comments are his strongest yet and follow a summer of public statements about the upcoming presidential election.
Meghan Markle first urged Americans to vote through a video in she which backed Black Lives Matter in June.
Then for the 19th News in mid-August she again spoke of the importance of voting without triggering a backlash in Britain.
However, Meghan spoke of the "change we all need and deserve" in a video message for Michelle Obama backed by When We All Vote on August 20.
Appearing immediately before former Barack Obama adviser Valerie Jarrett, she said: "We all know what's at stake this year."
Those comments fired the starting gun in Britain on a debate about whether Meghan had breached a royal family convention designed to ensure they are perceived as politically neutral.
Ex-CNN host Piers Morgan was among those to call for the duchess to be stripped of her royal titles.
This week Prince Harry joined Meghan to make his first ever comments on a national election anywhere in the world.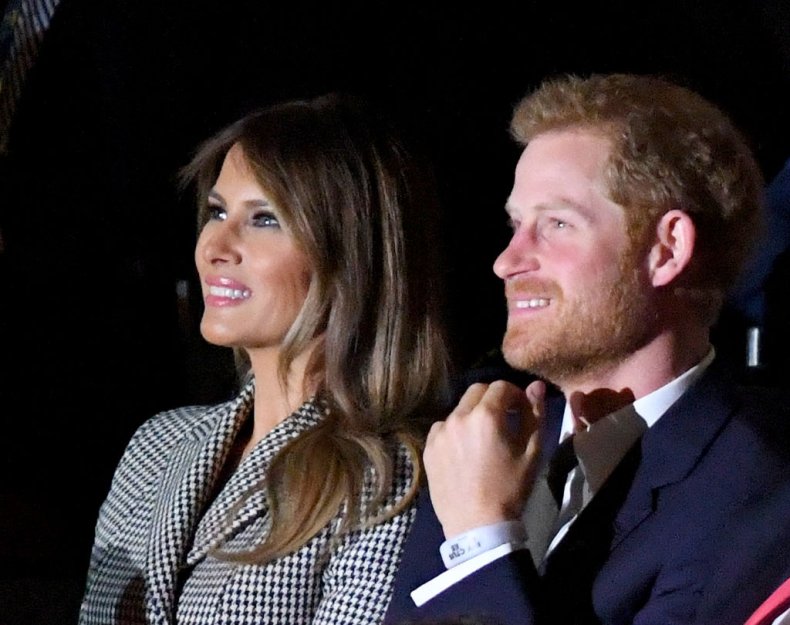 The prince told Time: "As we approach this November, it's vital that we reject hate speech, misinformation and online negativity."
Meghan added: "Let's honor those who gave us courage this year. Like the scientists, researchers, and medical professionals who are leading the fight against COVID-19.
"Or the countless voices who are speaking out with passion and purpose against injustice and inequality and to those silently marching in solidarity, in peaceful protest to stand for what is just and what is right."
Those comments led a journalist at yesterday's White House press briefing to suggest to the president that Meghan had urged voters to back Joe Biden.
Trump replied: "I'm not a fan of hers. I would say this—and she has probably has heard that—I wish a lot of luck to Harry because he's going to need it."