What We Know About Brandon Bostian, Engineer at the Controls of the Derailed Amtrak Train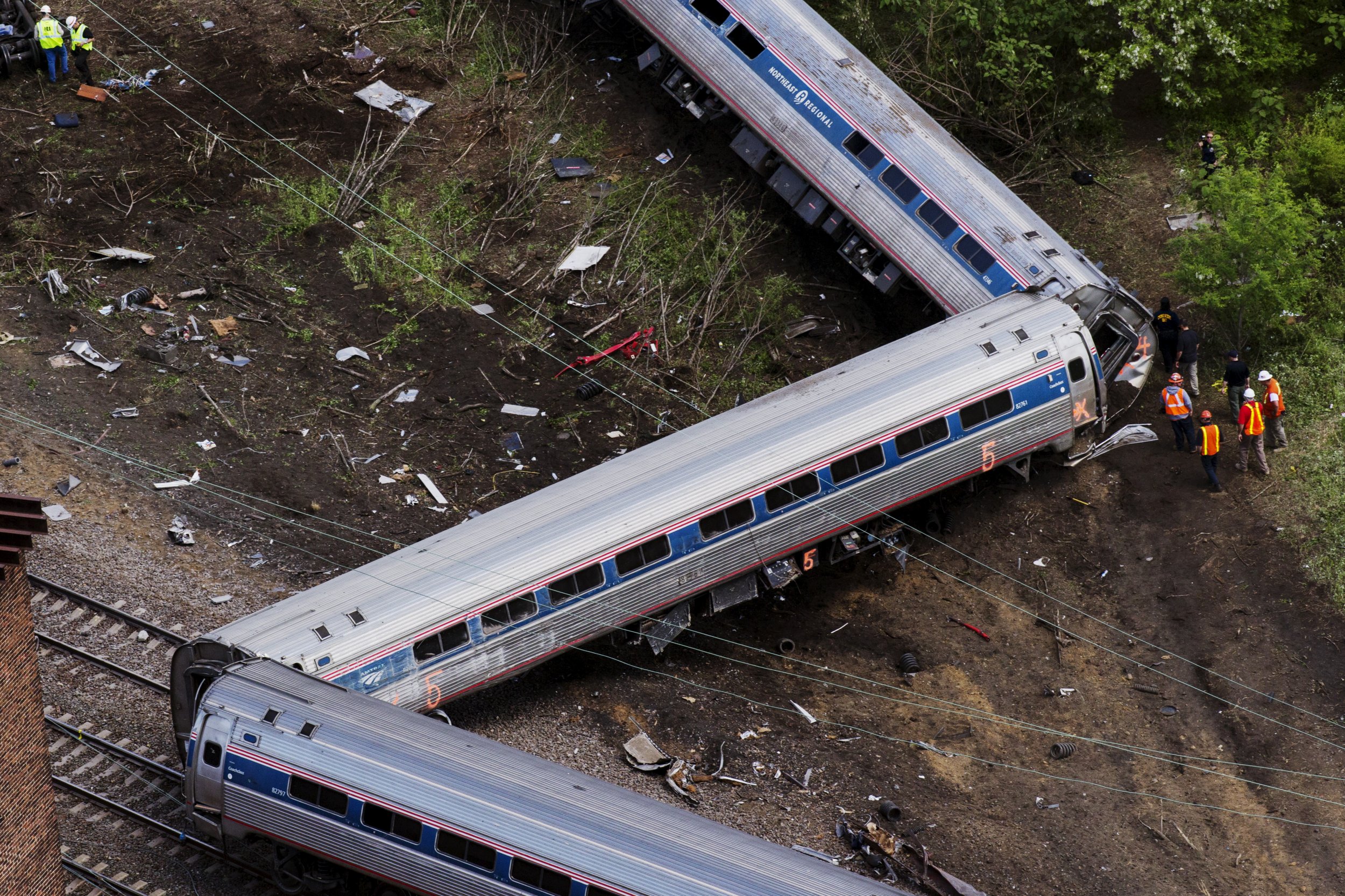 Updated | Brandon Bostian was the engineer at the controls on Tuesday night when an Amtrak train derailed in Philadelphia, killing seven and injuring dozens. The train had been traveling twice the speed limit, over 100 miles an hour, when it entered a curve and flew off the tracks. The speed was 70 before it entered the curve and jumped to 100 as the curve began. Just before it derailed, the engineer slammed on the emergency brake, dropping the speed to 102 mph from 106.
Bostian, 32, lives in the Queens borough of New York City and has worked for Amtrak for six years. Prior to that, he worked for the San Francisco commuter rail service; it is so far unclear whether he held the role of engineer during that time.
Following the crash, Bostian was treated at a local hospital, gave an interview to authorities and submitted a blood sample. Though Bostian's attorney claims his client was fully cooperative and gave a detailed interview directly after the crash, Philadelphia's mayor said the engineer told authorities he did not want to be interviewed and offered limited information. On Thursday evening, the National Transit Safety Board announced Bostian agreed to an interview with their investigators. The board is also interviewing those who were injured in the crash.
"He has absolutely no recollection of the incident or anything unusual," the attorney, Robert Goggin, said in a television interview. "The next thing he recalls is being thrown around, coming to, finding his cellphone and dialing 911." The lawyer says Bostian received 14 stitches in his head and staples in his leg as a result of the crash.
While the engineer claims to remember nothing, several recording devices in the train will shed more light on the cause of the derailment. Trains carry a form of the black box present on airplanes, at it has already been recovered and is being examined. There is also a camera mounted in each train.
Even without a cooperative engineer interview, the evidence from these devices will allow investigators to determine whether speed alone was the cause of the accident and whether other factors, like human or mechanical error, played parts in the deadly crash.
On Thursday evening, investigators said the tracks appear to be normal and they will investigate fatigue and distraction as causes for the crash.