Ex-Presidents Who Do Illegal Things 'Get Arrested,' Not Impeached, Trump Attorney Says
Convicting former President Donald Trump after he left office is a necessary practice in holding officials accountable, according to Democrats. The former president's attorney argues there's a criminal justice system for that.
Unlike the former president's first impeachment trial, a conviction in the Senate this time around won't remove him from office because his term is already over. His legal team plans on using this as the basis for their defense that a trial is moot, but Democrats disagree and are pushing forward with the hope that it will bar the president from holding office in the future.
On Sunday, Bruce Castor, an attorney on Trump's legal team, told Sebastian Gorka on his America First podcast that impeachment isn't meant to be used as a "punishment." It's an "emergency escape provision" that gives Congress a way to oust an official from office between elections because the "country is suffering."
Holding a former official accountable for "bad" behavior, Castor said, should be left up to law enforcement.
"These people who say, 'If we couldn't convict presidents at the end of their term they'd get away scot-free and do whatever they want,' that is complete nonsense," Castor said. "If somebody goes toward the end of their term as president and they engage in criminal activity…they get arrested. I mean that is the way the system operates."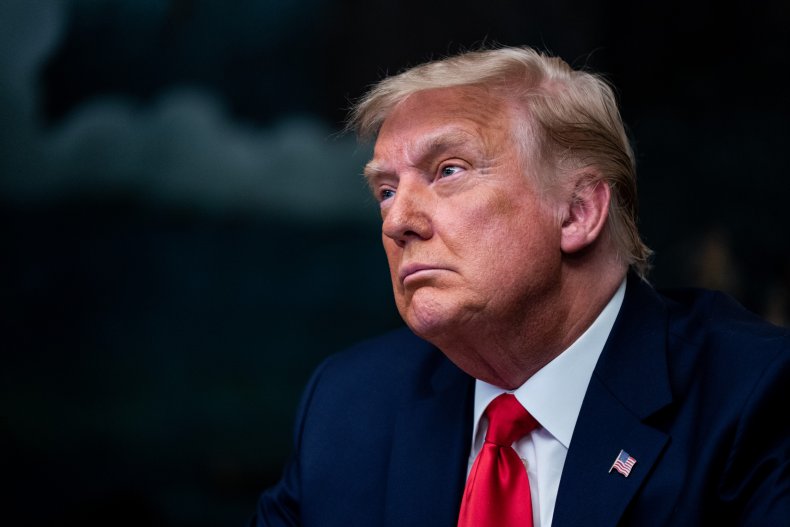 The House of Representatives, including 10 Republicans, voted to impeach Trump for inciting the Capitol riot that took place on January 6. His historic second impeachment occurred while Trump was still in office, but his trial this week comes about a month after President Joe Biden was inaugurated. This raised questions as to how and if the proceedings should go forward because while the Constitution is clear about the process of impeaching a current president, there's some interpretation that needs to be done with regard to a former president.
Since Trump is no longer in office, some Republicans have criticized pursuing a trial as a waste of the Senate's time and the majority of the Senate GOP voted to dismiss it altogether.
Senate Majority Leader Chuck Schumer has stood by the decision to move forward with a trial. It makes "no sense" that an official could commit a "heinous crime against our country" and then resign to avoid a vote barring them from future office, Schumer said.
Upon conviction, a president is promptly removed from office and then a second vote can take place to bar them from holding another position in the future. Since Trump can't be removed from office, Castor plans on arguing that it's impossible for the Senate to impart other consequences.
"Under the logic advanced by Democrats, if Donald Trump was dead they could still do this and that's insane," Castor told Gorka.
Along with targeting the constitutionality of the trial, Castor plans to draw attention to Senator Pat Leahy's role in the proceedings. Normally, the chief justice of the Supreme Court would preside over the trial of a president, but since he's no longer in office, Schumer announced Leahy, who voted to convict Trump in 2020, would preside over his new trial as president pro-tempore and he will also cast a vote as a senator.
Regardless of how Leahy votes, a conviction is unlikely because it would require support from at least 12 of the 45 Senators who voted to dismiss the case. Still, Castor said Leahy's role is something people will "certainly hear about."