Expert Slams 'Blonde' for 'Violent, Exploitative Portrayal' of Abortion
Blonde on Netflix reinforces a "violent, exploitative portrayal" of abortions, an expert on the subject has told Newsweek.
The new fictionalized biopic about Marilyn Monroe is receiving backlash for a number of reasons, but a researcher who focuses on the representation of abortions in film and TV is furious with the filmmakers for certain scenes in Blonde.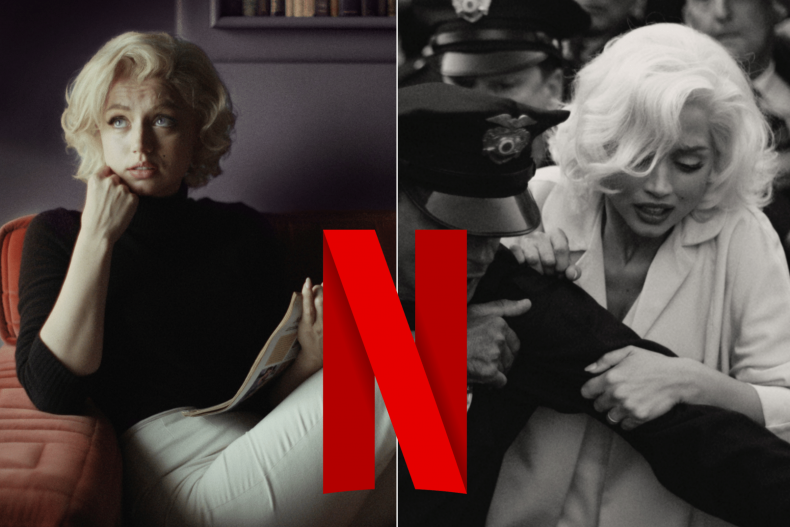 A number of elements within the movie, which is based on the 2000 novel of the same name by Joyce Carol Oates, have caused controversy, with its depictions of historical figures, and an abortion scene that has been compared to an SNL skit.
"I had the extreme misfortune of watching Blonde on Netflix last night and let me tell you that movie is so anti-abortion, so sexist, so exploitative. CanNOT recommend it LESS," Steph Herold tweeted on Thursday. She is a researcher at the Abortion Onscreen program at Advancing New Standards in Reproductive Health at the University of California, San Francisco.
Herold's multithread went viral with tens of thousands of people reacting to her take as she shared everything she deemed wrong with Blonde's treatment of abortion.
Newsweek reached out to get her take on exactly how damaging Blonde's scenes are, and what the filmmakers should have done differently.
"They could've been an opportunity to show, really, any complexity and humanity in the Marilyn Monroe character - her thoughts about her career, her mother, her emotions, her relationships, her desires for a future family, and instead, we get the inside of her vaginal canal. Twice," Herold told Newsweek.
Cuban actress Ana de Armas, 34, plays Monroe in the movie, which has been called "absolute garbage" by political commentator Meghan McCain.
One scene in particular shows Monroe (referred to by her real name Norma Jeane in Blonde) changing her mind about having an abortion, but she's seemingly forced into having it anyway.
"I understand that the director may be trying to do something allegorical here, that this was another way Marilyn was out of control of her life [or] victimized by men, even in her most intimate moments, but because abortion is so politicized, so stigmatized, the stakes are higher when it's portrayed onscreen," Herold said.
"It's not just about the drama or the metaphor; it's about what audiences take away when they see that. How does this impact the way they see abortion providers — as callous and cruel? And about patients — as helpless victims instead of full human beings with agency, power, emotion, intellect?
"There are ways to depict a character having an abortion and feel conflicted, sad, and emotional, without exploiting stigmatizing tropes about abortion," Herold said.
The sexual-health nonprofit Planned Parenthood has also spoken out against the depiction of abortion within Blonde. In a statement made to The Hollywood Reporter, Caren Spruch, senior director, said the creators of the Netflix movie "chose to contribute to anti-abortion propaganda and stigmatize people's health care decisions instead."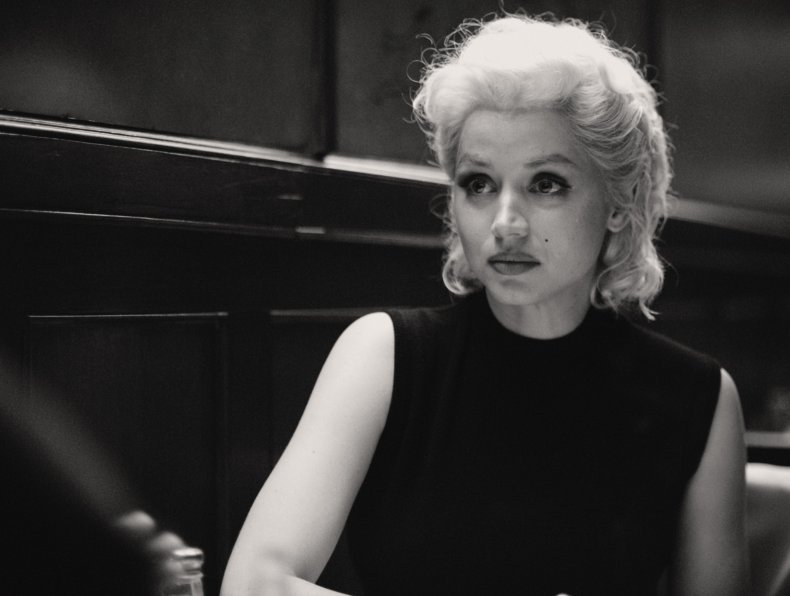 Blonde is not supposed to be based on real events from Monroe's life, but a fictionalized account of her life as told in Oates' novel. However, Herold highlights the fact that director Andrew Dominik wasn't troubled by clarifying fact and fiction.
"I'd guess that when people watch films that portray the lives of real people, they will assume that much of it is real," Herold added, pointing to an interview Dominik had with the British Film Institute where he said it doesn't matter whether audiences believed this account of Monroe's life is real or not.
"He clearly exploited everything we culturally associate with Marilyn Monroe (sex, fame, drugs, death) in a way that denigrates her humanity," Herold said.
Blonde contains a number of fantastical elements, including unusual camera techniques, violent dream sequences, and even a conversation between Monroe and her unborn fetus. British movie critic Mark Kermode said on Kermode & Mayo's Take podcast that Blonde should be thought of as a horror movie.
"I don't think the genre particularly matters," Herold said. "I'd guess that instinct to try and excuse this kind of violent, exploitative portrayal comes mostly from male critics."
The New York Times film reviewer Manohla Dargis wrote that director Dominik "is so far up Marilyn Monroe's vagina in Blonde that he can't see the rest of her."
"Reductive, ghoulish and surpassingly boring," wrote Ann Hornaday of the Washington Post before stating that Blonde may have invented a new movie genre — "necro-fiction."
The representation of abortions onscreen in movies and television shows have taken on even more significance during at a time when Roe v. Wade has been overturned by the US Supreme Court.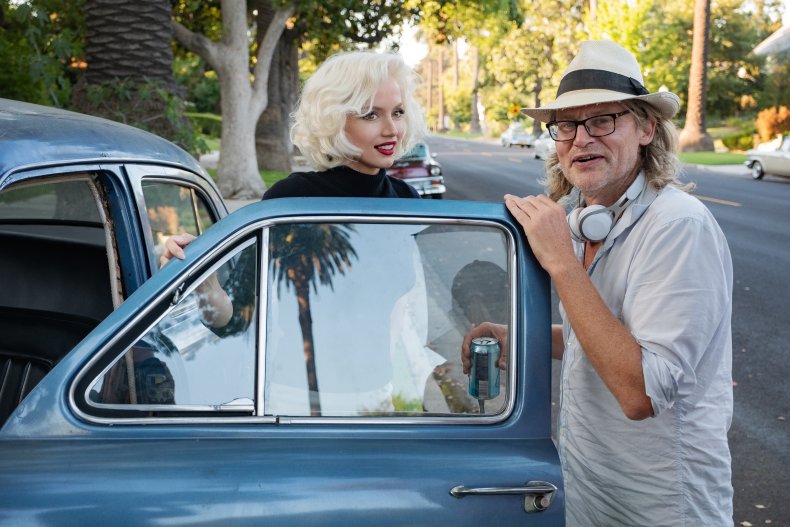 "Movies and TV help people make sense of the world, and it's important to know what messages these media are conveying about abortion, particularly since we no longer have a legal right to abortion in the US," Herold said.
"Movies can address and challenge [...] misinformation, giving audiences a glimpse into who gets abortions and what that the experience is really like; or they can double down on stigmatizing tropes and inaccuracies, entrenching cultural conflict about abortion."
According to Herold, Blonde falls into the latter category, but there are TV shows and movies that have done an "excellent job" at providing accurate and fair depictions of abortions onscreen.
Recent episodes of P-Valley and Station 19 are good examples, according to Herold, as well as movies such as Unpregnant and Little Woods.
She also says that viewers should look out for Call Me Jane, an upcoming dramatization of the story of The Janes, a clandestine network of women aiding abortion that was recently the subject of a HBO documentary.
"Particularly in this post-Roe moment — I do not think [Blonde] single-handedly undoes a lot of the progress we've seen with regards to abortion depictions. That gives this film too much credit." Herold said.
"But it does contribute to stigmatizing narratives about abortion, the infantilization of abortion patients, the literal personification of the fetus as engaged in hostile, confrontational conversations with the pregnant person - in short, nothing good."
Newsweek has reached out to Netflix for further comment.