Experts Warn Texas Power Grid Still Fragile as Abbott Takes Victory Lap
Texas Republican Governor Greg Abbott praised the state's power grid for largely staying strong during a winter storm this week, but experts have warned that the system could still be vulnerable to frozen temperatures.
Abbott commended the grid on Saturday for maintaining power to millions of homes during winter storm Landon, which caused temperatures to drop as low as 18 degrees Fahrenheit.
"Texas' Grid Held Up This Time With Enough Extra Capacity To Power 3 Million Homes. At the height of power generation supply, more power was available to serve demand on the grid than was needed at the at peak demand during last year's winter Storm Uri," Abbott tweeted.
Abbott's statement was in reference to an intense winter storm that ravaged the state last year and left more than 200 people dead when the power supply failed and thousands of residents were left without heat for weeks. This week's storm still caused tens of thousands of power outages, but the damage was no where near as disastrous.
In his bid for reelection this year, Abbott has repeatedly promised that the power will stay on this winter, and pointed to this week's relative success as evidence. The governor praised recent measures taken to protect the power grid, including a 15 percent increase in generator supplies from last year and a greater availability of alternative fuels at generator facilities.
However, experts have said that this year's storm was not as severe as last year's, and noted that the power grid may still be fragile if temperatures drop lower. Last year's storm saw temperatures fall below zero and stay freezing for more than a week straight, while this year had much fewer days dip below 32 degrees, Bloomberg noted.
"The grid held up fine for a couple of reasons: the weather wasn't as bad as we thought, and wind overperformed," Michael Webber, an energy professor at the University of Texas, told Bloomberg. "The state still remains vulnerable because we have not set requirements for winterization of the gas system. As such, the reliability of gas production is still flimsy."
Adrian Shelley, director of the nonprofit consumer advocacy organization Public Citizen, told local TV station CBS-DFW that this week's success shouldn't be a cause to "get complacent."
"We shouldn't allow politicians to mislead us into thinking that they got us through this," Shelley said. "The fact is, we've done a little bit to improve the grid, but if we get through this one, it'll be as much due to luck as anything else."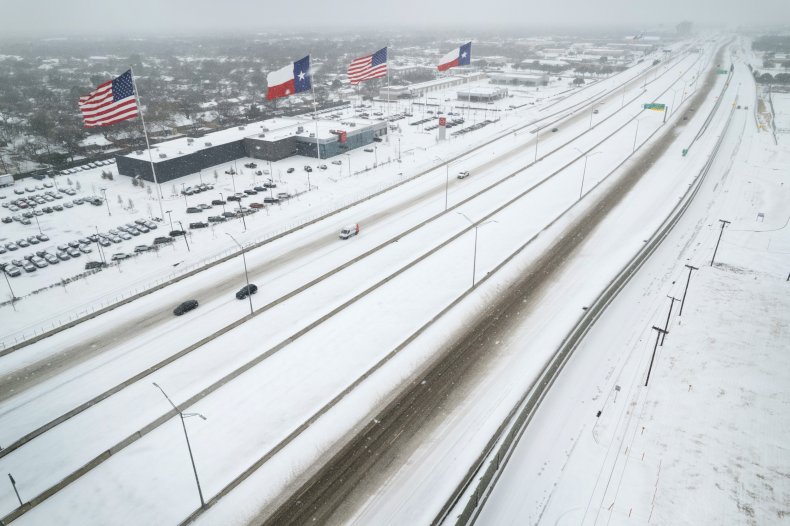 Democratic gubernatorial candidate Beto O'Rourke also claimed Friday that the most recent storm wasn't a true test of the state's power grid.
"It was, by every measure, far milder than what we saw last February. And we are all grateful for it and we all prayed that it would be because it's not me or anyone else outside of the power infrastructure saying this," O'Rourke said, according to Houston Public Media.
"The fact is the lights didn't stay on for 10 million customers across the state of Texas [last year]. And that's going to be our future unless we change course right now. We are so grateful that yesterday was relatively mild when compared to last February and we didn't have the kind of outages that so many people feared," he added.
In response, a spokesperson for Abbott hit back against O'Rourke and claimed that the Democrat is "using this storm to shamelessly advance his lackluster campaign."
"The truth of the matter is that Texas faced a storm [and] the grid is stronger than it ever has been," said Mark Miner, who is the governor's campaign communications director. "He's running a campaign based on fear mongering and the people of Texas deserve better than that."
Newsweek contacted Abbott for additional comment, but did not hear back in time for publication.