Facebook has unpublished four pages created by the talk show host and conspiracy theorist Alex Jones, the social network has confirmed in a blog post.
The social network said it removed the content for "glorifying violence, which violates our graphic violence policy, and using dehumanizing language to describe people who are transgender, Muslims and immigrants, which violates our hate speech policies."
The impacted pages were the Alex Jones Channel Page, the Alex Jones Page, the InfoWars Page and the Infowars Nightly News Page. Facebook said Alex Jones—one of the page administrators—had been blocked for 30 days "for his role in posting violating content" last week. The website recently removed four videos after receiving several user complaints.
"All four Pages have been unpublished for repeated violations of Community Standards and accumulating too many strikes," the social network said Monday.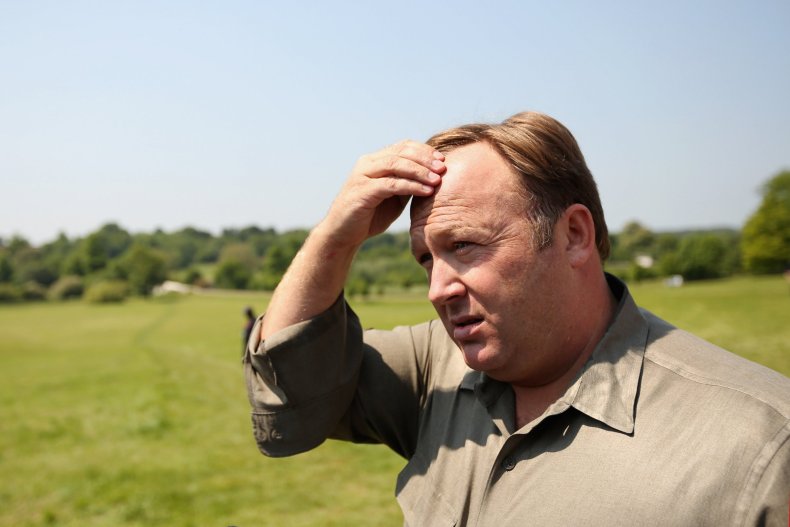 "While much of the discussion…has been related to false news, which is a serious issue that we are working to address by demoting links marked wrong by fact checkers and suggesting additional content, none of the violations that spurred today's removals were related to this."
Facebook said any page that repeatedly breaks its policies will face being taken down. The page administrators are then given the chance to appeal. In this case, Infowars broke the social network's Community Standards.
"When it comes to our Community Standards, they're focused on keeping people safe," the Monday blog read. "If you post something that goes against our standards, which cover things like hate speech that attacks or dehumanizes others, we will remove it from Facebook."
Paul Joseph Watson, an editor at Infowars, hit back at the decision, calling it "political censorship."
In an article posted on the Infowars website, he wrote: "What we are witnessing is an ideological purge intended to re-define the very concept of free speech. If free speech does not include controversial/unpopular/offensive speech, it doesn't exist. A society in which free speech doesn't exist is doomed to collapse into authoritarianism."
On Twitter, he alleged: "Infowars was widely credited with playing a key role in getting Trump elected. This is a co-ordinated move ahead of the mid-terms to help Democrats."
WikiLeaks, the whistleblowing organization, tweeted on Monday: "Regardless of the facts in this case, the ability of Facebook to censor rival publishers is a global anti-trust problem."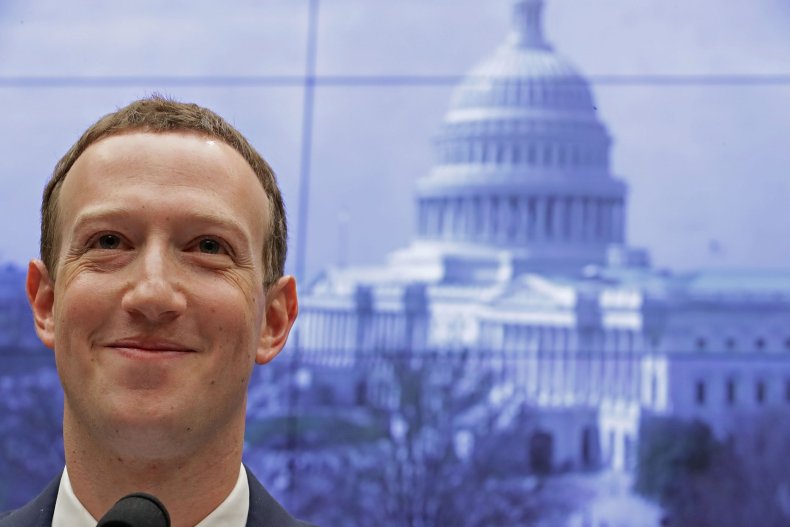 Alex Jones's material—often linked to the spread of false news—has been removed from several technology platforms in recent weeks. Apple removed Infowars podcasts from iTunes for violating its hate speech guidelines in the wake of similar action from YouTube and Spotify.
"Apple does not tolerate hate speech, and we have clear guidelines that creators and developers must follow to ensure we provide a safe environment for all of our users," Apple said in a statement. "Podcasts that violate these guidelines are removed from our directory, making them no longer searchable or available for download or streaming. We believe in representing a wide range of views, so long as people are respectful to those with differing opinions."
Facebook did not disclose exactly what the policy-breaking posts had contained.