Fact Check: Did Jim Jordan Say 14 FBI Agents Spoke to Him About Trump Raid?
Fallout from the FBI raid of Donald Trump's Mar-a-Lago residence shows no sign of abating, with with some calling to "defund" or abolish the Bureau altogether.
Coverage on right-leaning media has, on occasion, amplified the furore, including unevidenced claims that the Bureau "planted evidence" at Trump's home.
However, one interview with Congressman Jim Jordan appears to have been misconstrued among the Mar-a-Lago outrage.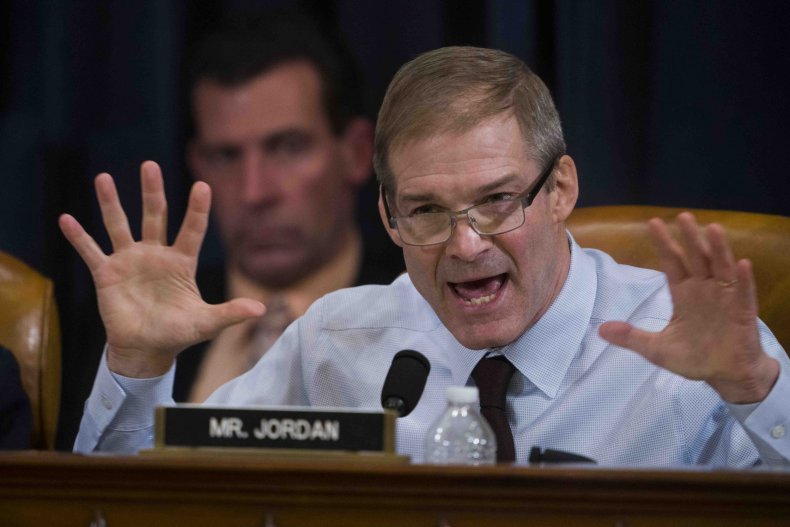 The Claim
Multiple tweets, published in August 2022, claimed that Ohio Representative Jim Jordan had received 14 whistleblower complaints from FBI agents since the raid on Mar-a-Lago.
The Facts
Jim Jordan is a staunch Trump ally, claiming that authorities have been "out to get [Trump] after he left the White House."
Jordan has previously suggested that Republicans could impeach Attorney General Merrick Garland, if the GOP gains a majority in Congress; Garland confirmed earlier this month that he personally approved the decision to seek a search warrant for Mar-a-Lago.
However, the clip of Jordan shared on social media misleadingly implies that he was speaking about communications received from FBI whistleblowers after the Mar-a-Lago raid.
The clip was taken from a broadcast of Sunday Night in America with Trey Gowdy, from 14 August, 2022, with the title card "GOP SLAMS POLITICIZATION OF THE DOJ, FBI".
The episode can be watched in full here.
During the show Jordan voiced his incredulity about the FBI raid on Mar-a-Lago ("I cannot believe this kind of stuff is going on in the greatest country ever"), but it wasn't the subject of his comments that were shared on Twitter.
The clip on Twitter was part of a response to a question from Gowdy about former FBI agent Peter Strzok.
Strzok was one of the agents assigned to investigate allegations of collusion between Russia and the Trump campaign.
He was fired from the Bureau after text messages from 2016 were released that revealed anti-Trump remarks between himself and FBI lawyer Lisa Page, who was assigned to investigate allegations. Strzok had argued in his defense that he made negative remarks about Hillary Clinton and Bernie Sanders as well, not just Trump.
In the video, Gowdy asked Jordan whether the reaction of the "DC media" would have been different if Strzok was biased, instead, against Hunter Biden.
Jordan replied: "There would be no other news that you would see. I mean, we all, we all know the answer to that, that question.
"We all know that the response to that rhetorical question, but understand the template here, the template never changes with these guys. It's the left (that) creates a lie, big media, mainstream press reports the lie, big tech amplifies the lie, and then when we try to tell the truth (and) they call us names and try to cancel us."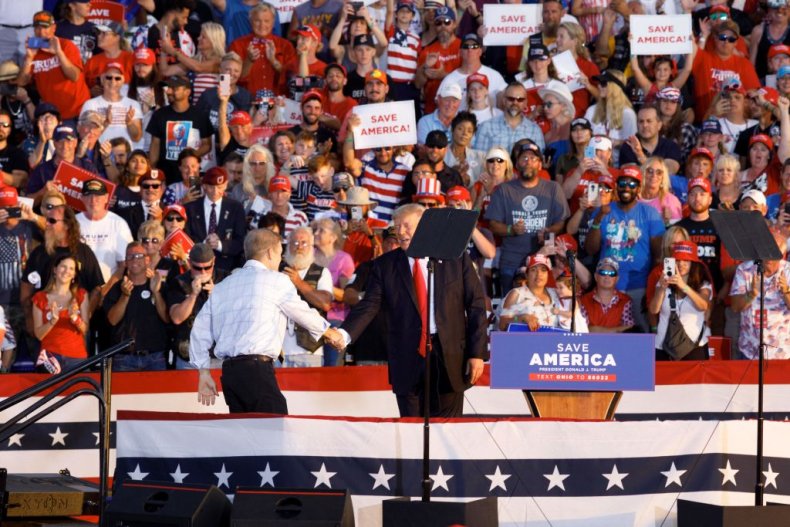 Jordan then goes on to talk about 14 FBI agents who had allegedly spoken to the judiciary committee about the "political nature" of the justice department.
He did not specify the time period during which whistleblowers had approached the committee, nor any reactions that may have followed.
In full he said: "Fourteen FBI agents have come to our office as whistleblowers and they are good people. There are lots of good people in the FBI, it's the top that's the problem. But, some of these good agents are coming to us telling us 'this is baloney what's going on (with) the political nature now (of) the justice department.'
"God bless them for doing it, coming and talking, to us about the school board issue, about a whole host of issues and it's becoming a well-worn trail of agents who say 'This has got to stop' and thank goodness for them and thank goodness the American people recognize it and I think they're going to make a big change on November 8."
Gowdy did not press the claim further.
Newsweek reached out to Jim Jordan's representatives, who claimed that the Judiciary Committee had "at least 14 whistleblowers contact our committee over the past year."
They said that "many (of the complaints) have been outlined" in the following letters, sent by Mr Jordan between November 16, 2021, to August 10, 2022:
November 16, 2021 to AG Merrick Garland
March 9, 2022 to FBI Director Christopher Wray
May 6, 2022 to FBI Director Christopher Wray
May 11, 2022 to AG Merrick Garland
June 7, 2022 to FBI Director Christopher Wray
July 27, 2022 to FBI Director Christopher Wray
August 10, 2022 to former FBI Top Official Jill Sanborn for TI
However, the letters do not explicitly state that all whistleblowers are FBI agents, nor do all of them appear to be about the "political nature" of the DOJ.
The two most recent are about the reclassification of cases to meet "domestic violent extremism" metrics, for example.
A letter dated March 9, 2022, addressed to FBI Director Christopher Wray, is a request for an update on investigations into reports of pipe bombs at Republican and Democratic Party National Conventions.
Newsweek pressed for a categorical list of 14 complainants, including any remaining letters, as proof. Jordan's spokesman did not provide one, but said: "If you read the letters, some say 'multiple whistleblowers,' 'various,' 'brave,' etc. So yes, they are all accounted for."
"The whistleblowers have opened various avenues of inquiry and investigation, as reflected in the letters and other areas as well," the spokesman added.
"To protect their identities, I won't get into specifics, as I'm sure you understand."
Jordan told Fox News host Laura Ingraham two months ago that only six FBI officials approached the committee—two to discuss the FBI's investigation into threats to public school boards, and four to talk about January 6.
Newsweek has asked Mr Jordan's office to clarify whether he has since received any more whistleblower complaints, and if so if any were specifically about the Mar-a-Lago raid.
It's not clear what the outcomes of these cases have been either, nor whether the accuracy of the whistleblower statements has been evaluated by the FBI or other auditing and oversight organizations or committees.
While this is all rather confusing, one point is clear: Jim Jordan's comments about receiving 14 whistleblower complaints were either accidentally or deliberately misattributed to commentary around the Mar-a-Lago raid. Although the Fox News show it was quoted from was recorded after the raid, the conversation was more generally about political impartiality within the Bureau and the DOJ.
However, the information sent to Newsweek as the basis of Jordan's claim about FBI agent whistleblowers does not categorically show that 14 FBI agents have come forward, nor does it shed light on how many whistleblowers were actual agents, as opposed to staffers, and what proportion of the complaints were about political discourse within the FBI.
Newsweek has contacted Jim Jordan's office for further comment.
The Ruling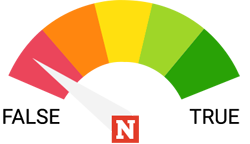 False.
Jim Jordan did not say that 14 FBI agents contacted him/the judiciary committee after the raid on Mar-a-Lago. It was taken from a conversation about political impartiality within the Bureau and Department of Justice, recorded on Fox News after the raid.
The evidence provided to Newsweek by Jordan's office isn't sufficient to support the underlying claim, made in the tweets, that 14 FBI agents blew the whistle, nor does it show whether all the whistleblowers were agents. Furthermore, the evidence does not show that all the complaints were about political discourse either. One was about the ongoing status of an investigation into pipe bomb reports, another about the classification of cases.
FACT CHECK BY Newsweek's Fact Check team