Fact Check: Did Trump Make SCOTUS Picks to End Roe v. Wade, as AOC Claims?
Alexandria Ocasio-Cortez has accused former President Donald Trump of appointing Supreme Court Justices for the specific purpose of overturning Roe v. Wade.
The New York Democratic Representative's claims come as debate rages in Washington and across the U.S. over a potential change to the ruling, which has guaranteed abortion rights nationwide since 1973.
But was Ocasio-Cortez right to claim that Trump appointed Justices specifically to nullify the ruling?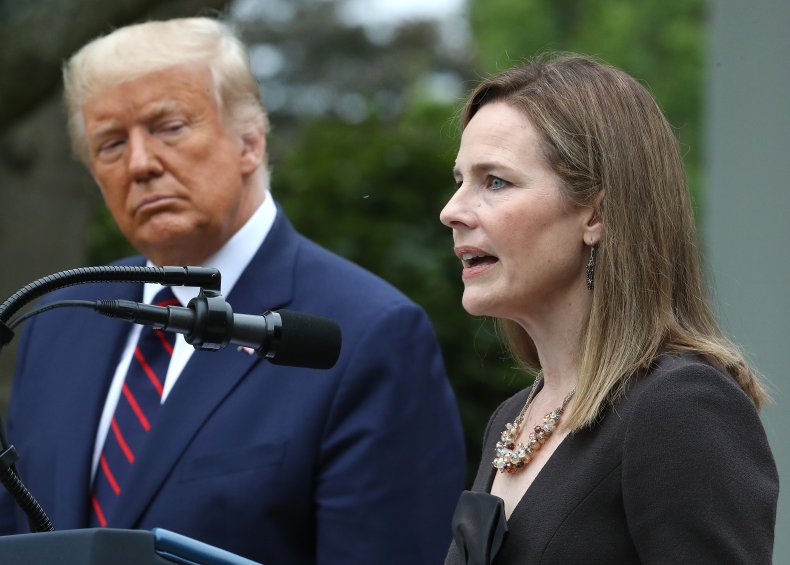 The Claim
Rep Ocasio-Cortez, claimed on May 3, 2022, that Senator Lisa Murkowski (R - AK) voted for Supreme Court Justice Amy Coney Barrett in the knowledge that former President Trump had intentionally appointed her and others to overturn Roe v. Wade.
The tweet, posted on May 3, 2022, has received more than 85,000 interactions.
The Facts
While Trump has never explicitly vowed or promised to overturn Roe v. Wade, he has described himself as "pro-life" and expressed his intentions to appoint justices who were likely to overturn the abortion ruling.
During his presidency Trump appointed three Supreme Court Justices, Neil Gorsuch, Brett Kavanaugh and Amy Coney Barrett, who Democrats feared would spearhead the overturning of Roe v. Wade.
The leak of the Supreme Court draft opinion on the ruling, since then, appears to indicate that their appointments may indeed leave abortion laws in the hands of state legislatures.
While Trump avoided saying explicitly that it was his plan to appoint the justices for the purpose of overturning Roe v. Wade, much of what he said during his presidential candidacy and term strongly suggests he knew it would happen.
In 2016, during the third presidential debate, presenter and chair Chris Wallace asked Trump "Do you want the court, including the justices you will name, to overturn Roe v. Wade which includes—in fact states—a women's right to abortion."
He responded: "Well, if that would happen because I am pro-life, and I will be appointing pro-life judges, I would think that that will go back to the individual states."
Wallace pressed the question again, asking "You just said you want the court to protect the Second Amendment, do you want to see the court overturn Roe v. Wade?"
Trump replied: "Well, if we put another two or perhaps three justices on that's really what's going to be—that will happen.
"That will happen automatically in my opinion because I am putting pro-life justices on the court. I will say this it will go back to the states and the states will then make a determination."
The same year, after becoming president-elect, Trump appeared on 60 Minutes with Leslie Stahl, where he was asked: "During the (presidential) campaign, you said that you would appoint judges who were against abortion rights... Are you looking to appoint a justice who wants to overturn Roe v. Wade?"
He replied "I'm pro life, the judges will be pro-life...having to do with abortion, if it ever were overturned it would go back to the states."
Stahl suggested if Roe v. Wade were overturned some women may not be able to get an abortion, to which Trump responded: "Perhaps, they will have to go to another state."
In 2020, following his nomination of Amy Coney Barrett to the U.S. Supreme Court, he was asked on Fox News whether he wanted to see Roe v. Wade overturned.
He said: "So, I didn't think it was for me to discuss that with her [Barrett], because it's something she's going to be ruling on.
"But if you look at her past actions and rulings, I guess she maybe would be in the category that you mention, I don't know."
He continued, "I can say this, that she is certainly conservative in her views and her rulings and we'll have to see how that all works out."
So, while Newsweek could not find any evidence of the president explicitly vowing to overturn Roe v. Wade or saying he had specifically appointed Justices to do so, his appointments of anti-abortion Supreme Court Justices appears to have had the same effect.
Comments he made while president strongly suggest he knew that appointing justices like Barrett would lead to the ruling being overturned.
Newsweek contacted Ocasio-Cortez and Trump representatives for comment.
The Ruling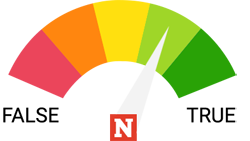 Mostly True.
Ocasio-Cortez's claim is mostly accurate. While not making an explicit vow to overturn Roe v. Wade or stating that he would appoint Supreme Court Justices specifically to do so, Trump has said he would appoint Supreme Court Justices that he recognized were likely to "automatically" overturn the ruling.
FACT CHECK BY NEWSWEEK