Fact Check: Has Inflation Gone Up Every Month of Joe Biden's Presidency?
With inflation reaching double digits in some cities across America, U.S. President Joe Biden has been excoriated for rising rates throughout his presidency.
The impact of the conflict in Ukraine war on the prices of gasoline, food and other necessities, among other factors, has led to inflation rate rises of 8.5 per cent in the 12 months ending March 2022, the fastest rate increase in more than 40 years.
While the president has repeatedly blamed the conflict in eastern Europe for these increases, his approval ratings have taken a dramatic dip as economic challenges persist.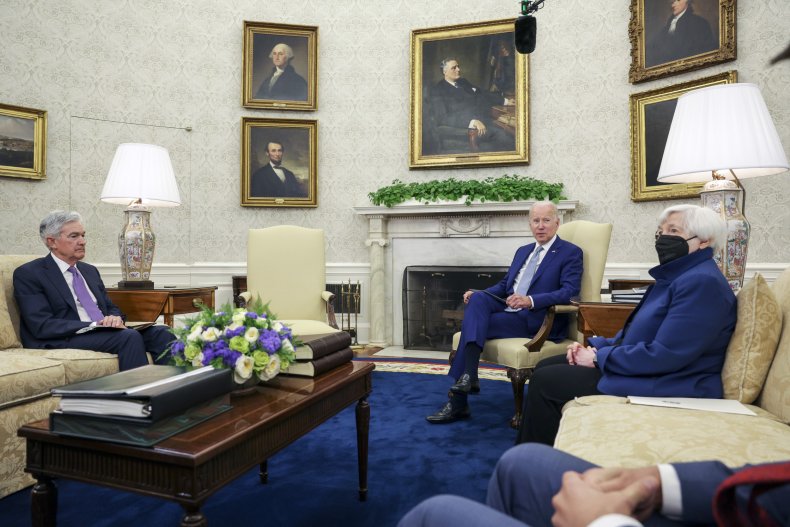 The Claim
A tweet sent by from the House Republicans official Twitter account on 31 May, 2022, claimed that inflation has risen every month of Joe Biden's presidency.
This sentiment was echoed in dozens of tweets by individual House and Senate GOP representatives and conservative commentators in recent weeks.
The Facts
Data from the U.S. Bureau of Labor Statistics provides a month-by-month record of inflation rates, which includes Biden's presidency.
Since he took office, the rate of inflation rose from figures of 1.4% in January 2021 to 8.3% in April 2022, peaking at a more than 40-year historic highs of 8.5% in March 2022.
But rates haven't gone up literally every month, as is claimed, remaining roughly level month on month between June-September 2021, and slowing slightly in April 2022.
On July 19, 2021, Biden claimed that high inflation would be "temporary" claiming that "you can't flip the global economic light back on and not expect this to happen."
"Some folks have raised worries that this could be a sign of persistent inflation. But that's not our view. Our experts believe and the data shows that most of the price increases we've seen are — were expected and expected to be temporary," he said.
However, both measured by inflation rates and other economic metrics, that scenario has not played out (admittedly, across most of the world's economies, not just in the U.S.).
Core U.S. inflation rates (which excludes food and energy sector costs that are typically more volatile) followed a similar pattern, decreasing slightly from January to March 2021, before climbing steadily.
Bureau of Labor Statistics figures also show that Consumer Price Index (CPI) figures for urban consumers (which measures monthly consumer price changes for a market basket of goods and services) has not decreased during Biden's presidency, rising by a massive 1.3% in March 2022.
Chain-weighted CPI, which takes into account substitutions between similar items in the CPI basket calculation, also showed no dips between January 2021-April 2022, spiking again in March 2022.
New inflation figures for May 2022 will be released by the Bureau of Labor Statistics on June 10, 2022.
Financial experts in May 2022, suggested that while inflation rates had risen to levels higher than expected, there stood a chance that these rises may have bottomed out.
Chief economist at LPL Financial told Forbes in an interview last month that "slight moderation in inflation will likely provide some needed boost in consumer confidence."
He added: "Investors and policy makers both know inflation will likely stay above target for a while, but both will focus on the direction of the change."
However, any changes might be too late for Biden to reverse the intense criticism he has received over price increases.
On 31 May, 2022, Treasury Secretary Janet Yellen admitted she and other Biden administration officials had miscalculated the severity of inflation the U.S economy would experience coming out of the pandemic.
As economists and studies have shown over the past year, there is a multitude of external and internal (i.e. policy-linked) factors driving up inflation, from the aforementioned war in Ukraine and the resulting supply-side shortages of grain and gas, to the lingering impact of the Covid-19 pandemic.
And beyond those immediate issues, persisting global supply chain issues also factored in, as did fiscal imbalances inherited from the previous administration, in part stemming from massive tax cuts and stimulus packages. The latter has continued under the Biden administration, along with other federal spending increases that have pushed prices up.
But while as the blame game continues, inflation shows no sign of abating, chipping away at the president's approval ratings, which are nearing record lows only six months before midterm elections.
Newsweek has contacted the White House for comment.
The Ruling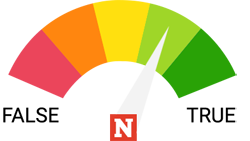 Mostly True.
Although technically rates of inflation have not risen every single month since Biden took office, it has consistently trended upwards for the majority of his presidency. Other metrics for measuring inflation paint a similar picture, so we deem the claim mostly accurate.
FACT CHECK BY Newsweek's Fact Check team