The House's January 6 committee has presented a wide range of evidence, laying out an argument for how Donald Trump's false election fraud claims led to the U.S. Capitol riots.
Despite the absence of evidence to support the former president's allegations, which were rejected by the courts, many Republican primary hopefuls have earned his attention and support by repeating his claims.
If Democrats were to cede some ground to the GOP this November, as some polls suggest, it would likely mean more Trump-aligned Republicans across various levels of government.
The Claim
In a tweet sent on June 15, 2022, activist and author Amy Siskind claimed the winners of the GOP primary elections for Secretary of State in Nevada, Michigan, and Pennsylvania were all Trump-backed and had supported false 2020 presidential election fraud claims.
Claims about some of the nominees have also been widely shared.
The Facts
Most of Siskind's claims are correct, but with some caveats.
There are no Republican GOP primaries for the Pennsylvania Secretary of State. It is one of 12 states that appoints its SoS (known as the Secretary of the Commonwealth in PA).
The Acting Secretary there is Leigh M. Chapman, who was appointed by Governor Tom Wolf on January 8, 2022. Siskind appears to acknowledge the fact in brackets, stating "Gov appoints SoS."
Trump-backed Doug Mastriano—who took part in the January 6 protests at the U.S. Capitol and made claims about election fraud—was made the GOP's gubernatorial candidate in May 2022. He is running against the Democratic hopeful Josh Shapiro in a tightly contested race.
Furthermore, the GOP nominee for Secretary of State in Michigan was also not elected in a primary. As stated by the Michigan Department of State Bureau of Elections "Republican Party candidates who seek the offices of... Secretary of State... are nominated at the party's fall state convention."
Siskind acknowledged this in a follow-up tweet.
The Nevada part of her claim is accurate. On June 15, 2022, Assemblyman Jim Marchant won the GOP primary to become the party's candidate for Nevada's Secretary of State. He was backed publicly by former president Trump, who appeared in a campaign ad.
Marchant's campaign has concentrated heavily on "election fraud" and scrapping technology and voting methods used in the 2020 presidential elections.
Marchant said in a Facebook Live interview in June 2021 that he would campaign for voter IDs, using paper ballots to avoid purported voter technology "hacking" and mail-in ballots.
"We're going to get rid of the mail-in ballots that they passed last election, in the dark of night and with no help from Republicans and the mail-in ballot fraud that we saw happen all over the country, especially here, we've got to get rid of that," Marchant added, without presenting evidence for the claims.
On his website, Marchant says his "number one priority will be to overhaul the fraudulent election system in Nevada."
In Michigan, Kristina Karamo, who was endorsed as the GOP candidate for Michigan's Secretary of State in April 2022, was also backed by Trump. The former president congratulated her in a published statement, adding that she would help "get to the bottom of the 2020 Election Fraud!"
Karamo has repeatedly made false fraud claims about the 2020 elections on social media and in public.
Karamo came to attention after appearing at a Michigan State Senate Committee meeting in December 2020 where, among a number of anecdotal accounts of counting errors she claimed to have witnessed as a poll challenger, she said she saw "a lot of irregular things," adding "if our elections aren't fair then we have no Republic left."
Taking into account her clarifications, Siskind's claims about the political views of GOP hopefuls in Nevada, Pennsylvania and Michigan are correct, as is the labeling of the three states as "battlegrounds" for the midterms and beyond.
All three were swing states that recorded tight Democratic wins in the 2020 presidential election. The victory of Trump-backed candidates may strongly guide his path to office in 2024, with potential wins in the executive and legislature branches of these swing states improving the likelihood of comfortable passage to GOP nomination and the White House.
Trump evidently continues to hold sway in the GOP through primaries and other pre-midterm contests, with many of his preferred candidates making the cut.
However, the outcome of the January 6 Select Committee hearings may yet prove damaging to his credibility and chances of becoming the 2024 presidential nominee, amid allegations that his election fraud claims were merely a plot to raise money from his supporters.

Newsweek has contacted Amy Siskind for comment.
The Ruling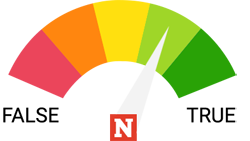 Mostly True.
Siskind's claims are mostly correct. Jim Marchant and Kristina Karamo were both backed by Trump and have both repeated false election fraud claims. There is no Pennsylvania GOP primary for the Secretary of State position—it is an appointed role. But Siskind does note that they could be picked by the winner of Pennsylvania's governor primary, Doug Mastriano, if he succeeds. Mastriano was also supported by Trump and has refuted the outcome of the 2020 elections.
FACT CHECK BY Newsweek's Fact Check team