Fact Check: Is Viral Video of Giant Sandstorm in China Real?
2022 has brought with it some of the most incredible and terrifying weather events, including tornadoes, wildfires and volcanic eruptions among others.
Evidence suggests these events will increase in frequency unless drastic efforts are made to slow down the effects of climate change.
Reports on weather-related events and phenomena are often accompanied by fabricated or falsely labeled visual content. Newsweek Fact Check investigated whether this latest footage of what appears to be a colossal sandstorm, was genuine and filmed in China.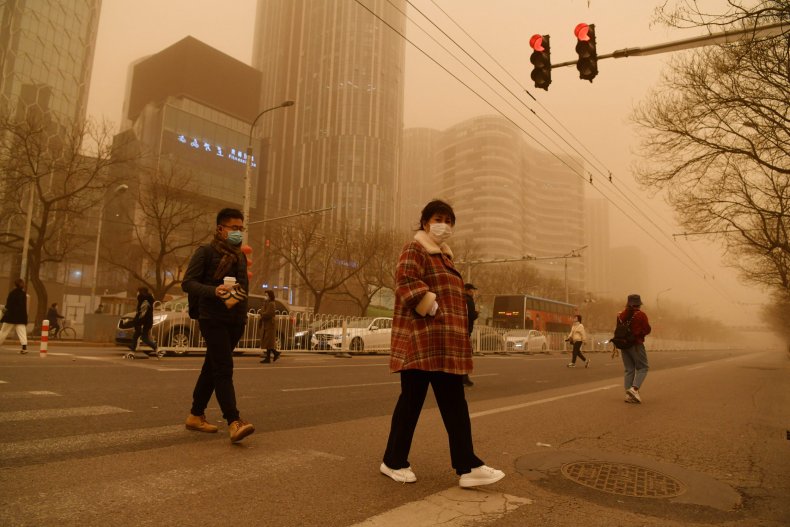 The Claim
A number of tweets posted in July 2022, depict a sandstorm extending into the sky across a desert landscape, heading towards motorists caught in its path.
The Facts
The videos on Twitter are particularly dramatic and appear to be real although some contain dramatic sound effects and other editing, increasing the likelihood that footage was manipulated.
Newsweek's Fact Check Team has investigated multiple instances previously of altered footage or photography taken either out of context or edited to mislead.
To try and find out where the footage came from, Newsweek used a combination of photo technology, which can detect and copy text from a photo, alongside translation software.
Translating "sandstorm" into simplified Chinese and searching using that term on Twitter, revealed at least one of the videos came from a TikTok account with more text to search for.
This led to Douyin, China's version of TikTok, where we found multiple posts about the storm. Again, many of them were heavily edited with loud music, sound effects and visual filters.
However, among this was one post from 22 July, 2022, with unedited footage of a storm with the (translated) caption "This is the last minute after being covered up by a sandstorm." This included a hashtag "#实拍青海沙尘暴" which roughly translates as "Real shot of sandstorm in Qinghai."
Searching this hashtag via Google revealed dozens more articles and videos about storms, which suggested it took place on July 20, 2022, in the Haixi Mongol and Tibetan Autonomous Prefecture in Qinghai province. This account was further corroborated by articles in the South China Morning Post and the CCTV Video News Agency.
This appears to confirm that the footage of a recent sandstorm in China is genuine, as captured on Twitter and elsewhere. Although not all of the footage has been verified, the authenticity of the content Newsweek assessed strongly supports this conclusion.
Verifying the authenticity of videos and claims coming from China is not always simple. Footage posted earlier this month, which showed tanks processions on city streets, was miscaptioned as an attempt by the military to protect a series of banks connected to a major financial scandal.
However, digging through photos and translating claims across Western and Chinese social media sites revealed it was most likely part of a military exercise.
The Ruling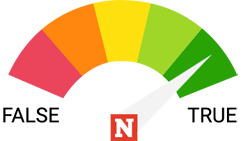 True.
Using a combination of social media, photography and translation tools, we can say with some confidence that a sandstorm was captured on film in China's Qinghai province. Although some of the footage of the storm, edited to include sound effects and visual filters, was difficult to distinguish as authentic, there was sufficient evidence available on Chinese social networks and elsewhere to corroborate that the storm took place.
FACT CHECK BY Newsweek's Fact Check team