Families of ISIS Victims Call for Extradition of Jihadi John Accomplice Aine Davis to U.K.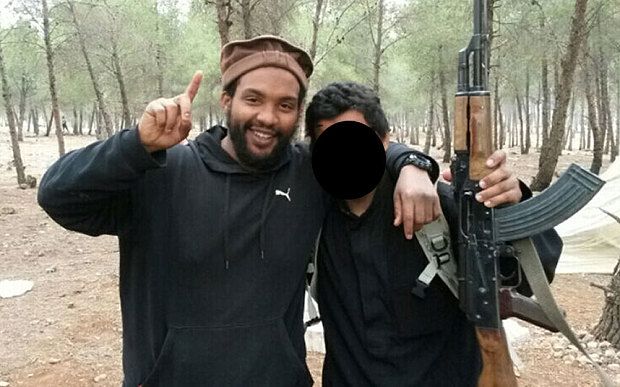 Britain must work to extradite a suspected London-born accomplice of the Islamic State militant group (ISIS) executioner Mohammed Emwazi, better known as Jihadi John, from Turkey, the families of two of the group's British victims said on Monday.
An investigation by Buzzfeed and the Washington Post on Monday named Aine Davis, 31, as a member of Emwazi's infamous "Beatles" cell that took part in the imprisonment, beating and beheading of a number of the radical Islamist cult's hostages. He is a known ISIS member who has been previously named in British courts in relation to extremist allegations.
Davis has been held in Turkish custody since he crossed into the country from Syria in November but it remains unclear if he has been charged by Turkish authorities as they are yet to comment on his detention. Now, the families of British aid worker David Haines and Alan Henning have called for the British government to bring him back to the U.K. to face justice.
Dragana Haines, the widow of David, who the group killed in September 2014 , said: "I would prefer it if he was taken back to the U.K. I don't trust Turkey."
She told The Daily Telegraph: "Having those guys incarcerated—locking them up and throwing away the key—that would give me just a little bit of moral satisfaction."
Reg Henning, the brother of Alan, who the group beheaded in October 2014, said: "We definitely need to bring these people to justice."
He continued: "The problem since the business with Alan is the British government does not seem to doing much over there. I am very disappointed with their reaction to all of this."
The families' calls for the extradition of Davis to face trial in British courts was supported by Keith Vaz, chairman of the British Parliament's home affairs select committee. He said: "Turkey is a key ally of the U.K. and their support in ensuring he is brought back as soon as possible is extremely important."
Davis, suspected of being "George" in the Beatles cell, grew up in Hammersmith, is a former drug dealer and has been previously convicted for possession of a firearm. He attended the same mosque as Emwazi and a third suspected member of the cell, Alexe Kotey, in Ladbroke Grove, west London.