What Happens if Senate Democrats Successfully Filibuster Over Neil Gorsuch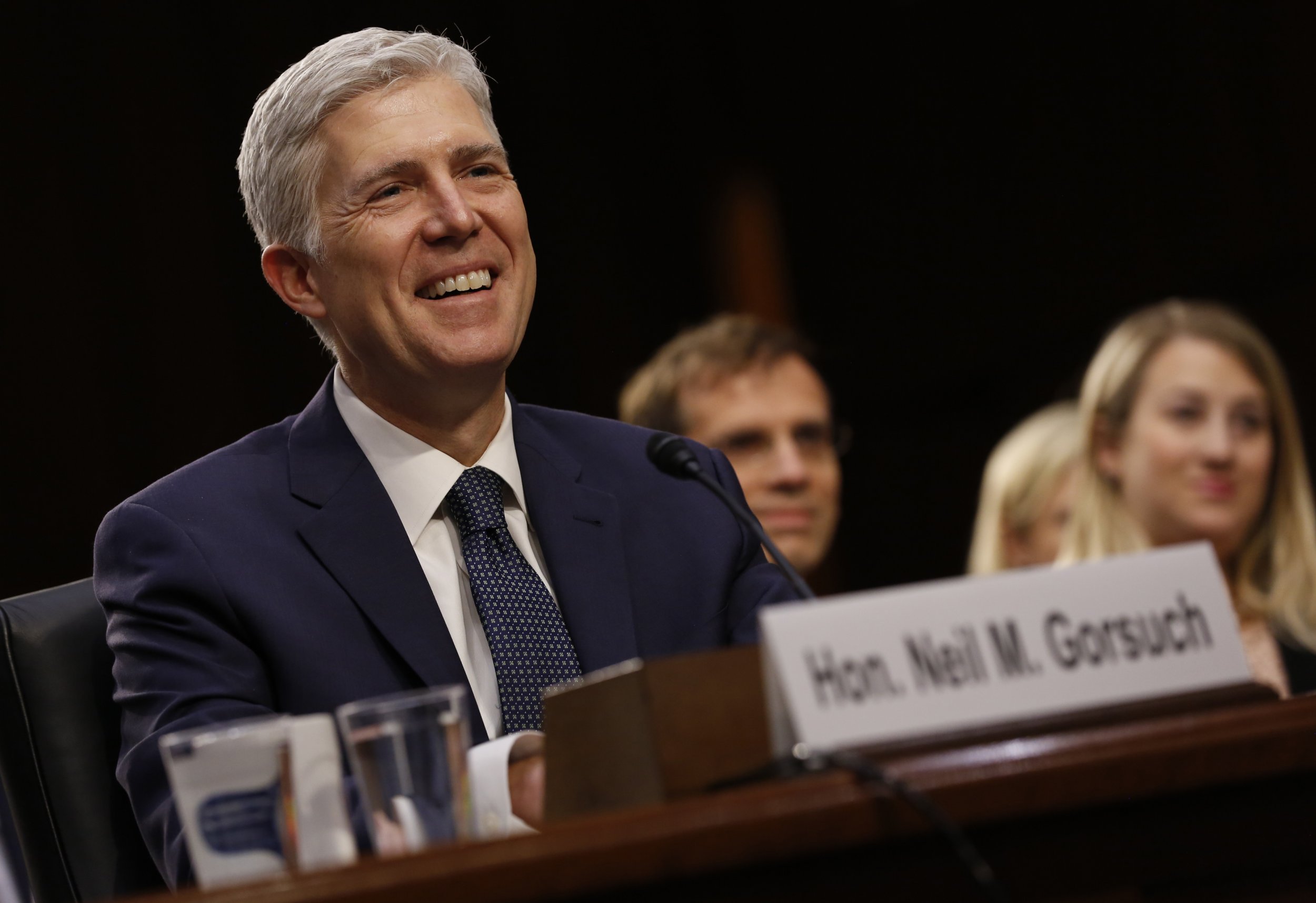 Senate Minority Leader Chuck Schumer is urging Republicans to focus on choosing a different Supreme Court nominee than Judge Neil Gorsuch instead of changing Senate rules to ensure President Donald Trump's pick is confirmed.
Related: Schumer urges his colleagues to oppose Gorsuch
Schumer and dozens of other Democrats have vowed to filibuster as soon as next week to block what would be Gorsuch's lifetime appointment. A filibuster would require Republicans to win 60 votes for Gorsuch's nomination, meaning the 52 Senate Republicans would need eight Democrats to join them in supporting the judge. With backing from Trump, Senate Majority Leader Mitch McConnell has threatened to change long-standing Senate rules by invoking the so-called nuclear option, which would lower the number of votes needed to confirm the judge to a simple majority. Meanwhile, McConnell is pushing for a final vote to be held before the Senate breaks for its two-week spring recess on April 7, no matter what happens with the filibuster.
On the Senate floor Thursday morning, Schumer, the Senate's leading Democrat, reiterated that Republicans can—and should—choose not to trigger the nuclear option. He has said he believes Gorsuch represents the "special interest wing of American politics," and has railed against Trump for choosing a nominee from the "hardest right sector of America." He has said he doesn't believe Gorsuch as a justice would act as an independent check on the president.
What Happens With a Filibuster?
Many Democrats are still fuming after Republicans refused even to consider President Barack Obama's Supreme Court nominee, Judge Merrick Garland, after he was put forward last March and throughout the 2016 election season. Also, despite McConnell's threat to invoke the nuclear option, it's unclear whether Republicans have the simply-majority vote needed to enact that process.
As the schedule stands now, the Senate Judiciary Committee will hold its Gorsuch vote on Monday, likely in the late-morning hours. If the Democrats filibuster, McConnell as early as Tuesday may file cloture to attempt to force a confirmation vote, likely on Thursday. But if the Republicans can't get 60 votes to end the filibuster, they could turn to the nuclear option.
Some judges and justices have been confirmed with fewer than 60 votes, including Supreme Court Justice Clarence Thomas, in a 52-48 vote in 1991, and Justice Samuel Alito, in a 58-42 vote in 2006.
History of Supreme Court Filibuster
The last Supreme Court nominee who was blocked by a filibuster was Abe Fortas, who was up for chief justice in October 1968. In the final months of his term, then-President Lyndon Johnson had nominated Fortas, a longtime confidant and associate justice, to replace the retiring Chief Justice Earl Warren, who had expressed concern to Johnson that Richard Nixon might later win the presidency and thus be able to choose his successor.
Fortas was the first sitting associate justice to testify at his own confirmation hearing after being nominated for chief justice, according to the Senate's website. When the Judiciary Committee disclosed that Fortas received a privately funded stipend—equivalent to 40 percent of his court salary—to teach an American University summer course, Republican Minority Leader Everett Dirksen and others withdrew their support. Although the committee recommended confirmation, a filibuster was launched.
On October 1, 1968, Congress blocked Johnson's nominee, and the president then withdrew his nomination. The following year, Warren Burger, who was nominated by Nixon, was named chief justice.
What Republicans Are Saying About Gorsuch
At a press conference Wednesday, Senate Republicans pressed their Democratic colleagues to stand down on their threats to filibuster Gorsuch's nomination. "He's easily cleared every hurdle in front of him for this position. It leaves me, then, very stunned, why there's this talk about a filibuster. It's quite clear that if he isn't qualified, then nobody is," said Senator Chuck Grassley (R-Iowa), who chairs the Judiciary Committee.
Senator Lindsey Graham (R-S.C.) said his Democratic colleagues would be showing they don't care about qualifications if they fail to confirm Gorsuch. He pointed to his own votes for two nominees put forward during the Democratic Obama administration, Justices Sonia Sotomayor and Elena Kagan, saying he backed them because "they were well qualified."
Meanwhile, conservative groups pushing for Gorsuch's confirmation are targeting Democrats from red states. Some are warning that voters will hold those senators accountable in 2018 for their votes on Gorsuch. Their efforts could be working in the cases of senators Joe Manchin (D-W.Va.) and Heidi Heitkamp (D-N.D.), who are up for re-election next year: Both have signaled they won't filibuster.