Can I Set Off 4th of July Fireworks Where I Live? The Rules in Your State
The most patriotic American holiday is finally here, the Fourth of July, otherwise known as Independence Day.
On this federal holiday, we celebrate America's independence from Britain. It was on July 4, 1776, that 13 American colonies declared themselves to be independent states and no longer under British rule.
To celebrate the day, many partake in typical American traditions, including attending parades, events, barbecues, cook outs and watching firework displays.
Can I Set Off 4th of July Fireworks Where I Live?
Some states allow you to set of fireworks, while others don't. Some allow them as long as certain regulations and guidelines are followed. We have compiled an extensive list of these states and their regulations below.
States where it is completely legal to set off fireworks:
Alaska
Arkansas
Georgia
Indiana
Iowa
Kentucky
Michigan
Mississippi
Ohio
North Dakota
Pennsylvania
Texas
West Virginia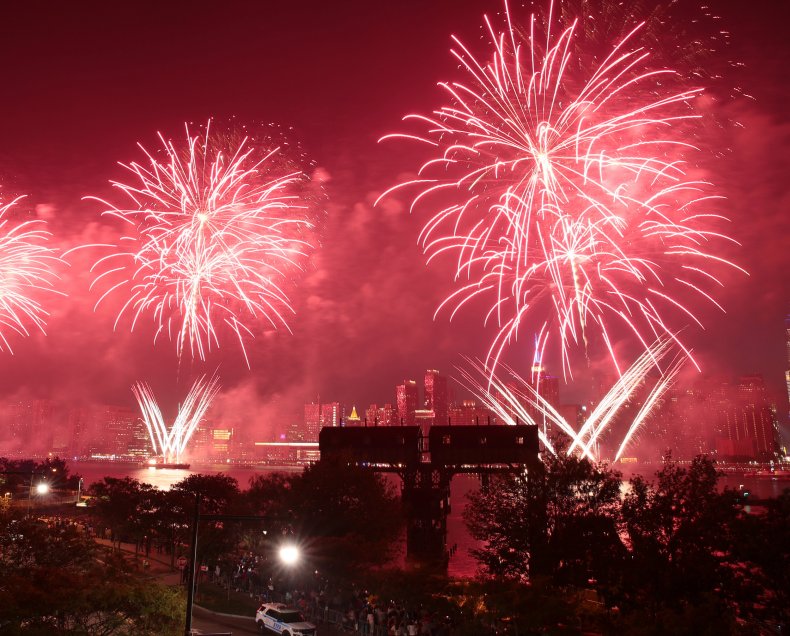 However, in certain states, you can only buy and use fireworks that are known as non-aerial and non-explosive, this is known as "safe and sane". These states include:
Arizona
Alabama
Colorado
California
Connecticut
North Carolina
Delaware
Maryland (apart from specific counties)
Montana
Minnesota
New York
New Mexico
New Jersey
Oregon
Rhode Island
Virginia
Wisconsin
Washington, DC
States where it is partially legal to set off fireworks:
Florida - Fireworks are allowed except for ones containing explosive or flammable compounds. These include firecrackers, skyrockets, torpedoes etc.
Idaho - Certain fireworks are banned, including firecrackers, jumping jacks and similar types.
Illinois - You may use specific fireworks, if you obtain a permit, the Illinois Department of Natural Resources has stated that "consumer fireworks may be purchased and displayed only by adults who have obtained permits from their local jurisdiction. Handheld fireworks, including fire crackers, roman candles and bottle rockets, are not approved for sale or use in Illinois."
Kansas - All fireworks are allowed except for certain rockets. Any rockets that are placed on a stick are banned.
Louisiana - Any explosive fireworks are illegal to buy, so cherry bombs, repeating bombs, torpedoes, aerial bombs and more. Check the full guidelines here.
Maine - Any aerial rockets or helicopters are illegal.
New Hampshire - Rockets and missiles, as well as any product that only produces smoke, is illegal.
States where it is illegal to set off fireworks:
Currently, Massachusetts is the only state that has banned the sale of all fireworks.
Is it Legal to Set off Fireworks?
This varies from state to state. Most places have specific rules and legislation in place, usually it will vary and depend on the product. Make sure to check your state's guidelines before attempting to purchase fireworks. Additionally, the age required to purchase fireworks will vary from state to state, for instance, in Maine, you have to be 21 years old to purchase them, but in Michigan you only have to be 18.