A California doctor is hoping that a floating abortion clinic in the Gulf of Mexico to serve patients from states with abortion bans could be up and running next year.
Dr. Meg Autry, an obstetrician and gynecologist and a professor at the University of California San Francisco, founded PRROWESS—short for "Protecting Reproductive Rights Of Women Endangered by State Statutes"—to launch a ship offering comprehensive reproductive health care in federal waters, out of the reach of state laws.
The idea is that patients in the southern parts of Mississippi, Alabama, Louisiana and Texas will be able to travel to the ship moored in federal waters to seek care at little to no cost. Those states have had abortion bans take effect since the Supreme Court's reversal of Roe v. Wade, although Louisiana's ban has been blocked by a judge while a lawsuit challenging it is resolved.
"People who have money are going to be able to get the care that they need and want whenever they want it wherever they want it," Autry told Newsweek.
"This is for poor people, people of color, marginalized communities, that this turn of events in the U.S. is going to affect the most... this is a closer and quicker option for them."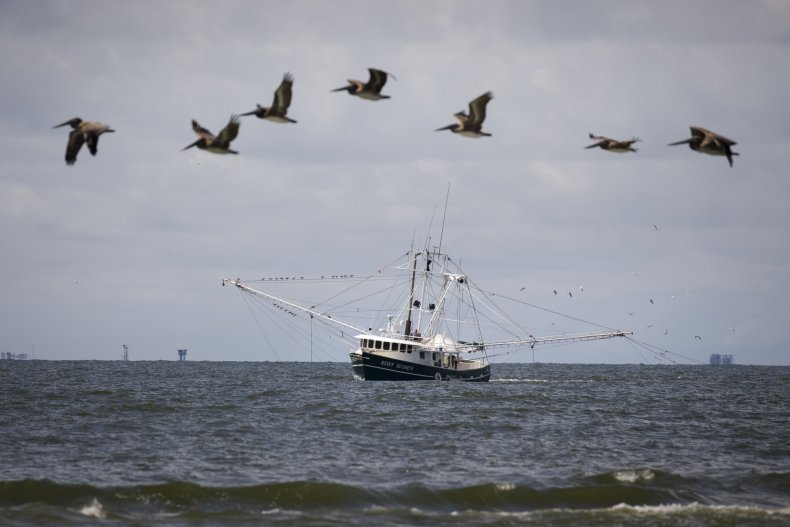 Autry estimates that about $20 million is needed to acquire and retrofit a vessel to clinical standards and keep it running for about two years.
Once a vessel is acquired, Autry says it will take about a year for it to be ready to set sail with a team of licensed health care providers on board to provide services from surgical abortions to STI testing and treatment—and she is hopeful that it will be before the end of 2023.
Autry did not want to reveal how much funding PRROWESS has secured but said the response from donors has been "amazing."
"We had original seed money that allowed us to get a lot of consultants to figure out kind of the details of the plan," she said. "And then when we went public, we have had an incredible response from small donors. And we're in talks with very large donors."
Autry said she had the idea for a floating clinic long before the Supreme Court decided to take up the case that ultimately led to the overturning of Roe v. Wade. At first, she thought of basing it along the Mississippi River before settling for the Gulf of Mexico.
"My whole career, it's been this constant erosion of reproductive rights for patients," she said. "And so I've always been thinking about, what do we do to maintain access for this critical health care?"
But the plan was accelerated more recently when it became clear that Roe was in peril. "We basically said, by the time this decision comes out, we need to have all of our plans set," she said. "And so that's kind of what we did."
Inspiration came from Rebecca Gomperts, a Dutch physician who founded Women on Waves in 1999 and launched campaigns that include sea voyages to countries with restrictive abortion laws.
"She's a visionary," Autry said. "I spoke to her and she was very helpful."
Autry says her legal team's opinion is that licensed providers can legally provide abortions in federal waters.
Still, she anticipates legal challenges from the states. Politicians "have both dismissed the idea and also said that they would challenge it," she said.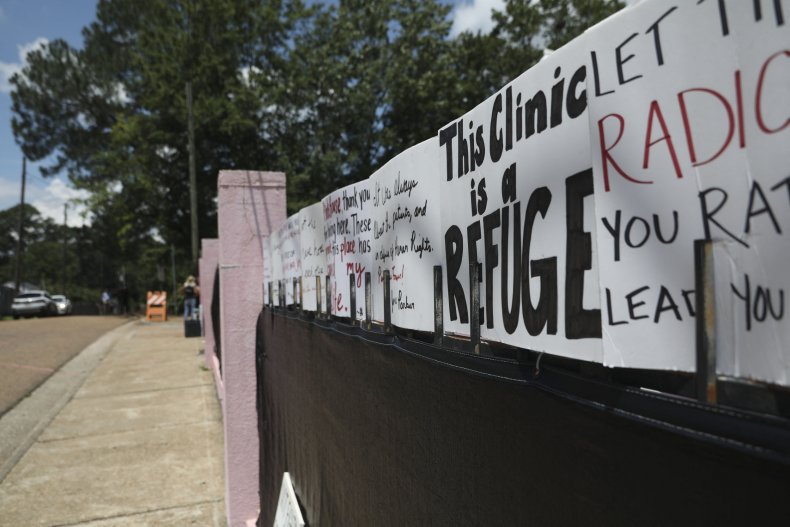 The idea is similar to a proposal for federal enclaves to be used to provide abortions inside states that ban it. However, it would require an expert on maritime law to ensure PRROWESS does not face legal liability, said Rachel Rebouché, a law professor at Temple University.
Another issue is that states could target Autry and other providers once they return to land.
"The minute you step back onto state property, states can regulate," Rebouché told Newsweek. "So they could seek to penalize your conduct when you return to a state and that's dangerous for providers, because they have a lot of leeway.
"One thing to think about is, how supportive or unsupportive could the federal government be in protecting access to vessels that are operating like this one?"
Despite the risk, Autry says it is imperative that abortion is accessible in a post-Roe America.
"There are a ton of creative and innovative people coming up with solutions and this is one of them," she said. "It's just incredibly sad that it's necessary."
The White House and the governors of Alabama, Louisiana, Mississippi and Texas have been contacted for comment.