Following Elon Musk, Another Electric Car Maker Announces It Will Not Accept Bitcoin
Electric car company Fisker Inc. has no cars for sale or in production but has a clearly defined stance on Bitcoin: No.
Henrik Fisker, CEO of the Los Angeles-based company, said he will not invest in Bitcoin or accept the cryptocurrency as payment.
He didn't rule out future use of a cryptocurrency, but told CNBC that Bitcoin isn't a "sustainable solution."
About 25 publicly traded companies have invested a total of $4 billion in Bitcoin, and an analyst calculated most have at least doubled their initial outlay.
What's also clear is that Bitcoin is highly volatile and the market is easily swayed by external events, such as a power outage in China that led to a "flash crash."
Elon Musk said Tesla won't accept Bitcoin due to environmental concerns. In this photo, SpaceX owner and Tesla CEO Elon Musk poses on the red carpet of the Axel Springer Award 2020 on December 01, 2020 in Berlin, Germany.
Pool / Pool/Getty
Bitcoin has been pummeled by a series of apparently contradictory tweets by Elon Musk, CEO of competitor Tesla.
But the fact that one man can influence Bitcoin's price suggests the cryptocurrency lacks solid fundamentals, and that may be part of the reason Fisker wants to avoid it.
Musk drove Bitcoin's price higher when he announced a $1.5 billion investment in the cryptocurrency.
The price fell when Musk said the company would no longer accept it as payment, and some misinterpreted his comments to mean that he had dumped the Bitcoin investment. He hadn't.
Bitcoin has a history of volatility, but the fact the Musk's tweets can create manic price swings suggest he's an out-sized figure in a market filled with skittish retail investors.
Over time, major investors may dominate the market and smooth out manic price swings. But that day hasn't arrived.
While some may applaud Fisker's comments, his concerns about Bitcoin may be largely irrelevant. Proponents argue that the cryptocurrency has evolved into a distinct asset and has become a buy-and-hold bet on future price appreciation. Therefore, it makes no sense to spend an appreciating asset like Bitcoin on a depreciating asset like a car, proponents say.
In any case, Ethereum—the world's second largest cryptocurrency by market cap—is designed for commerce, cryptocurrency enthusiasts say.
Fisker apparently seeks to avoid the debate and said he wants to concentrate on building cars. But the man who seeks to build the "world's most sustainable vehicles" took a shot at Bitcoin.
Fisker echoed Musk's concerns about the amount of electrical power used in Bitcoin mining.
"It's not environmentally friendly," Fisker told CNBC.
It's unlikely that Fisker's comments will affect Bitcoin.
Fisker isn't a celebrity like Musk, who ballyhooed his recent appearance on Saturday Night Live, and he doesn't speculate playfully about Dogecoin, a parody crypto launched in 2013, becoming the world's currency.
Fisker probably had no intention of influencing Bitcoin's price. But if he did, would anyone have noticed—especially in the crypto world?
Tesla's stock recently traded at $586.62 a share while Fisker's shares fetched $12.12 each.
That, Bitcoin backers could argue, makes Fisker's comments irrelevant.
In mid-day trading Tuesday, Bitcoin changed hands at $42,996.45, down 0.39% in the last 24 hours but up 49.99% for the year. The all-time high is $64,829.14. The market cap is $804.57 billion, CoinDesk reported.
Market Pulse
The International Energy Agency (IEA) said the world can't cut net carbon emissions to zero by 2050 unless investment in new oil and gas projects stops immediately.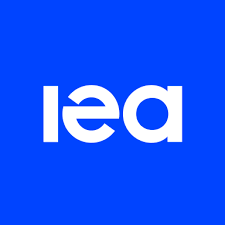 The International Energy Agency (IEA) said the world can't cut net carbon emissions to zero by 2050 unless investment in new oil and gas projects stops immediately.
twitter.com
The Organization of Petroleum Exporting Countries (OPEC), which now controls about a third of the world's oil supply, would command more than half by 2050 if supplies of fossil fuels shrink as the IEA proposes.
A ban on the sale of vehicles powered by internal combustion engines would be required by 2035 to reach the goal.
The Paris-based IEA is an international intergovernmental organization established in 1974. Its scope has expanded from assuring the stability of world oil supplies to promoting renewable energy sources.
The IEA said achieving net-zero emissions is needed to limit the rise of global temperatures to 1.5 degrees Celsius above pre-industrial levels, the goal established in the 2015 Paris climate agreement.
"Our Roadmap shows the priority actions that are needed today to ensure the opportunity of net-zero emissions by 2050—narrow but still achievable— is not lost," Fatih Birol, IEA's executive director, said in a statement. "The scale and speed of the efforts demanded by this critical and formidable goal—our best chance of tackling climate change and limiting global warming to 1.5 degrees Celsius—make this perhaps the greatest challenge humankind has ever faced."
The IEA said most of the global reduction in carbon dioxide emissions between now and 2030 can be achieved by technologies now on the market.
But in 2050, about half the reduction is projected to come from technologies that are now prototypes or in the demonstration stage. The U.S. has proposed to cut its emissions by 50% by the end of the decade. The European Union and the United Kingdom plan to reach carbon neutrality by 2050.
Sales of electric cars and trucks totaled about 2.3 million in 2020, a 400% increase in five years, the World Economic Forum reported. The number of electric cars, buses, delivery vans and inter-city trucks is expected to reach 145 million by 2030, the IEA said.
But concerted government action could boost the number of electric vehicles to 230 million by the end of the decade, the agency said.

The Volkswagen Group's electric cars. The company has announced it will not develop any new internal combustion engines.
volkswagenag.com
Herbert Diess, CEO of Volkswagen Group, told CNBC that the German automaker doesn't plan to link up with Tesla, Elon Musk's electric car company.
"No, we haven't considered (that), we are going our own way," he told Squawk Box Europe last month. "We want to get close and then overtake."
Increasing the number of electric vehicles on the road will require investment of billions of dollars to build charging stations and to upgrade the electric grid. Then comes the problem of reliability as utilities replace fossil fuels with renewable energy sources such as solar and wind.
Critics point to California's rolling blackouts during a heat wave last year and doubt the feasibility of the worldwide transition to electric vehicles as planned, especially as coal and nuclear generating plants are shut down.
But the markets are betting on electric vehicles.
Tesla was added to the Standard & Poor's 500 Index in December 2020, replacing Apartment Investment and Management Company. The move underscored the growth and potential of Tesla and the electric car industry.
Many index funds, including retirement funds, track components of the S&P 500.
The S&P is weighted by market-cap. It's a broader and more meaningful measure of market performance than the Dow Jones Industrial Average, which tracks 30 large companies.
In mid-day trading Tuesday, shares of Chevron, ConocoPhillips and ExxonMobil were down.