Forgiven Student Loan Debt May Still Be Taxed in 5 U.S. States
For most of the tens of millions of Americans whose student loan debts will be canceled thanks to President Joe Biden's student loan forgiveness plan, this relief will be tax-free. But many others might have to pay income tax on the canceled debt, as at least five states appear to be preparing to charge borrowers.
Arkansas, Minnesota, Mississippi, North Carolina, and Wisconsin are set to consider student loan forgiveness a taxable event, according to the Washington-based think tank the Tax Foundation, which collects data on U.S. tax policies.
That's because these five states do not follow recently introduced federal law regarding student loan debt forgiveness, which under §9675 of the American Rescue Plan Act (ARPA) of 2021, states that canceling student debt between 2021 and 2025 should not count toward federal taxable income.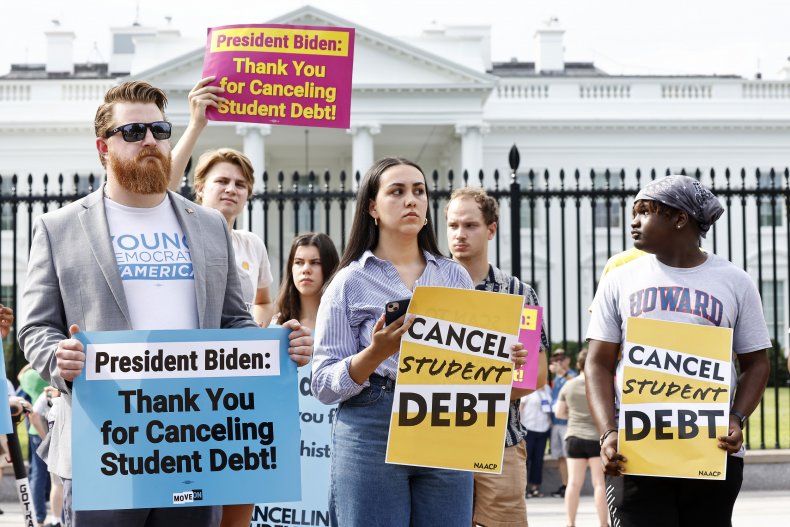 According to the Tax Foundation, there are circumstances under which these five states could exempt student loan debt forgiveness from being taxed (by conforming to the current version of the Internal Revenue Code (IRC) with ARPA, bringing in the ARPA provision even if not following the IRC or separately excluding student debt cancellation).
But there are just as many possible scenarios in which these states will tax student loan forgiveness, by decoupling the current version of the IRC from ARPA, conforming to a pre-ARPA version of the IRC or selectively following the IRC.
It's unclear yet whether these five states will actually tax student loan debt forgiveness, as they have the power to decide in either direction.
Arkansas' tax code —which doesn't follow federal law— does not mention the treatment of student loan forgiveness, but the ordinary rule stating that the discharge of indebtedness constitutes taxable income could prevail in this case.
Mississippi has a similar provision which indicates the state is likely to tax the cancellation of student loan.
Minnesota has conformed to the IRC since December 31, 2018, but lacks any other provision on student loan debt forgiveness. A provision to conform to the ARPA failed to pass during the last legislative session, which means those who'll have their student loan forgiven will likely have to pay taxes on it.
North Carolina conforms to a post-ARPA version of the IRC but has an add-back which taxes student loan debt forgiveness.
Wisconsin conformed to the IRC before 2021 and is likely set to tax the canceled student debt.
Massachusetts, which had been listed as one of the states that could possibly tax borrowers on student loan forgiveness, said it does not "expect" to tax borrowers for canceled debt, in an update provided to media by the Massachusetts Department of Revenue.
Newsweek has reached out to the tax departments of the five states mentioned.
Biden's student loan debt forgiveness plan was announced on August 24 by the president, who said he would wipe out $10,000 in debt for those earning less than $125,000 per year and $20,000 for those who had received Pell grants for low-income families.
More than 45 million Americans owe a combined $1.7 trillion in federal student debt, with almost a third owing less than $10,000, according to federal data.
Biden's plan sparked controversy and criticism from Republicans —with Sen. Mitch McConnell one of its most vocal detractors— and economists saying the move is "unfair" to those who have already paid their student loan debt and that it will likely worsen inflation.