When Will Winterfest 2021 Start in 'Fortnite' Chapter 3?
Fortnite's yuletide celebration for this year, Winterfest 2021, is about to begin and will give players the chance to open presents and unlock free Christmas rewards.
Winterfest has been held once before, back in 2019, but skipped out last year.
If you are not familiar with the premise, this event introduced a bunch of festive challenges for players to complete, as well as a log cabin that you could visit every 24 hours. Over the course of a 14-day period, gift-wrapped presents would be intermittently dropped into this cosy shelter, which you could then open without having to pay a cent.
In a recent patch notes document, Fortnite developer Epic Games confirmed that Winterfest will be returning for 2021. While it did not give a concrete release date at the time (December 14), it was indicated that the event will begin in "only a matter of days."
Reliable data miners have since unearthed more information about the start date and what items will actually be included in this year's Winterfest.
Here is everything that you need to know.
When Is Winterfest 2021 in 'Fortnite'?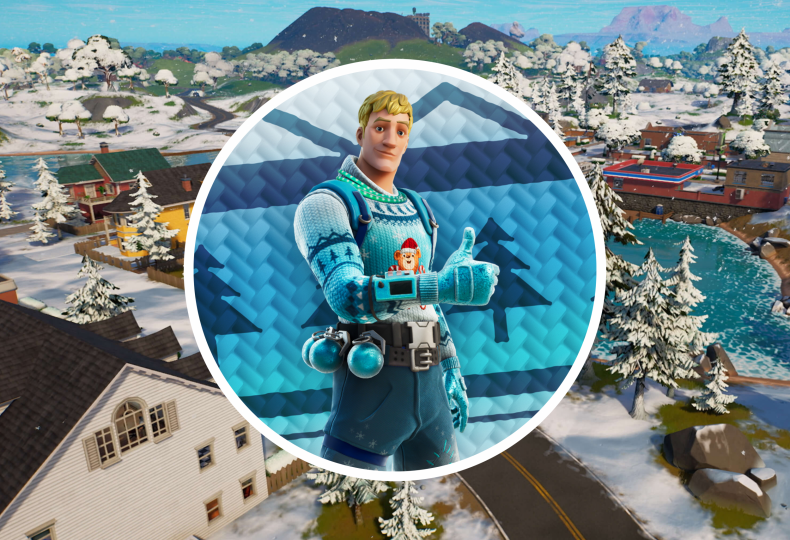 The release date for Winterfest 2021 has been leaked by trustworthy sources like @iFireMonkey and has since been corroborated by others, including @ShiinaBR.
These verified Twitter accounts will often find encrypted data in the game and then share their findings online. In the past, they have accurately broken news of things like the Dune cosmetic bundle, the recent Naruto update, and even the contents of entire Fortnite seasons, long before they were officially announced by Epic. Given that they are actually looking at encrypted data here, they're often right on the money with their reporting.
In the case of Winterfest 2021, these leakers are consistently saying that the event will start today (December 16) and run through to January 6, 2022. Not only are they all in agreement on this, but that start date would match up with the vague timeline promised in the aforementioned patch notes.
Going even more specific, @Shiina claims to have looked into the game's Application Programming Interface (API) and allegedly discovered that the update has a release time of 9 a.m. EST.
Newsweek has contacted the Epic Games Newsroom for comment on this. At the time of writing, there has been no response.
Winterfest 2021 Presents Leaked
While the sense of mystery and surprise is all part of the fun of Winterfest, if you really want to know what presents will be available to unwrap this year, then data miners have also uncovered this information. They've even got screenshot evidence for most of the rewards.
As in 2019, there will allegedly be 14 presents to unwrap between December 16 and January 6. According to @iFireMonkey, the gifts are as follows:
Winterfest 2021 Banner
Foundation Contrail
Holiday Sweater Wrap
Winterfest 2021 Loading Screen
Winterfest 2021 Music Pack
"Epic Yarn" Emote
"Scholar Festive Skin
"Scholar Festive" Pickaxe
Winter Lights Wrap
Winterfest 2021 Spray
"Shovel Male" Pickaxe
Fortnite x Matrix Glider
Animated Winterfest 2021 Emoticon
"Banana Winter" Skin
If you scroll through the associated Twitter thread, you will find images of some of these cosmetics.
Again, Newsweek has contacted the Epic Games Newsroom for comment on this, but has received no response.
One thing that is for certain is that Fortnite is gearing up for Christmas, as there are already a bunch of seasonal cosmetics available to purchase from the Item Shop. For example, right now you can purchase the Cozy Knit Jonesy outfit and the 'Tis The Season gingerbread bundle.