Fourth Stimulus Check Update: Petition for Monthly $2K Payment Surges Toward 3M Signatures
A popular online petition demanding monthly federal government stimulus checks of $2,000 to be paid out to "every" American continues to draw new signatures—approaching closer to 3 million in total.
Millions of Americans remain unemployed while many others have seen their finances suffer substantially during the ongoing COVID-19 pandemic. Even as the economy improves and unemployment decreases, millions of Americans believe the federal government should provide a fourth stimulus check—or recurring monthly payments—to support families and individuals.
As of early Saturday afternoon, the Change.org petition calling for $2,000 per month to be paid to every American has garnered well over 2.63 million signatures. The petition currently has the goal of reaching 3 million total signatures, as dozens of lawmakers in Congress have already voiced their support for additional stimulus payments.
"Our country is still deeply struggling. The recovery hasn't reached many Americans – the true unemployment rate for low-wage workers is estimated at over 20 percent and many people face large debts from last year for things like utilities, rent and child care," the petition launched by Stephanie Bonin explains. "These are all reasons that checks need to be targeted to people who are still struggling and that Congress needs to learn from this past year."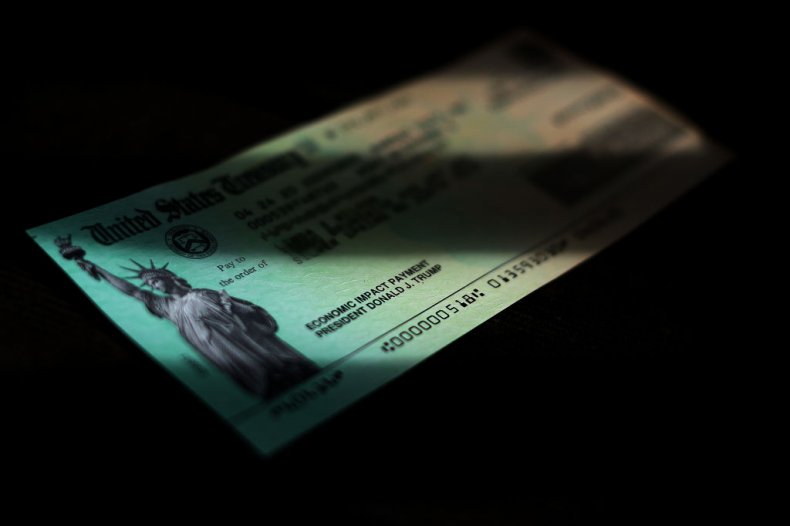 Bonin describes herself as "one of millions of Americans who fear for my financial future because of this coronavirus crisis."
As lockdowns were implemented across the U.S. in March 2020, Congress came together in a bipartisan way to approve one-time $1,200 direct payments for the majority of Americans. Then in December, Congress again passed bipartisan legislation that provided another $600 stimulus check to most of the U.S. population.
After President Joe Biden took office earlier this year, Democrats pushed through an additional COVID-19 relief bill in March that doled out third stimulus checks of $1,400.
Meanwhile, more than 80 Democratic lawmakers in Congress have publicly expressed support for providing further stimulus checks to Americans. Many have backed $2,000 per month direct payments, as called for by the Change.org petition. Senator Bernie Sanders of Vermont, and other prominent progressives, have urged their congressional colleagues to support recurring payments to Americans since last spring.
In California, Governor Gavin Newsom and lawmakers there took matters into their own hands. The state government approved additional $600 direct payments for low-income California residents earlier this year. Then this month, Newsom signed further legislation that will give more $600 payments to lower- and middle-income California residents—providing the stimulus checks to those earning up to $75,000 per year.
While there currently appears to be little significant effort from Congress to pass another round of stimulus checks—or recurring monthly payments—Democrats have touted their landmark child tax credit policy, which was approved as part of Biden's American Rescue Plan along with the $1,400 stimulus checks. Those direct payments started appearing in Americans' bank accounts earlier this week. Eligible Americans will receive up to $300 a month for each child under the age six, and up to $250 a month for every child aged six to 17.
The current child tax credit scheme is set to expire in 2022. But Biden and Democrats in Congress aim to make the monthly payments permanent through a massive $3.5 trillion "human infrastructure" proposal, which Senate Majority Leader Chuck Schumer, a New York Democrat, and the president unveiled this week. Although Republicans appear to be largely opposed to the massive spending package, Democrats aim to pass the legislation through the budget reconciliation process that would not necessarily require any GOP support.
Newsweek reached out to the White House and Speaker of the House Nancy Pelosi's office for comment on future stimulus checks, but did not immediately receive responses.