Fox News Accused of Radicalizing Americans by Former Neo-Nazi Recruiter
A former neo-Nazi recruiter took aim at Fox News, accusing the popular cable news network of radicalizing Americans through its programming.
Frank Meeink, once a prominent neo-Nazi, previously went to prison for kidnapping a man and beating another man unconscious. Although Meeink used to host a talk show called The Reich, he turned against his extremist views in the aftermath of the Oklahoma City bombing in 1995—which was carried out by domestic white nationalist terrorists. Speaking to CNN in a Saturday interview, Meeink said the stuff he now hears on Fox News sounds like the things he used to say to recruit and radicalize white Americans.
"It's fear and narcissism. And that fake patriotism, that's just nationalism wrapped up again with worshipping an idol," Meeink said, commenting on what is driving the growth in domestic extremism within the U.S. "But, again, what we can do is with these people that are just continuously passing conspiracies, is we have to realize that Fox News, and I know that this is CNN, but Fox News has completely radicalized so many Americans," he said.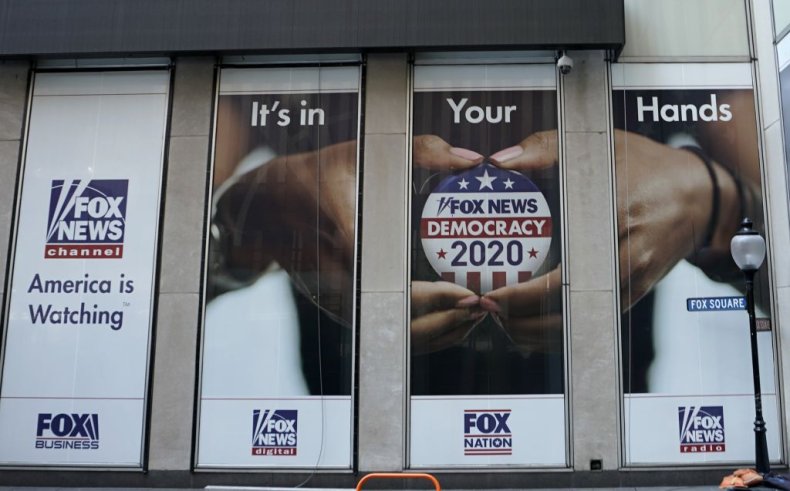 Meeink said Fox News airs programs in which the network's television personalities and commentators say the "same radical stuff that I used to say." He said "they use the same stuff, instead of saying where I would say Jews, they say big media, like it's just a swap down a couple of words here and there. But it's still just radicalization."
"So, we have to really—we have to look at Fox News," Meeink warned.
Fox News has faced substantial criticism from activists and Democrats, with some Democratic lawmakers boycotting appearing on the network for interviews. Many have accused the network of promoting conspiracy theories, racism and extremism. The network's influential opinion hosts—such as Sean Hannity, Maria Bartiromo, Jeanine Pirro and Tucker Carlson—have often pushed misinformation and some have faced boycotts from advertisers over their controversial remarks.
But Fox News continues to be one of the nation's most popular news sources. The cable news network had its best-ever year in 2020, averaging more than 3 million views in primetime—with viewership up 43 percent. Fox News has been the most-watched basic cable network for five years running.
Media Matters for America, a left-leaning media watchdog, describes Fox News "as a propaganda outlet for Republicans." Some of the network's most prominent personalities and hosts repeatedly promoted the unfounded conspiracy theory that President Joe Biden and Democrats stole the election from former President Donald Trump—who has long been a frequent guest on Fox News' programming, even before he entered politics.
Smartmatic, a voting technology company based in Florida, filed a massive defamation lawsuit against Fox News last month after the network aired numerous segments in which false claims about the company's alleged involvement in "rigging" the election were aired following the 2020 election. Smartmatic is seeking $2.7 billion in damages.
Fox News told Newsweek that it had filed a motion to dismiss Smartmatic's lawsuit.
Update (3/8/2021, 7:30 p.m.): This article has been updated to include a comment from Fox News.