Fox News Host Complains of Being Attacked by Trump Fans for Reporting Facts on Arizona Audit
Fox News host Howard Kurtz said Sunday that he faced backlash after he reported on the results of the Republican-backed audit of the 2020 election in Arizona
The results of the audit in Maricopa County, Arizona, which was led by Cyber Ninjas, a company contracted by the Arizona Senate, found that President Joe Biden defeated former President Donald Trump by slightly more votes than the official count.
During his show Media Buzz on Sunday, Kurtz discussed the audit with a panel. Later, he said he faced criticism after reporting on the results.
"A little sad that when the GOP-commissioned and Trump-ally-funded Arizona audit found Biden got 99 more votes, people attack me & the media," Kurtz wrote on Twitter Sunday afternoon. "Raising questions about possible errors & fraud is not the same as proving them, and was reported. This is our tribal politics today."
During his Sunday show, Kurtz mentioned Former President Donald Trump's criticism of the press over its coverage of the audit.
"Donald Trump unloaded on the media last night for their reporting of the Arizona audit, commissioned by Republicans, which found no hard evidence of substantial fraud, and in fact, awarded Joe Biden 99 more votes and Trump 261 fewer votes. But the former president doesn't see it that way," Kurtz said.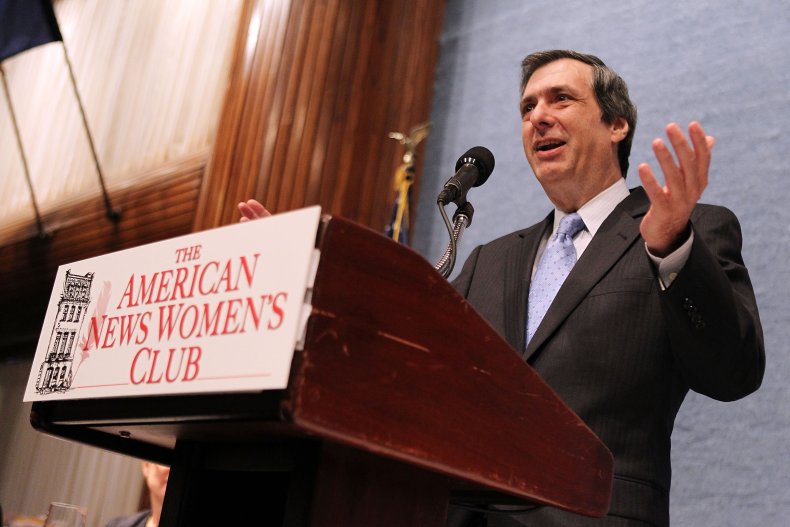 After introducing his panel, Kurtz asked a panelist: "The Republican president of the Arizona Senate, which commissioned the audit by Cyber Ninjas... accepted the findings, saying, 'Numbers are Numbers' and 'Truth is Truth,' and here's Trump trashing the fake news for its reporting. What is the press supposed to do when this audit says 'Yes Joe Biden won the state by more than 10,000 votes?'"
During a rally in Georgia on Saturday evening, Trump falsely claimed that the results of the Arizona election audit concluded that Biden lost in Maricopa County.
"We won at the Arizona forensic audit yesterday at a level that you wouldn't believe," Trump told the crowd at the rally in Perry, Georgia. "They had headlines that Biden wins in Arizona, when they know it's not true. He didn't win in Arizona. He lost in Arizona based on the forensic audit."
After the audit results were released, the leader of the Arizona Republican Party called for a new "full signature audit."
"Many questions for Maricopa County as well as exposure of incompetence & possible malfeasance. A FULL SIGNATURE AUDIT IS ABSOLUTELY NECESSARY!" Arizona GOP Chair Kelli Ward wrote on Twitter Friday.
On the same day, several Maricopa County Republican leaders called on Ward to resign.
Newsweek has reached out to Fox News for additional comment.