French Open: Contenders to Be King of Clay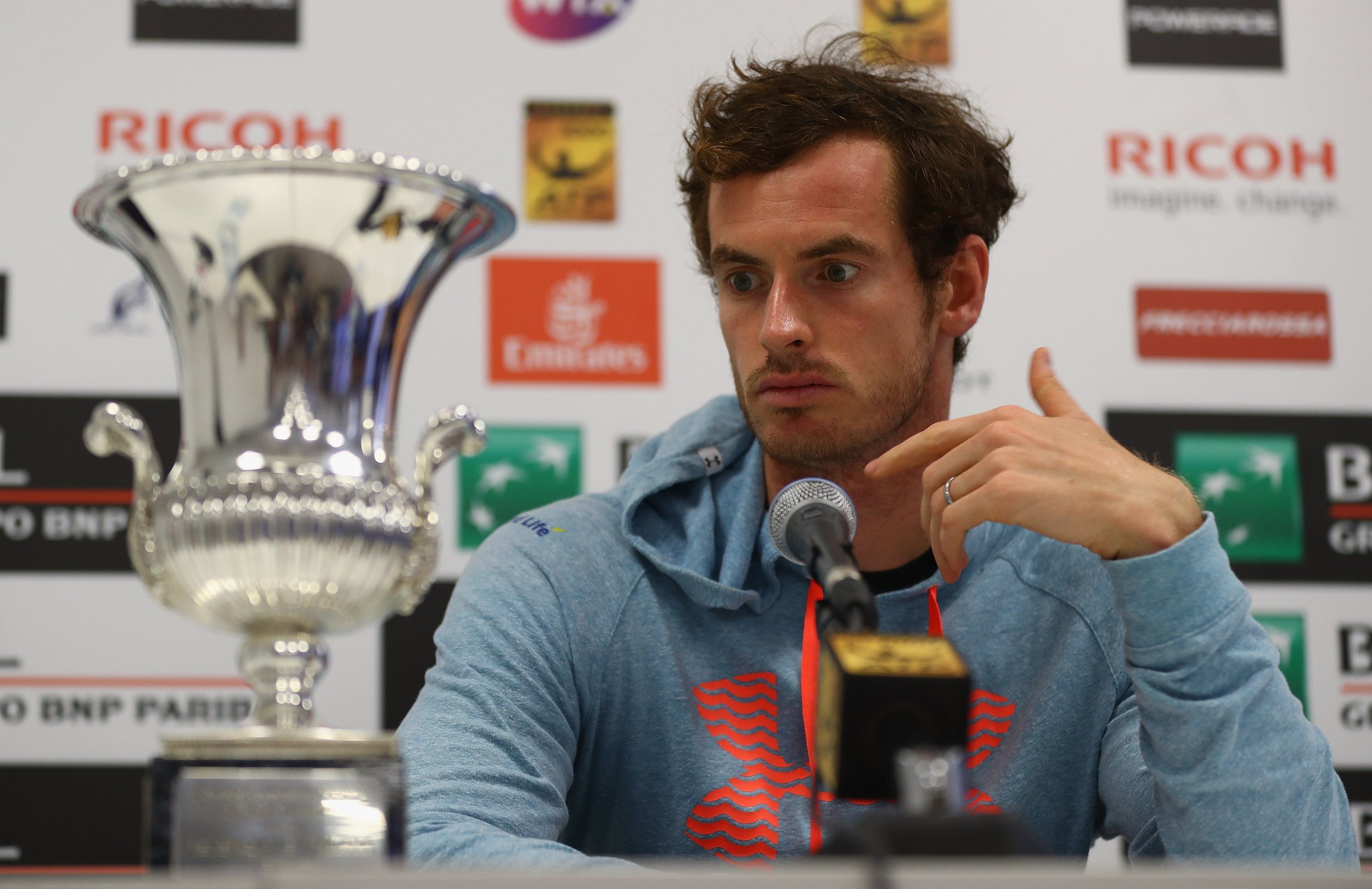 Who's the King of Clay?
For so many years it wasn't a question that needed to be asked. Rafael Nadal, of course, with his grunts and his impossible top spin and his shorts stuck halfway up his sweaty derriere…
And then the king had his fall, less severe than Henry VIII bruising his brain while jousting but enough, certainly, to change his tennis-playing personality. Nine years out of 10, from 2005 to 2014, Nadal won at Roland Garros, with a solitary Roger Federer victory in 2009 breaking a sequence that will remain one of the most remarkable in professional sport.
The courtiers have jostled, without ever looking like staying in the throne for long. In 2015, Stanislas 'Stan' Wawrinka's brand of sugar-fizz unpredictable tennis won him the title against Novak Djokovic.
This year, strange to say, there may be no clear candidate for victory. Newsweek examines the contenders.
Andy Murray
No less a stern judge than Brad Gilbert, his former coach, reckons clay is now Murray's best surface. That is at once a strange and perfectly plausible statement: the Scot learned his tennis on the red dirt in Spain, but for many years, hard courts were his specialism.
Not only has Murray been in top form recently on clay, winning the Italian Open against Djokovic and losing to the Serb in the final of the Madrid Open, but he's received a kinder draw than Djokovic and Nadal, who appear likely to bash heads in the semi-finals.
The biggest threats in Murray's half of the draw are Wawrinka, the defending champion, and Nishikori, the coiled spring from Japan. Going into a grand slam, these predictions come with lashings of caveat. But the No. 2 seed may be joint favorite.
Novak Djokovic
How many years is Djokovic going to go without winning this thing? There was a breaking of a heart in the final last year; he's been to the final in Paris three times now without being able to close it out.
It's not like Djokovic's slidey, bendy, ultra-flexy playing style doesn't suit clay; eventually, he will crack the French Open. It just might not be this year. An eye infection in the spring; niggles thereafter, and a strange old time of it in Rome, where the future Greatest of All Time was held to love in a set by Thomaz Bellucci. It would be understandable if Djokovic was getting weary—life at the top being exhausting—but he will raise his game for the only slam he's never won. The question is, can he raise it enough?
Rafael Nadal
There have been hints, this clay court season, that Rafael Nadal is on the way back. He won the Monte Carlo Masters, followed that up with victory at the Barcelona Open and put in strong performances in Madrid and Rome.
Not that this has been an easy season—in between losing in the first round of the Australian Open and preparing for the clay-court season, Nadal has begun litigation against Roselyne Bachelot, the French politician who has alleged that his long break through injury in 2012 was a silent drugs ban from the International Tennis Federation (ITF). Nadal denies those claims, and there's no suggestion from anywhere else that he has ever failed a test.
Still—on court, can he do it? Perhaps this is around 85 percent Nadal, good enough still to make the sharp ends of slams, perhaps not quite sharp enough to win them if Djokovic is standing in the way. It looks like a semi-final against the Djoker and bust.
The outsiders
Strangely, Wawrinka has to go in here even as the defending champion because you just never know what's coming from him. He could be stunning; he could be awful; he's unlikely to be anything in-between.
Nick Kyrgios has been pulling all aspects of his life and game together in the past few months; the bolshy, charismatic Australian has the talent to go deep. Nishikori is a far calmer character but perhaps one with more of an inferiority complex against the biggest names.
And of course, we haven't mentioned Roger Federer, the King of Tennis, maybe not of clay, who would have contended here but for a back injury.
Federer's absence widens the field again. In a golden era for men's tennis, this is possibly the most open slam in a generation.