Fund Second Stimulus Check by Overturning Trump Tax Cuts, Rashida Tlaib Says
Democratic Rep. Rashida Tliab has made calls for a second stimulus check to be funded by the reversal of tax cuts president Donald Trump pushed through during his time in office.
She tweeted late on Tuesday night: "I am being told that including another stimulus check is too expensive.
"Fine. Tax the rich and pay for it. Billionaires added $931 billion to their net worth during the padmemic. They can afford it."
"They got a $1.7 trillion tax cut. We can start there," she concluded.
There are still sticking points over second round of stimulus checks, which has been months in the making.
On Tuesday afternoon, Treasury Secretary Steven Mnuchin offered House Speaker Nancy Pelosi a $916 billion stimulus proposal as hope for further relief before the end of year grows. The new stimulus package includes a provision for a $600 stimulus check for Americans.
In a statement, Mnuchin said that White House Chief of Staff Mark Meadows, President Donald Trump, Senate Majority Leader Mitch McConnell and House Minority Leader Kevin McCarthy have reviewed that proposal that's a "slightly larger package than the bipartisan proposal of $908 billion."
The previous COVID-19 economic relief bill in consideration would have contained a $908 billion aid package and around $300 more in weekly federal unemployment benefits, but it did not involve another $1,200 direct payment. Tens of millions of Americans received checks in April.
The stimulus offer is a small concession to the wants of more progressive Democrats. While there is some bipartisan support for a second round of direct payments, Senator Bernie Sanders (I-VT) has suggested he may not support the stimulus bill without checks to families. Democratic Congresswoman Alexandria Ocasio-Cortez has said the same.
Tlaib has also been leading the charge, calling for more payments to families. On Twitter on Monday that she would oppose the bill if it did not include checks.
Senator Dick Durbin of Illinois, the second-highest ranking Democrat, said that not including stimulus checks was necessary to secure bipartisan agreement as Republicans are seeking to limit the cost of the relief package.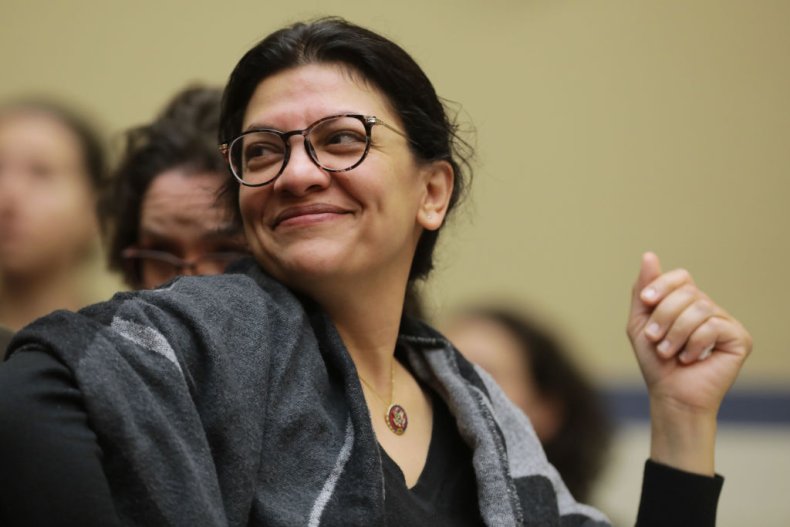 Any further round of stimulus checks may have to wait until Biden becomes president. Two runoff elections in Georgia on January 5 will decide control of the Senate and Democratic victories in both races could make a larger relief package next year more likely.
There has been some debate about whether the tax cuts Tlaib referenced are also to blame for the ballooning U.S. budget deficit, which has only increased since COVID-19 struck.
Last year's U.S. federal deficit for fiscal year hit $984 billion, a 26 percent increase from 2018.
Alongside this, U.S. government debt for 2020 alone totaled about $27 trillion by the end of the fiscal year, with a $3.13 trillion budget deficit.
The budget deficit was more than triple 2019's shortfall and more than double the debt seen post-financial crisis in 2009, which totted up to $1.4 trillion.
Most of the U.S. government borrowing came to finance the $2.2 trillion CARES Act, which included extra unemployment compensation for workers left jobless due to the pandemic. It also included incentives for businesses to retain workers.