Gabby Petito Case Headed to Trial Over Parents' Lawsuit Against Laundries
Gabby Petito's family's lawsuit against the parents of Brian Laundrie will reportedly head to a jury trial in Florida next year.
Court documents obtained by Tampa-based WFLA said that a trial in front of a jury was set for the week of August 14, 2023, at the South County County Courthouse in Venice, Florida, the news station reported. The attorney for Laundrie's parents has already filed a motion to have the lawsuit dismissed, so the proceedings could potentially be halted before the case has the opportunity to reach a jury trial.
Petito's disappearance last year drew national attention and inspired a massive search effort until her remains were ultimately discovered in Wyoming. Her fiancé, Laundrie, who the FBI said confessed to killing her in a notebook entry, also vanished. His remains were later discovered in a Florida nature reserve. His manner of death was ruled a suicide about a month after his remains were found.
Petito's parents sued Laundrie's parents last month, alleging that they knew that their son had killed their daughter and helped him evade authorities. The lawsuit also accuses Laundrie's parents of knowingly causing "mental suffering and anguish" by not informing Petito's family about what happened.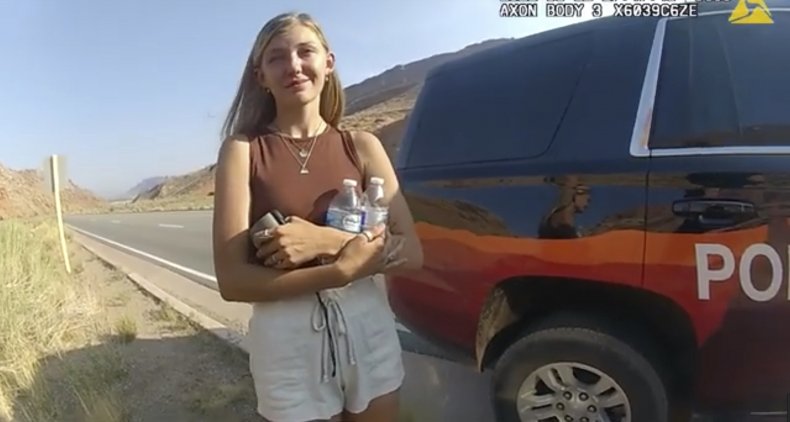 Whether or not the lawsuit does go to trial depends on a future ruling. After the motion for dismissal was filed, Judge Hunter W. Carroll gave lawyers for Petito's parents 20 days to file an amended complaint, WFLA reported. This was because of a "perceived procedural deficiency" in the lawsuit, the judge said.
A decision on whether the lawsuit will be dismissed or move forward is anticipated to come once the amended complaint is filed and the revisions can be reviewed.
Steven Bertolino, a lawyer for the Laundrie family, noted in a statement to Newsweek that the scheduling of a trial date does not mean that any decisions have been made in regard to the motion for dismissal.
That decision will come once the amended complaint has been filed, he added.
The widespread attention focused on Petito's case and disappearance has sparked calls for other cases to receive more attention.
This includes the case of Lauren Smith-Fields, who was found dead in her apartment in December after a Bumble date. The officer handling her case was placed on administrative leave "for lack of sensitivity to the public and failure to follow police policy in the handling of" the case, sparking a renewed interest in the public, Newsweek previously reported.
Newsweek reached out to a lawyer for the Petito family for comment.
Update 4/14/22, 4 p.m. ET: This story was updated with additional information.
Update 4/14/22, 12:55 p.m. ET: This story was updated with additional information and background.