Who Is Gail A. Curley? Supreme Court Marshal Who Will Investigate Leak
Chief Justice of the Supreme Court John Roberts has directed the marshal of the court to carry out an investigation into Monday's leak of a draft opinion concerning an upcoming ruling on abortion.
In a release sent to Newsweek on Tuesday, Roberts confirmed the authenticity of the draft opinion, which was first reported by Politico and showed enough support to overturn Roe v. Wade. Also, Roberts stated that he was directing the marshal of the court "to launch an investigation into the source of the leak."
The current marshal of the court is Colonel Gail A. Curley, according to the Supreme Court website. Curley, who came to the Court from the U.S. Army, was previously the chief of the National Security Law Division in the office of the Judge Advocate General and has been with the Supreme Court since June of last year.
In her position with the Army, the Court said Curley "supervised a team of judge advocates, led the strategic engagements program for the Judge Advocate General's Corps, and provided legal advice and support on national security law to senior Army leadership."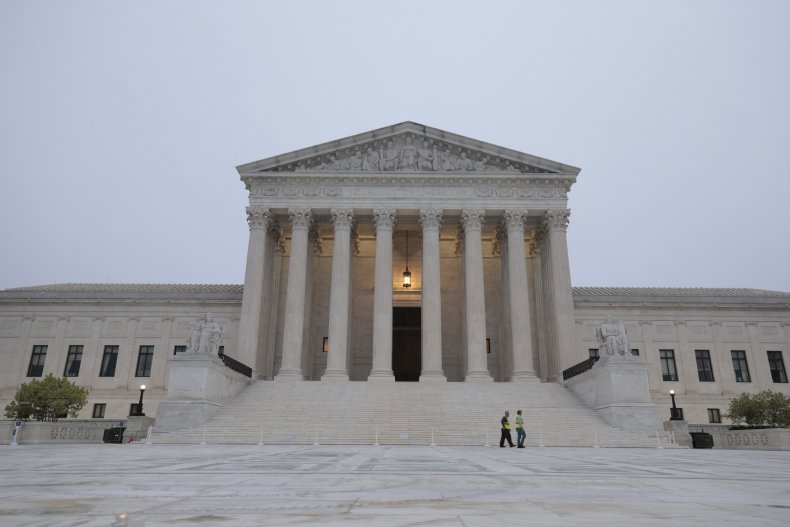 Curley, who earned her bachelor's degree from the United States Military Academy in 1991, holds a Juris Doctor degree from the University of Illinois College of Law. Additionally, Curley has Master of Laws and Master of Science degrees, according to the Court's website.
In announcing her role last year, the Court said that Curley will be the "chief security officer, facilities administrator, and contracting executive." Curley oversees about 260 employees as well as the Supreme Court Police Force, the site added.
Curley is also responsible for keeping order and maintaining decorum while court is in session.
Roberts, in the release on Tuesday, went on to call the leak of the opinion document a "betrayal of the confidences of the Court," which was "intended to undermine the integrity of our operations."
He added that the move "will not succeed" and that "the work of the Court will not be affected in any way."
The leaked document, which showed a majority of justices on the Court voted in February to overturn the Roe v. Wade decision that legalized abortion nationwide, had people from both sides of the political aisle weighing in.
California Governor Gavin Newsom proposed legislation to "build a firewall" for abortion rights in the state. On the other end of the political spectrum, Franklin Graham, an evangelical businessman and son of the late Reverend Billy Graham, stated that the leaked document from the Supreme Court was an "answer to many years of prayers."