'Game of Thrones' Actually Set a Lot of People on Fire for the Incredible Loot Train Attack in 'The Spoils of War'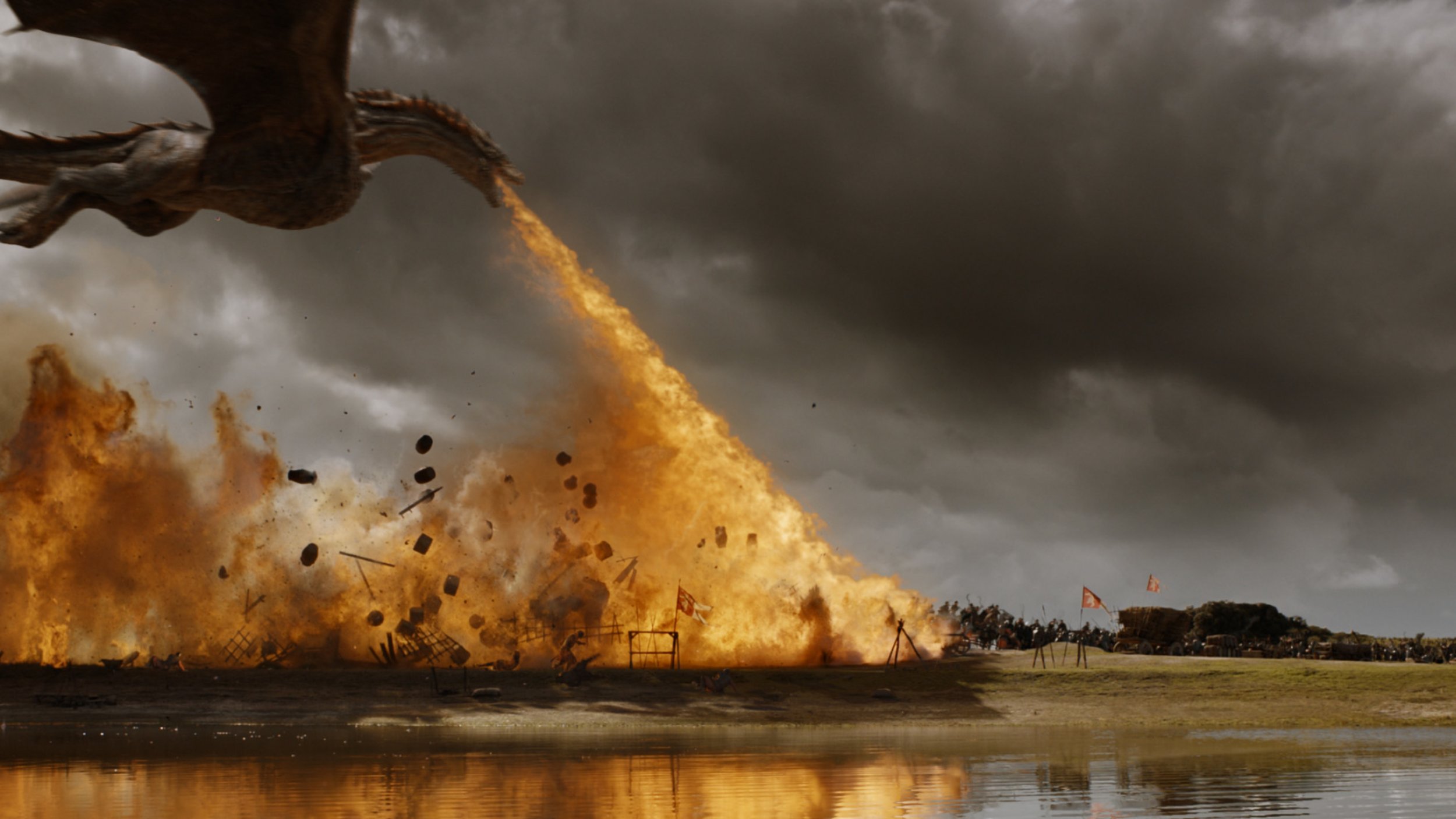 You can't make an omelet without breaking a few eggs—and you can't have a fire-breathing dragon in Game of Thrones without setting a few people on fire.
Last Sunday's huge battle sequence—dubbed the "Loot Train Attack" by GoT producers—in the Reach was a game-changer for the series, as Daenerys Targaryen (Emilia Clarke) commanded her largest dragon, Drogon, onto the battlefield and almost immediately incinerated hordes of Jaime Lannister's (Nikolaj Coster-Waldau) troops.
To film the ambitious conclusion to "The Spoils of War," director Matt Shakman and stunt coordinator Rowley Irlam set more than 60 brave stuntmen on fire rather than use computer-generated effects.
"Within the sequence—I've heard various numbers—but the number I remember is 63 stuntmen fully lit on fire," Shakman tells Newsweek. "It requires a great deal of safety concern and a long protocol to get everybody ready. But the stunt performers were just fantastic. It's not for the faint of heart to be lit on fire."
"Within one shot we set 20 stuntmen on fire, which, according to our stunt coordinator, is a record for the most people lit on fire in a single shot," Shakman adds.
Related: Game of Thrones' Brienne on that incredible fight scene in "The Spoils of War"
"They stay lit for 15 seconds, but it's the longest 15 seconds they can possibly imagine."
The Loot Train Attack was lauded for its gripping pace by viewers. Social media reaction gave it a positive reaction comparable to last season's Emmy award-winning "Battle of the Bastards" episode.
Describing the differences between the two battle sequences, Shakman explains, "I don't think we had more extras or stunt performers than they had for the 'Battle of the Bastards.' We obviously had one big dragon and fire, which is a complicating factor.
"It starts like 'Battle of the Bastards,' where you have lines being formed, but when the Dothraki attack, it takes on a very different character, and the dragon changes the way everything is done."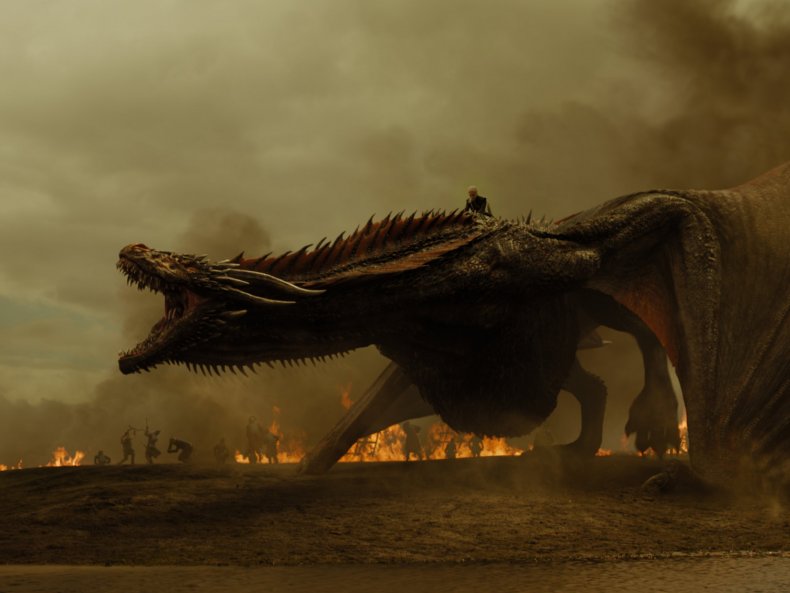 The director continues: "I wanted to focus on really what it was like to be on the ground in that moment when war changes forever—when you go from traditional fighting, which the Lannisters are masters of, to the introduction of napalm or an atom bomb. I wanted to see what it felt like to be on the ground among these soldiers when the dragon attacks—to get a sense of that horror from the ground."
"The Spoils of War" is the first time Shakman, a veteran director on fellow HBO series It's Always Sunny in Philadelphia, has directed an episode of GoT.
Shakman also directed Sunday's brand new episode, "Eastwatch"—though he isn't revealing anything about Jaime's fate after the cliffhanger ending in Episode 4. "You'll just have to watch," he says.
Game of Thrones airs Sundays at 9 p.m. on HBO.
For more Game of Thrones coverage on Newsweek, click here.