German Theater Director Thomas Ostermeier Takes on the Far-Right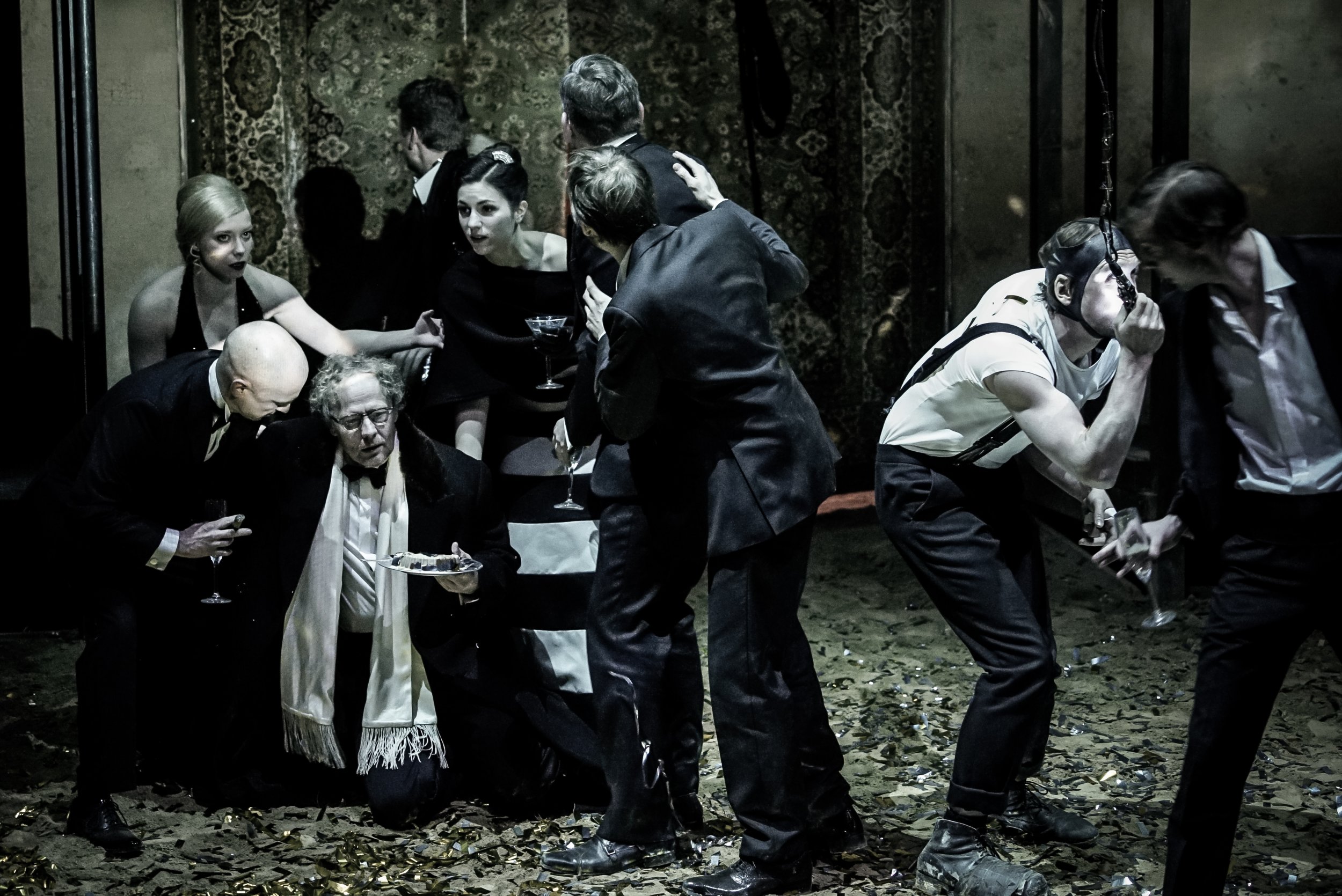 On a rainy day in November, German theater director Thomas Ostermeier is sitting in the center of his loft in Berlin, wearing jeans, drinking a very good Chablis and staring at me. He has an extremely intense gaze. Though we have met professionally several times—I regularly write online previews for the theater where he is the artistic director—I still feel he is studying every detail about me. During a previous interview, he told me he can entertain himself for an entire day just by sitting on a park bench observing people's behavior, looking for "the moments when people are off guard, when their character shines through, when the mask falls."
Ostermeier, 48, has headed the Schaubühne theater in Berlin for the past 16 years; he is Germany's best-known stage director and, at least according to the leading European theater scholar Peter Boenisch, its most important. Though they've not been seen on Broadway, his plays are regulars at the Barbican in London and other major theaters across the world, where audiences appreciate his mastery of the small gesture, how fine a calibrator he is of chamber dramas.
The results reverberate on a grand scale. Last year, his production of Shakespeare's Richard III created a sensation at Festival d'Avignon in France—quite an achievement at an event that regularly pushes at the boundaries of contemporary theater—and even made the front page of French newspaper Le Monde. Much of the fuss was about the magnetic performance of Lars Eidinger, the well-known German film actor. Eidinger played Richard as part DJ, part depraved rock star, stripping naked to woo Lady Anne and threatening to impale himself on his sword. The production even made it as far as China—potentially a tricky venue for a drama about the temptations of absolute power.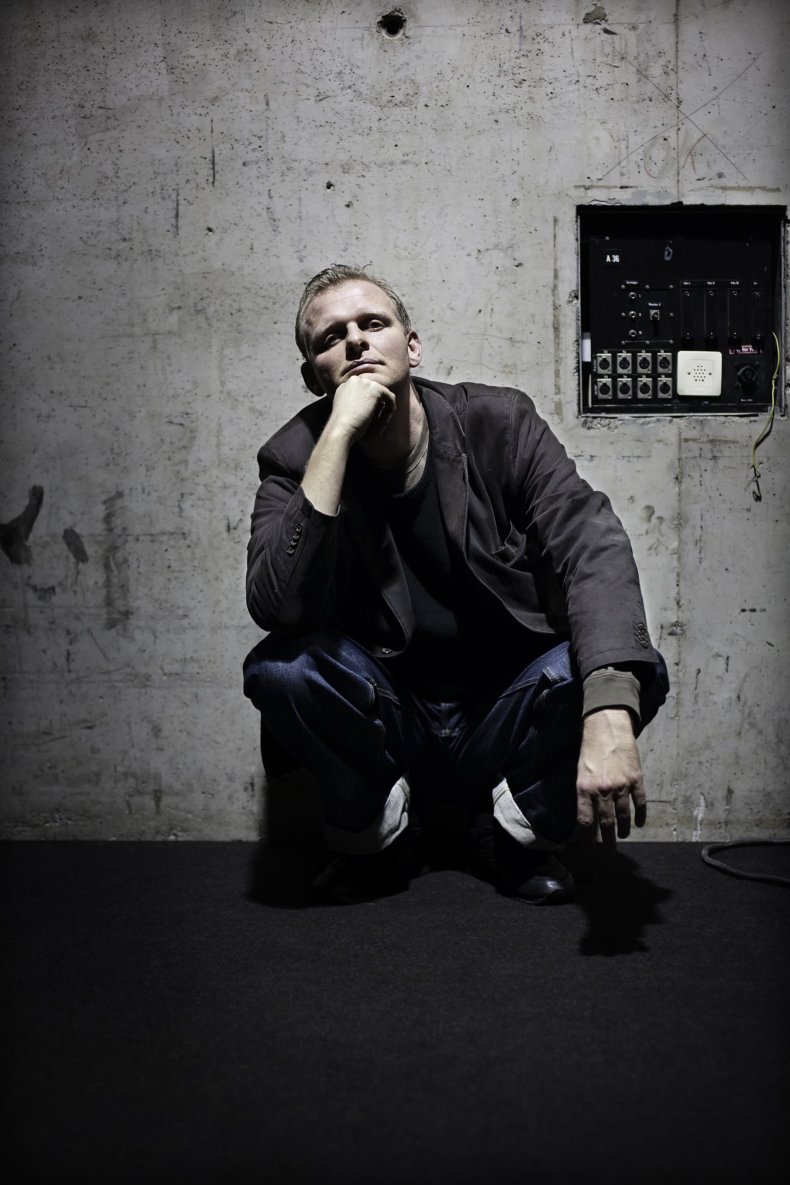 Richard III sets off on its travels again shortly, landing in Hong Kong in December. In the meantime, Ostermeier is about to open a new production of Arthur Schnitzler's 1912 play, Professor Bernhardi, a dark portrayal of human behavior and anti-Semitism in Austria in 1900. In it, a Jewish doctor is subjected to a witch hunt after, for medical reasons, refusing to allow a Catholic priest to perform the last rites on a dying patient; other doctors and politicians use his downfall as an opportunity to advance their own careers. Both Schnitzler's experiences as a Jewish doctor in Vienna and those of his father, a famed laryngologist, informed the piece. Some of Ostermeier's recent experiences informed his decision to produce it.
"I first thought of the play as a project for Avignon," he says, "as a response to the National Front's recent victories in France. Anti-Semitism struck me as a bigger issue in France than in Germany. But over the past two years, the rise of the xenophobic, homophobic, anti-refugee party Alternative for Germany [AfD] and events such as the [arrival of the] first wave of refugees have made this play more important every day."
Events at his theater have also played their part. In the past year, the Schaubühne has been very critical of Germany's far right; so critical, in fact, that it was sued by Beatrix von Storch, an AfD member of the European Parliament and the granddaughter of a minister in Adolf Hitler's government. In October 2015, the Schaubühne had staged FEAR, a new play written and directed by one of its regular collaborators, Falk Richter. FEAR had Storch as a central character, and it lampooned her career, showing her tormented by Nazi vampires, ghosts of Germany's past returning for revenge. After Storch and a co-plaintiff, Christian Democratic Party activist Hedwig von Beverfoerde, sued, the court ruled in favor of the theater and lifted an earlier injunction that had banned the production from using images of either woman. Replying to the accusation that the play infringed on Storch's constitutional rights to human dignity, the judge said, "Any audience member can recognize that this is just a play."
For Ostermeier, the trial was a further encouragement to direct Professor Bernhardi. " FEAR is an overtly political piece. I wanted to see what could be said in Schnitzler's complex world, where the characters are not convinced anti-Semites. Instead, they use anti-Semitism as part of a political power game. It is a twisted situation. That's how this [new] political movement works in a nutshell. Just 10 percent of a population might be racist, but it gets dangerous when [the rest of us] start to be infiltrated by these ideas."
Will his production refer directly to contemporary German politics? "Well, we have worked into it some lines from Angela Merkel's speeches regarding the sentencing of Böhmermann."
Ostermeier is referring to the trial of the German comedian Jan Böhmermann, who in March this year criticized the Turkish prime minister, Recep Erdogan, in a satirical poem laced with profanities. A month later, Merkel agreed to Erdogan's request that Böhmermann be prosecuted in the German courts, under a little-used and antiquated German law that prohibits insulting foreign leaders—a kind of lèse-majesté once removed. "I was appalled that Merkel did not stand up for what was right," Ostermeier says, "but instead sent this man to court. She did it for the wrong reasons: because she cared more about keeping up her good relationship with Turkey"—which currently allows the EU to ship refugees back there if they land in a European port—"than protecting fundamental principles."
I suggest to Ostermeier that Professor Bernhardi has much in common with his 2014 production of Enemy of the People by Henrik Ibsen, which has toured globally. When it played in Hungary, it was met with angry responses by right-wing bloggers who, Ostermeier tells me, attacked him, saying that their country has a right-wing government precisely to protect people from what they called "this kind of garbage." In Enemy of the People, the protagonist, Stockmann, is ganged up on by his colleagues—much like professor Bernhardi — because he finds himself an outsider. In the end, Stockmann is willing to risk everything for what is right. Why does Ostermeier keep returning to this kind of persecution?
Because, he says, he's "interested in truth. Both plays are about who possesses truth. Part of the catastrophe of recent history is the tendency of the bourgeois class to overlook truth, be it the truth of climate change, or of inequality, or racism. But what's interesting about Professor Bernhardi is that the play is complex. In the end, the doctor capitulates and does not stand up for the truth he represents. The play presents not an idealized version of a hero standing up against authority, like in Enemy of the People, but rather a more familiar story of those who are brought down by greater powers."
Perhaps Ostermeier sees himself as a man, like Bernhardi or Stockmann, who stands up against authority; or perhaps his choice of plays is simply that of a creative mind responding to the world around it. Either way, Ostermeier hasn't yet been brought down by the greater powers, and for that we should be grateful. We need people like him to keep watch, looking for the moments when all our masks fall.
IF YOU GO: Professor Bernhardi: Schaubühne, Berlin, in rep from December 17; Théâtre National de Bretagne, Rennes, January 5–7; Richard III, Grand Theater, Hong Kong, December 29–31, then touring the U.K., Australia, Italy and France through 2017; for more information visit Schaubuehne.de.
Read more at Newsweek.com: