Giuliani's Defense of Trump Is a 'Death Spiral of Stupid,' NYU Law Professor Says
Melissa Murray, a law professor at New York University (NYU), slammed Donald Trump's lawyer Rudy Giuliani's defense of the president in a Sunday interview with MSNBC.
Giuliani, who was also previously the mayor of New York City, gave a series of Sunday interviews to defend his client against the latest allegations in connection with ex Trump lawyer Michael Cohen's guilty plea and sentencing, as well as the immunity deal given to American Media Inc.
Trump's current lawyer downplayed the significance of these developments, arguing that prosecutors have nothing substantial to bring against the president. Murray, however, dismissed to the former mayor's defense with biting criticism. The legal scholar pointed out that Giuliani's representation of the campaign finance violation case against Trump as "weak," because it involved relatively small amounts of money, was incorrect.
"Is that really the issue?" Murray asked. "I mean, we have a representative of the president of the United States basically admitting to paying women money to not disclose the fact that they have been in some kind of untoward [relationship] with the president," she said.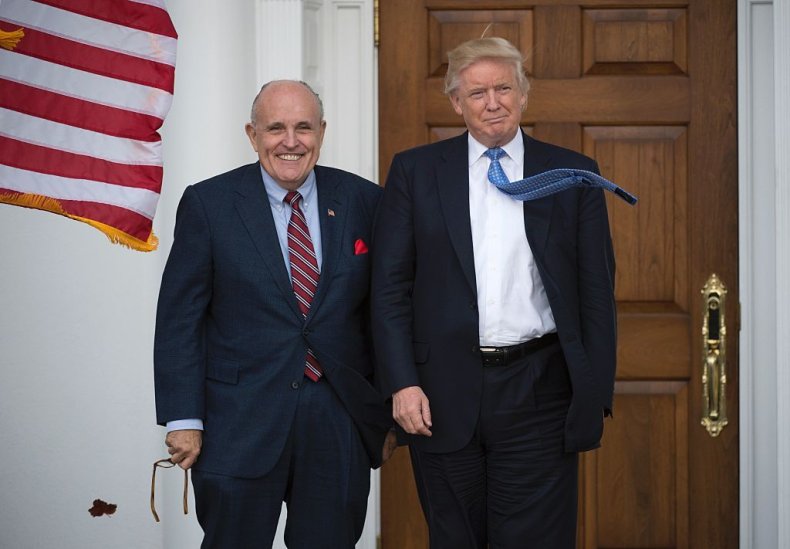 "And his response and his defense is that if it had been more money, it would have been more serious," the NYU professor continued. "We are living in strange times. I mean, we are in a death spiral of stupid. This is insanity," she added.
Murray then turned her attention to Giuliani's and Trump's defense in the ongoing investigation into alleged "collusion" with the Russian government. Trump and his lawyer have frequently said that "collusion" would not be a crime, while also maintaining that none took place.
"Giuliani is correct that collusion [with Russia] is not a federal crime writ large," the legal scholar said. "But all of the activities that go into collusion — misleading statements, collaborating with a foreign government, directing payments from a foreign government to a campaign — all of those things are federal crimes and the conspiracy to engage with others to do this is also a crime," she pointed out.
In his Sunday interview with Chris Wallace on Fox News, Giuliani attempted to discredit Cohen as untrustworthy. "He did something I've never heard a lawyer do—taped his own client. The man is a complete pathological liar," Trump's current attorney said.
During his sentencing last week, Cohen said that "blind loyalty" to Trump led him to "choose a path of darkness over light." He was sentenced to three years for his admitted crimes.
Lanny Davis, who has served as Cohen's attorney, said during a Sunday interview with CBS News' Face the Nation that his client had decided to take "ownership" of his illegal actions because "he feared for his country and his family." He also insisted that his client has "corroborating evidence" as does Special Counsel Robert Mueller, who is leading the probe into the president's and his associate's alleged crimes.