Goop Trends on Twitter—but it's Not About Gwyneth Paltrow
The term "goop" was trending on Twitter on Friday, but it wasn't due to another eccentricity from actress-turned-wellness guru Gwyneth Paltrow's lifestyle brand. This time around, it involved non-fungible tokens, or NFTs.
Among the NFT community, "goop" is a reference to Goopdoods, a collection of 8,000 colorful NFTs that are each computer-generated from the designs of artist Andrew Friesen (dubbed "the original goopdude.")
Fans and collectors of Goopdoods NFTs have become somewhat of a movement on Twitter. On Friday, users were invited to a "60 minute 'GOOP' meditation" in Twitter Spaces, where the only word allowed to be uttered was "goop."
It is unclear how many users joined the Space, but video recordings of the event showed speakers repeating and chanting "goop" over one another. One user reported over 100 people were listening in on the commotion.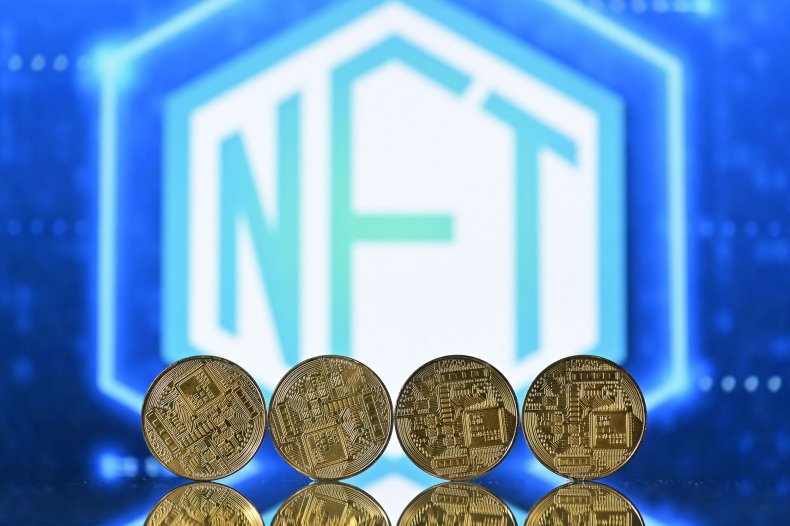 The event led to a number of "goop" memes, but also attracted some criticism from fellow NFT traders who said its absurdity will encourage "normies" not to take their community seriously.
NFTs have formed an increasingly popular digital marketplace of unique artworks over the past couple of years, all the while prompting criticism due to the prevalence of scams and their environmental impact.
The NFT craze has continued reaching great heights among luxury brands and celebrity buyers. Paltrow herself purchased a famed Bored Ape Yacht Club NFT in January.
In February, former first lady Melania Trump announced a collection of 10,000 NFTs celebrating her husband's tenure in the White House.
On April 19, Lamborghini's last Aventador LP 780-4 Ultimae Coupe vehicle will be auctioned off with an NFT created in collaboration with DJ Steve Aoki and Canadian artist Krista Kim.
This week, the U.K. Treasury asked the Royal Mint to create an NFT to be issued by the summer. "This decision shows the forward-looking approach we are determined to take towards cryptoassets in the UK," the department said in a tweet.
As Russia's invasion of Ukraine rages on, the Ukrainian government sought to mobilize funds for its defense through cryptocurrency.
Its latest project took the shape of a digital war museum where buyers can purchase NFT art chronicling the crisis. According to the gallery's website, all proceeds will go to the crypto-accounts of Ukraine's Ministry of Digital Transformation "to support army and civilians."
But the booming blockchain marketplace also comes with its risks. Last month, the U.S. Department of Justice announced two men were charged with conspiracy to commit wire fraud and conspiracy to commit money laundering after allegedly defrauding investors of an NFT collection called Frosties.
Upon purchasing the NFTs, investors were promised exclusive benefits like giveaways and early access to a video game the pair claimed to be developing. Nearly $1.1 million the duo received in sales were instead transferred to different cryptocurrency wallets.