GOP Arkansas Governor Comes Out Against Trump 2024 Run, Says It Would 'Hurt' Republicans
Arkansas GOP Governor Asa Hutchinson said Sunday that he would not support Donald Trump if the former president sought a second term in the White House in 2024, arguing that this would "hurt" Republicans.
Hutchinson, who easily won reelection in 2018, will not be able seek reelection in 2022 due to term limits in Arkansas. The Republican governor is one of a number of prominent GOP lawmakers to come out against Trump in the wake of the January 6 riot against the U.S. Capitol carried out by the then president's supporters.
During an interview with CNN on Sunday morning, Hutchinson said that Trump "will only define our party if we let him define our party."
"He has a loud megaphone, but we have to have many different voices. And, in my view, we can't let him define us for the future, because that would just further divide our country. And it would hurt our Republican Party," the GOP governor added.
Asked directly whether he would support Trump if the latter ran again in 2024, as has been suggested by some of the former president's close associates, Hutchinson said he would not.
"No, I wouldn't," he responded.
"I would not support him for reelection in 2024. He's going to have a voice, but—as former presidents do. But there's many voices in the party," the Arkansas governor continued. "And, again, he should not define our future. We have got to define it for ourself. And that has to be based upon the principles that really gave us the strength in America."
While Hutchinson and several other leading Republicans—such as Senate Minority Leader Mitch McConnell of Kentucky, Congresswoman Liz Cheney of Wyoming, and Senator Mitt Romney of Utah—have come out strongly in opposition to Trump, polls suggest they are out of step with the voters within their party.
A recent survey by Morning Consult showed that nearly 60 percent of GOP voters believe Trump should play a "major role" in the party going forward. The former president was also by far the most popular option for Republican voters thinking about 2024. While 54 percent of Republicans said they'd back Trump in the next presidential election, former Vice President Mike Pence came in a distant second with just 12 percent support.
Another recent poll carried out by CBS News/YouGov showed that 70 percent of Republicans would join or consider joining a new political party if Trump were to form one. Additionally, that survey showed that 71 percent of GOP voters considered Republican lawmakers backing the president's impeachment or Senate conviction as "disloyal."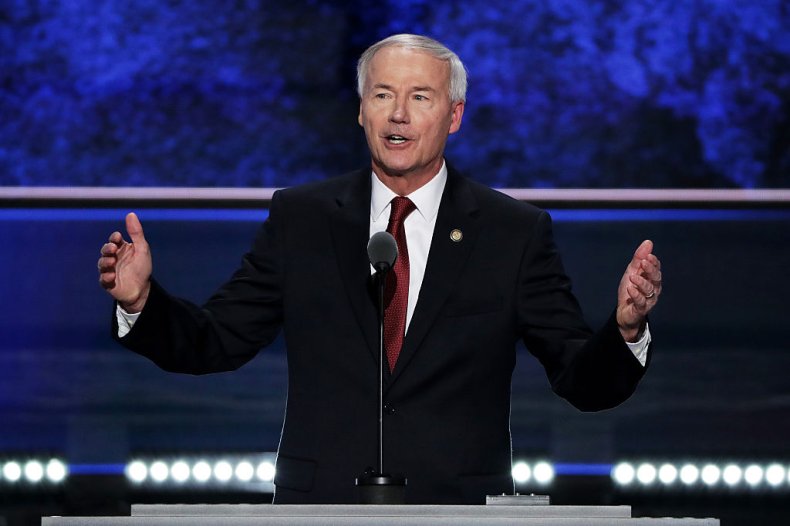 Speaking to CBS News in an interview broadcast on Sunday morning, Cindy McCain, the wife of the late Republican Senator John McCain of Arizona, warned that the GOP would "probably" split over Trump.
"I know something's going to happen. I know that much," Cindy McCain said. "Or our party's dead if we don't."
Newsweek reached out to Trump's office for comment, but did not receive a response.