GOP Massachusetts Gov. Says He's 'Dismayed' by Trump's 'Wildly Inappropriate' Actions, Calls for Smooth Transition of Power
GOP governor of Massachusetts, Charlie Baker, criticized President Donald Trump for refusing to accept Joe Biden as the president-elect on Tuesday, calling his actions "wildly inappropriate."
During a COVID-19 press briefing, Baker told reporters that the president's unsubstantiated claims of voter fraud and refusal to concede the race left him feeling "dismayed."
"I'm dismayed to hear the baseless claims from the president and his team and from many other elected Republican officials in Washington. I've been a Republican for 40 years.… But this latest move, to deploy the Department of Justice is so wildly inappropriate," he said.
Baker was referring to a recent authorization from Attorney General William Barr encouraging federal prosecutors to investigate allegations of voter fraud in the 2020 presidential election. The authorization prompted Director of the Election Crimes Branch Richard Pilger to resign.
Baker continued by stating that Trump's stalling an orderly transition of power was dangerous during the spread of a deadly pandemic.
"I can't think of a worse time to stall a transition than amid a deadly pandemic that the federal government continues to own primary responsibility for responding to," he said.
The Massachusetts governor said that if Trump had any legitimate reason to challenge the results of the election, then he should do so in a court of law, adding that "I'm aware of no legitimate claims of wrongdoing anywhere near the scale of what it would take to change this outcome."
"What this president is doing at this point in time is not in the best interest of this country. The administration needs to move forward and cooperate with the president-elect's transition team immediately," he said.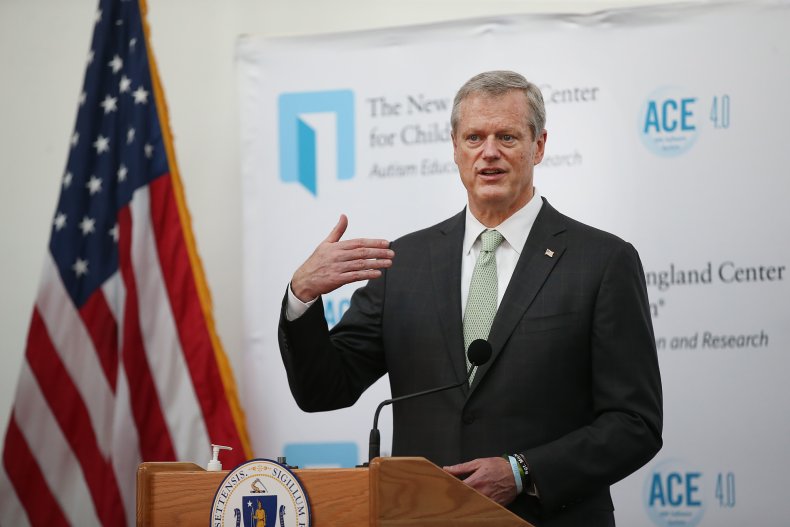 Baker is among a group of Republicans who have either denounced the president's refusal to concede, or offered congratulations to Biden and his running mate, Kamala Harris, on their election success.
But others have doubled down on their efforts to defend the president, creating a growing divide between the GOP and those who remain loyal to Trump.
Though there has been no substantial evidence of voter fraud or irregularities during the election, a number of top GOP officials—including South Carolina Senator Lindsey Graham and Senate Majority Leader Mitch McConnell—have defended Trump's claims to challenge Biden's victory.
"We're going to scrutinize the system. We're going to accept the results of court decisions and vote totals, but we're not stopping," said Graham.
On Tuesday, Biden called Trump's refusal to concede the race "an embarrassment" but assured Americans that it would not affect him from transitioning into the White House come January.
Newsweek reached out to the Trump campaign regarding allegations of voter fraud, but did not receive a response in time for publication.