GOP Senator: Trump Should've Turned Over 'All' Documents Before FBI Raid
Senator Roy Blunt, a Missouri Republican, said Sunday that former President Donald Trump should have turned over "all" the documents before the FBI searched his Mar-a-Lago home earlier this month.
During the senator's interview, host George Stephanopoulos of ABC News' This Week, repeatedly asked him whether Trump was right to take government documents to Mar-a-Lago from the White House when he left last January.
However, Blunt deflected the question a few times before responding, "I understand he turned over a lot of documents. He should have turned over all of them. I imagine he knows that very well now as well."
Later on during the interview, Blunt again said that the ex-president "should have turned the documents over," adding that classified documents should be dealt with carefully. "I've had access to documents like that for a long time. I'm incredibly careful."
The National Archives and Records Administration (NARA) last February questioned whether the presidential records turned over to the federal agency were complete or not. The Department of Justice (DOJ) later on was asked to investigate whether Trump unlawfully kept national security information.
Earlier this month, the FBI raided Trump's Mar-a-Lago residence after an approval from Attorney General Merrick Garland. FBI agents were able to recover alleged top secret and sensitive compartmentalized information.
On Sunday, the Republican senator also questioned the timing of the FBI search with just a little over two months until the midterms.
"What I wonder about is why this could go on for almost two years and less than 100 days before the election, suddenly, we're talking about this rather than the economy or inflation or even the student loan program," Blunt said.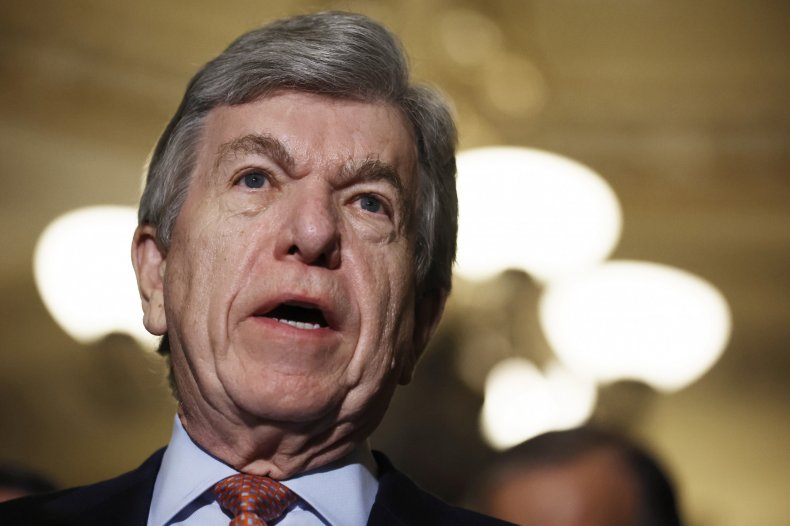 The documents recovered from Mar-a-Lago reportedly contained materials related to nuclear weapons and "highly classified programs," with some legal experts saying that Trump might have violated the Espionage Act by keeping those documents. Violators of this law could face up to 10 years in prison, a fine, or both.
However, Trump's office argued that the ex-president had a "standing order" to declassify documents with sensitive information so he can take it to his house. Former DOJ official, Mary McCord, said that he didn't have the authority to declassify information after leaving office, according to Reuters.
Other Republicans defended Trump and justified his decision to keep classified documents in his Florida house, with Representative Mike Turner of Ohio saying last week that the ex-president allegedly held on to those documents to write his memoir. Meanwhile, Republican Senator Ron Johnson of Wisconsin called Mar-a-Lago a "pretty safe place" to keep documents with sensitive information.
A Morning Consult/Politico poll carried out two days after the FBI's raid showed Trump had the highest level of Republican support since his loss in the 2020 presidential election, with 58 percent of GOP voters stating that they would back the former president if he ran again for presidency in 2024. Nearly 70 percent of the Republicans polled said they believed the search was mainly conducted to damage Trump's political career.
Newsweek reached out to Trump's office for comment.