Grammys 2023: Ben Affleck's Bored, Beyoncé Makes History, More BTS Moments
The 65th Annual Grammy Awards kicked off on Sunday, February 5, 2023, at the Crypto.com Arena in Los Angeles, California.
It was broadcast live from 8:00-11:30 p.m. ET and 5:00-8:30 p.m. PT. The awards show aired on the CBS Television Network and was available to stream live and on demand on Paramount+.
Former Daily Show host Trevor Noah, who left the show in December, hosted the Grammys for a third time.
Dave Chappelle took heat for his Grammy win, while Paramount+ subscribers blasted the streaming service after many were left unable to watch the ceremony.
Meanwhile, Ben Affleck and Lizzo went viral.
And Beyoncé is now the most decorated artist in Grammy history.
The live updates for this blog have ended.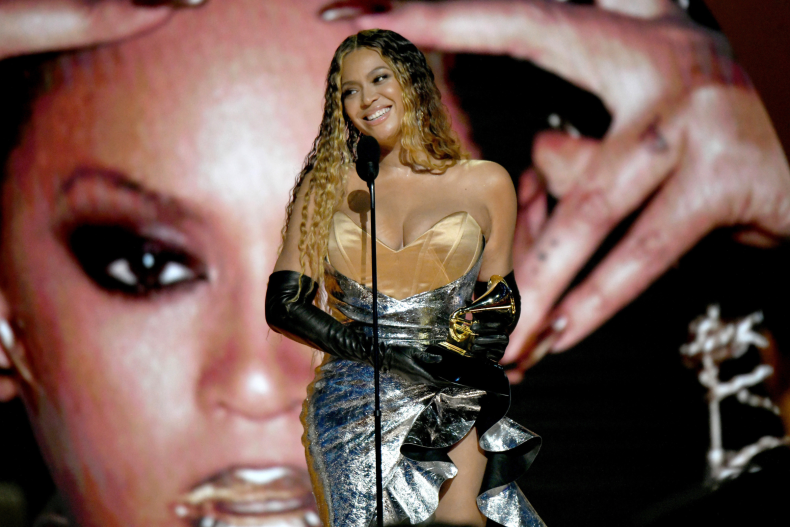 Lizzo, Harry Styles Take Home Coveted Awards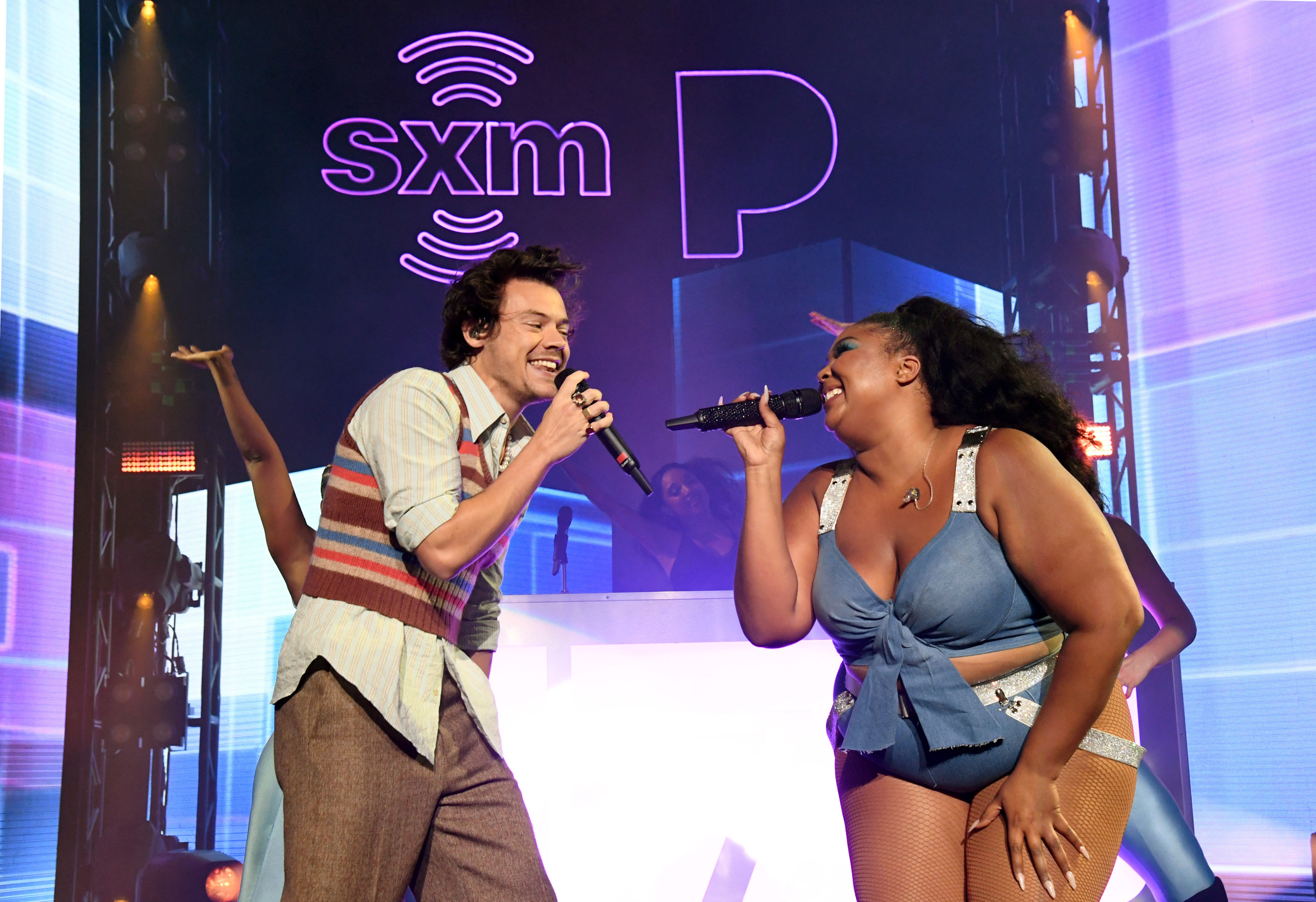 Lizzo won Record of the Year for her hit tune "About Damn Time." In her acceptance speech, she dedicated the win to Prince.
"When we lost Prince, I decided to dedicate my life to creating positive music," she said. "I'd like to believe not only can people do good, but that we just are good. We are good inherently. And anybody at home who feels misunderstood or on the outside looking in like I did, just stay true to yourself. I promise you you'll attract people who believe in you and support you."
She gave Beyoncé a shoutout too and admitted she once skipped school to see perform.
As for Styles, he took home Album of the Year for Harry's House, beating out Beyoncé.
"This is really, really kind. I'm so so grateful," he said, before referring to other fellow nominees. "I've been so, so inspired by every artist in this category with me at a lot of different times in my life. I listen to everyone in this category when I'm alone."
Grammys Honor Late Dancer Stephen "tWitch" Boss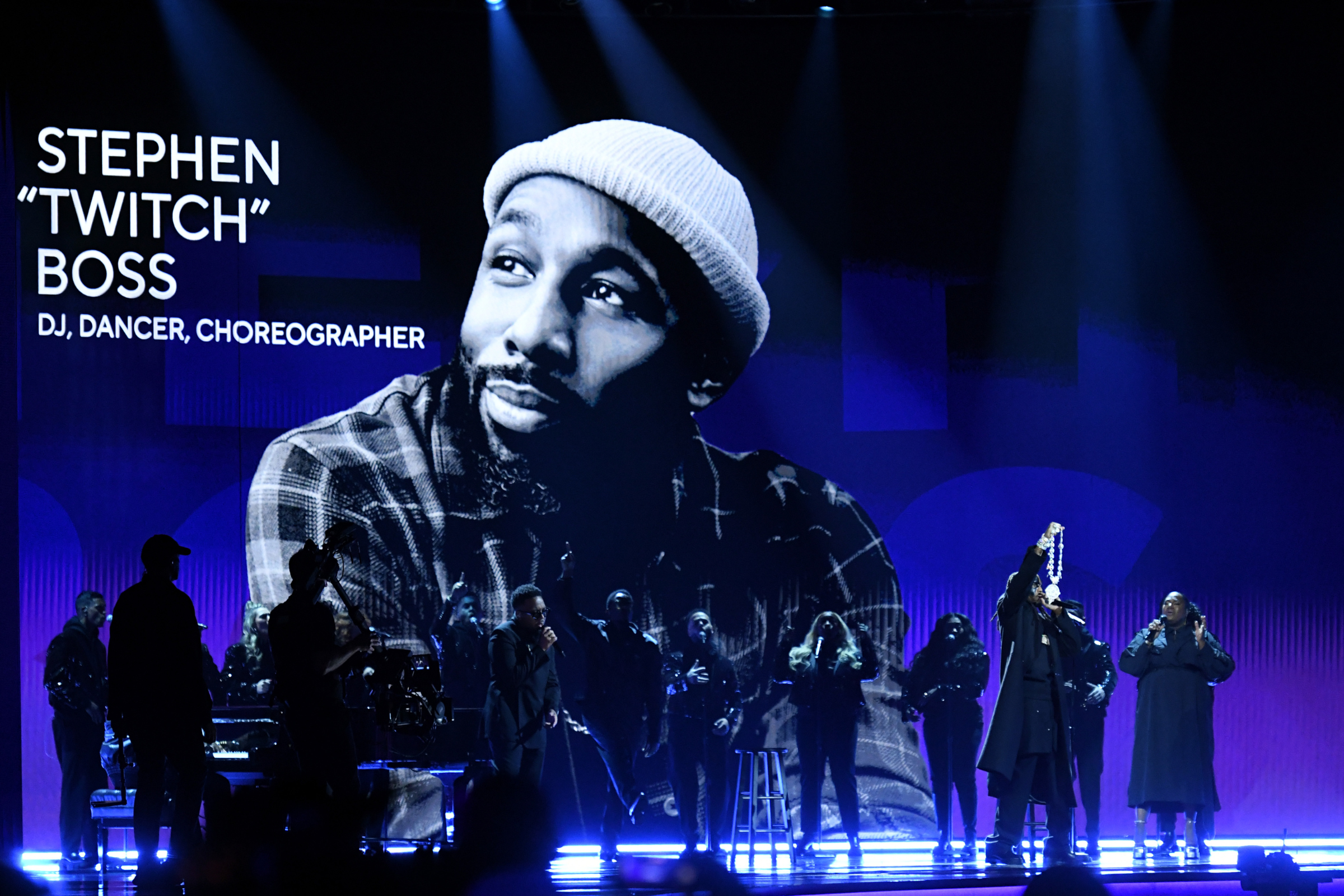 Stephen "tWitch" Boss was among the artists honored in this year's In Memoriam segment.
The former Ellen DeGeneres Show DJ died by suicide on December 13, the Los Angeles County Medical Examiner-Coroner confirmed to Newsweek at the time.
Actor and producer Kalen Allen posted a screenshot of the tribute via Twitter.
"I miss you friend," he wrote.
Quavo Holds Takeoff's Chain in Tribute to Nephew After Rapper's Death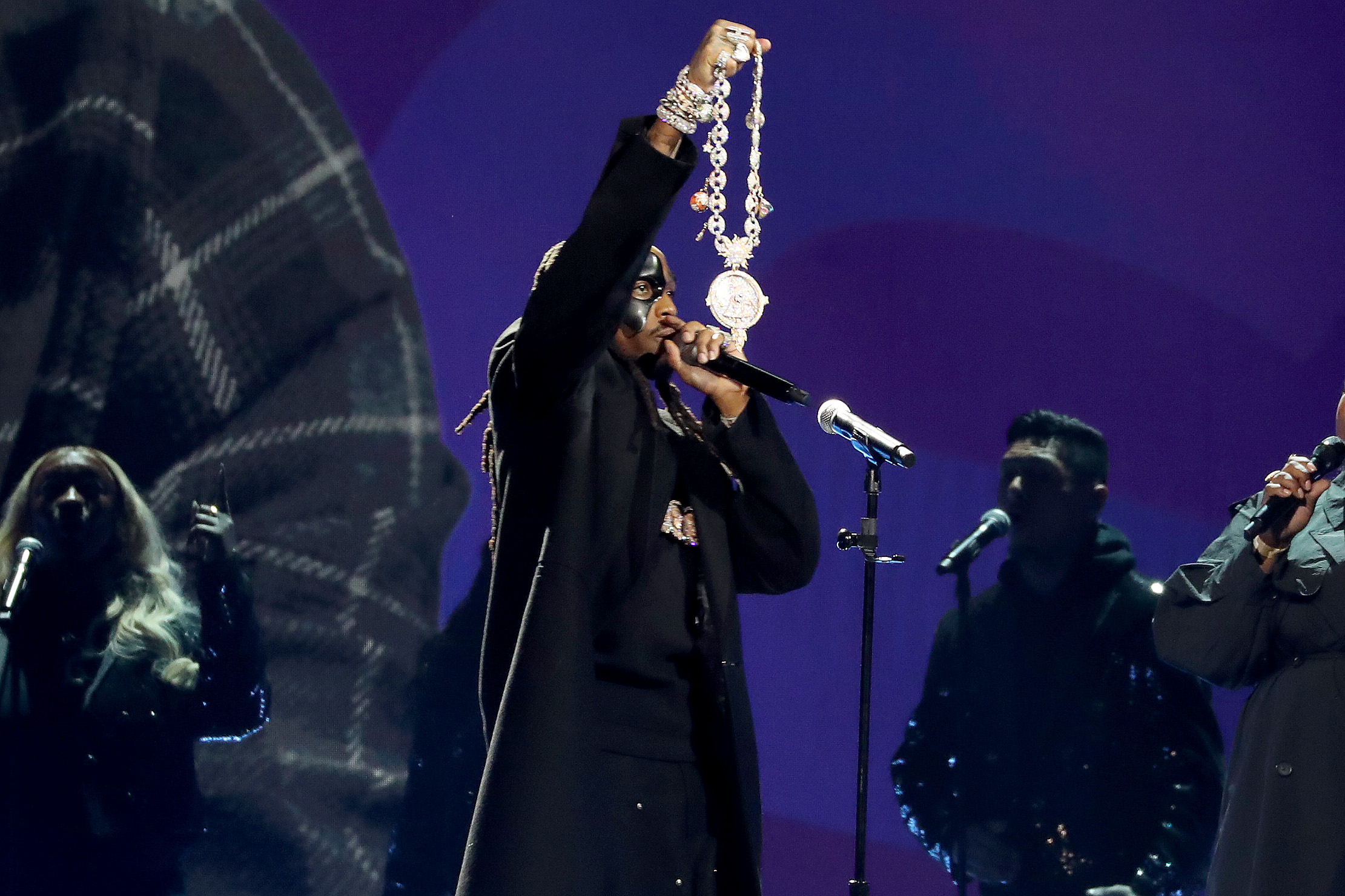 Quavo paid tribute to his nephew and fellow Migos rapper Takeoff at the Grammys on Sunday. He performed his latest song "Without You," which he released in January in honor of Takeoff, with the Maverick City Music choir.
"Tears rollin' down my eyes, can't tell you how many times I cried," he sang in the song. "Things ain't the same without you."
"I wish I had a time machine, just so you can take a ride with me," the lyrics continued.
As the choir chimed in, Quavo held up Takeoff's chain.
Beyoncé, Kim Petras Make Grammys History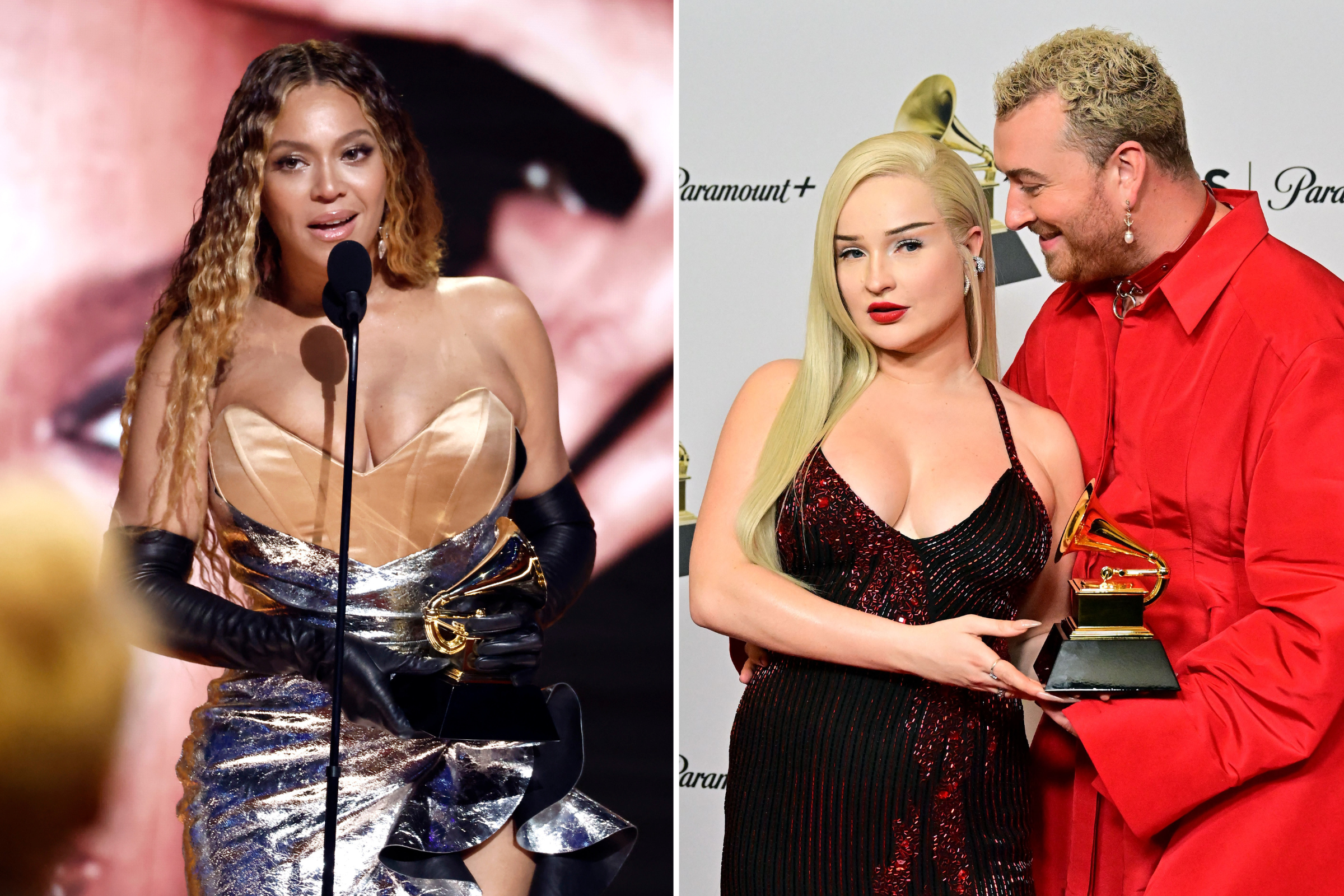 Kim Petras, a transgender woman, won the Grammy for Best Pop Duo/Group Performance alongside Sam Smith.
"Sam graciously wanted me to accept this award because I'm the first transgender woman to win this award," she told the crowd, which prompted applause. "Sam, you are a true angel and hero in my life. I love you."
Meanwhile, Beyoncé won her 32nd Grammy, beating Georg Solti's record for the most overall wins in Grammys history.
Lizzo's Reaction to Beyoncé at the Grammys Is All of Us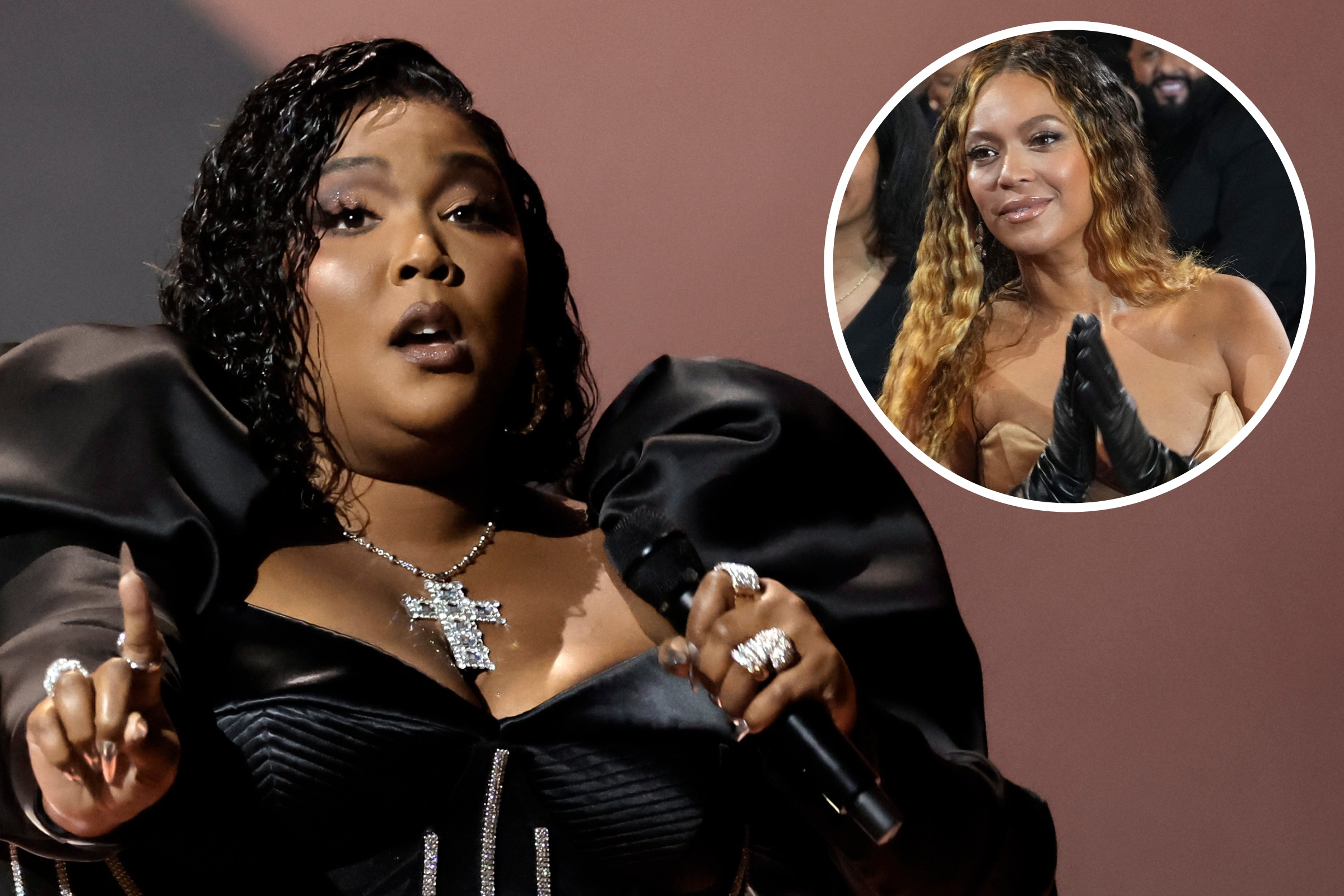 Lizzo had the purest reaction to learning Beyoncé was "in the room" at the 2023 Grammys. The "Juice" songstress leapt out of her seat when host Trevor Noah mentioned she was in attendance.
"Lizzo turned around so quick when Trevor Noah said Beyoncé was in the building," blogger KenBarbie laughed while sharing a clip of the hilarious moment.
Dave Chappelle Slammed After Winning Grammy for Controversial Netflix Special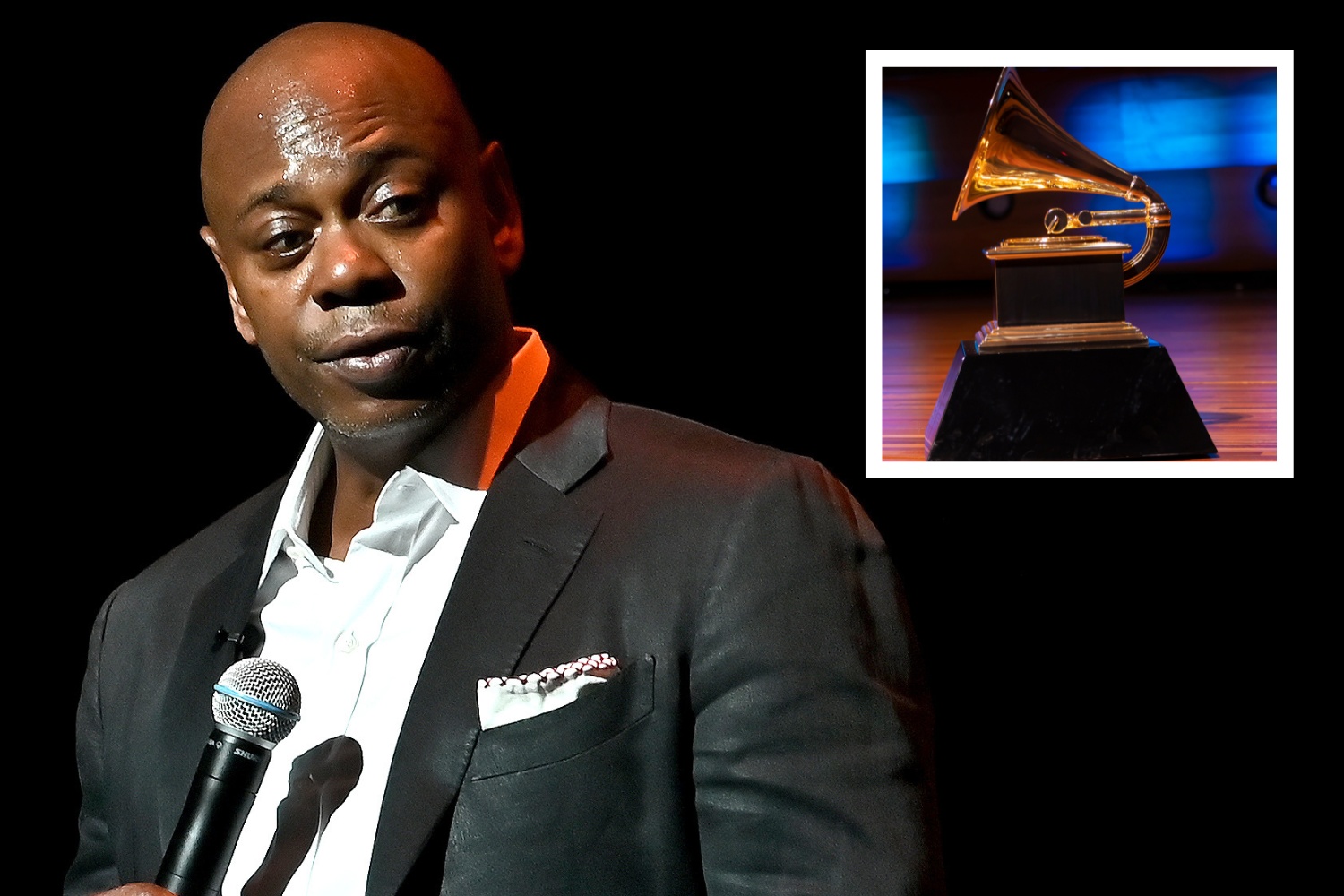 Dave Chappelle is receiving backlash online for winning Best Comedy Album at the Grammys for The Closer, which drew criticism for his jokes about the transgender community.
In the Netflix special, he said, "Gender is a fact. Every human being in this room, every human being on Earth, had to pass through the legs of a woman to be on Earth. That is a fact."
On Sunday, Chappelle beat out other fellow nominees including: Louis C.K. (Sorry), Jim Gaffigan (Comedy Monster), Randy Rainbow (A Little Brains, A Little Talent) and Patton Oswalt (We All Scream).
NPR's TV critic and media analyst Eric Deggans tweeted, "Wow. Grammys really don't care; one year after giving an award to admitted harasser Louis C.K., they gave one to Dave Chappelle's homophobic and transphobic Netflix special. Sigh."
Someone else, meanwhile, said Chappelle is "drunk uncle at Thanksgiving level stuff. Somebody, anybody, must have produced a funnier standup special last year."
Jennifer Lopez, Ben Affleck Hug Bad Bunny Backstage at the Grammys
Jennifer Lopez and husband Ben Affleck had a behind-the-scenes moment with Bad Bunny—whose real name is Benito Antonio Martínez Ocasio—during their Grammys debut. As the A-listers walked by the ceremony's opening act, they acknowledged each other with a hug and a handshake respectively.
The Recording Academy/Grammys official YouTube account shared the video, which a couple users dubbed "iconic" in the comments.
Shania Twain Wears 'Cruella de Vil' Ensemble to Grammys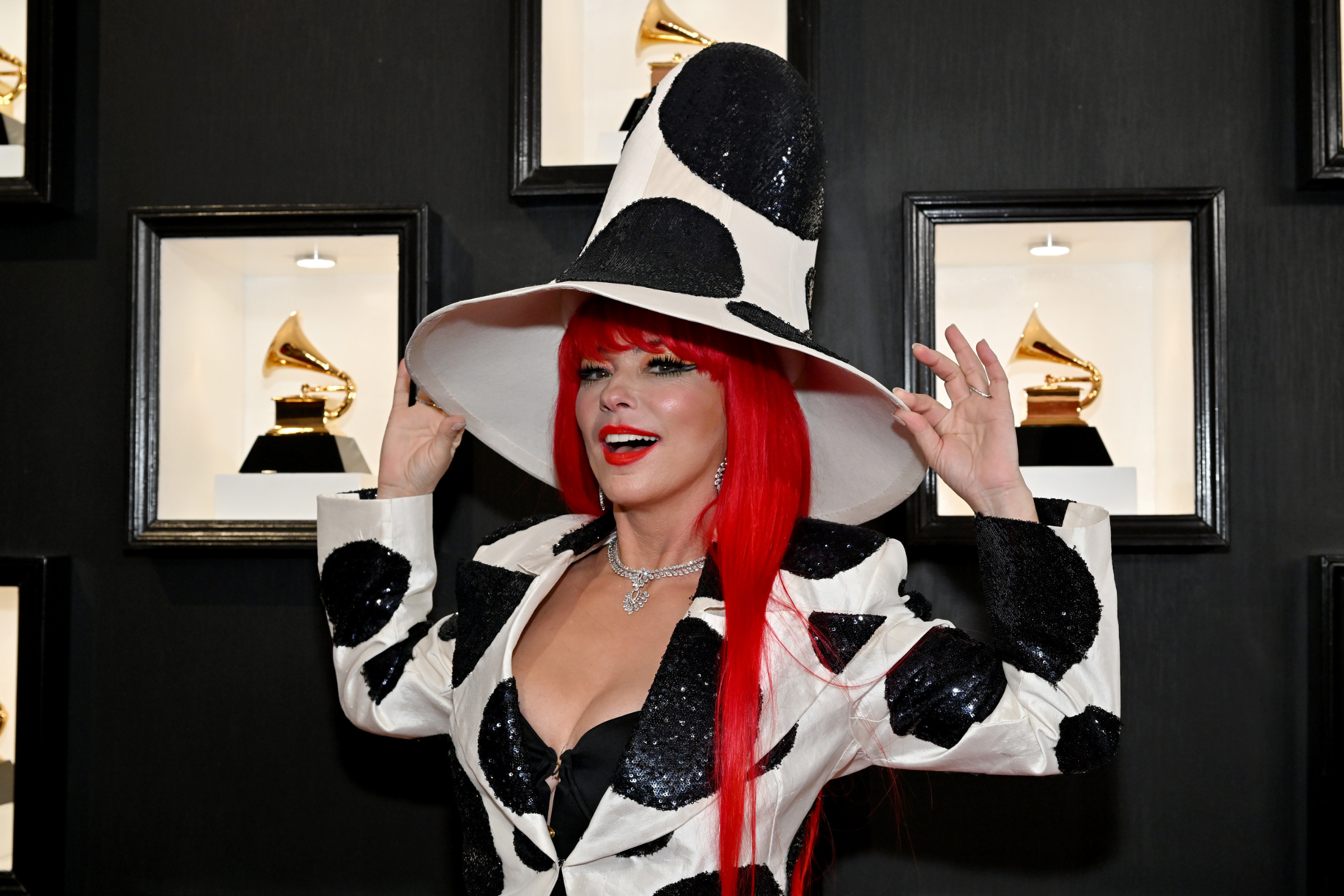 Shania Twain turned heads on the 2023 Grammys red carpet with wearing a black and white polka dot outfit with fiery red hair. The suit—designed by Harris Reed—featured flared pants and an oversized hat.
The "You're Still the One" singer, who is presenting an award at this year's ceremony, revealed why she opted for spicy long locks.
"It was black and white so I needed to have a little splash of color," the 57-year-old told E!'s Bobby Bones.
Lizzo's Red Carpet Grammys Look Divides Fans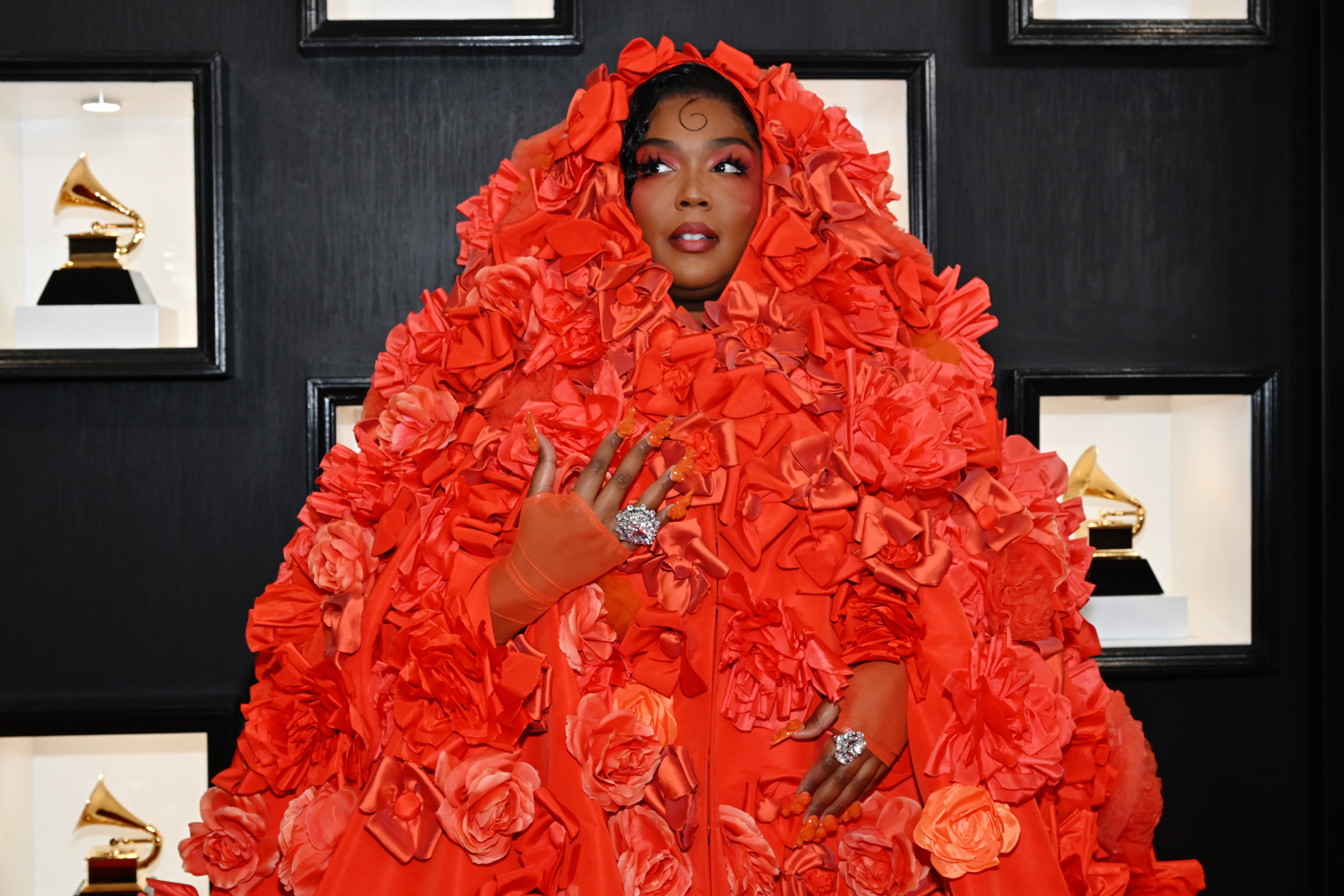 Lizzo rocked an orange Dolce and Gabbana ensemble complete with a cape on the Grammys red carpet. While many loved her look, others, however, were less than impressed.
"Why is she dressed as a blood clot?" one user asked on Twitter.
The "About Damn Time" singer is nominated for five Grammys this year including: Record of the Year, Album of the Year, Song of the Year, Best Pop Solo Performance and Best Pop Vocal Album.
Country Music Star Ashley McBryde Curses During Speech After Grammys Win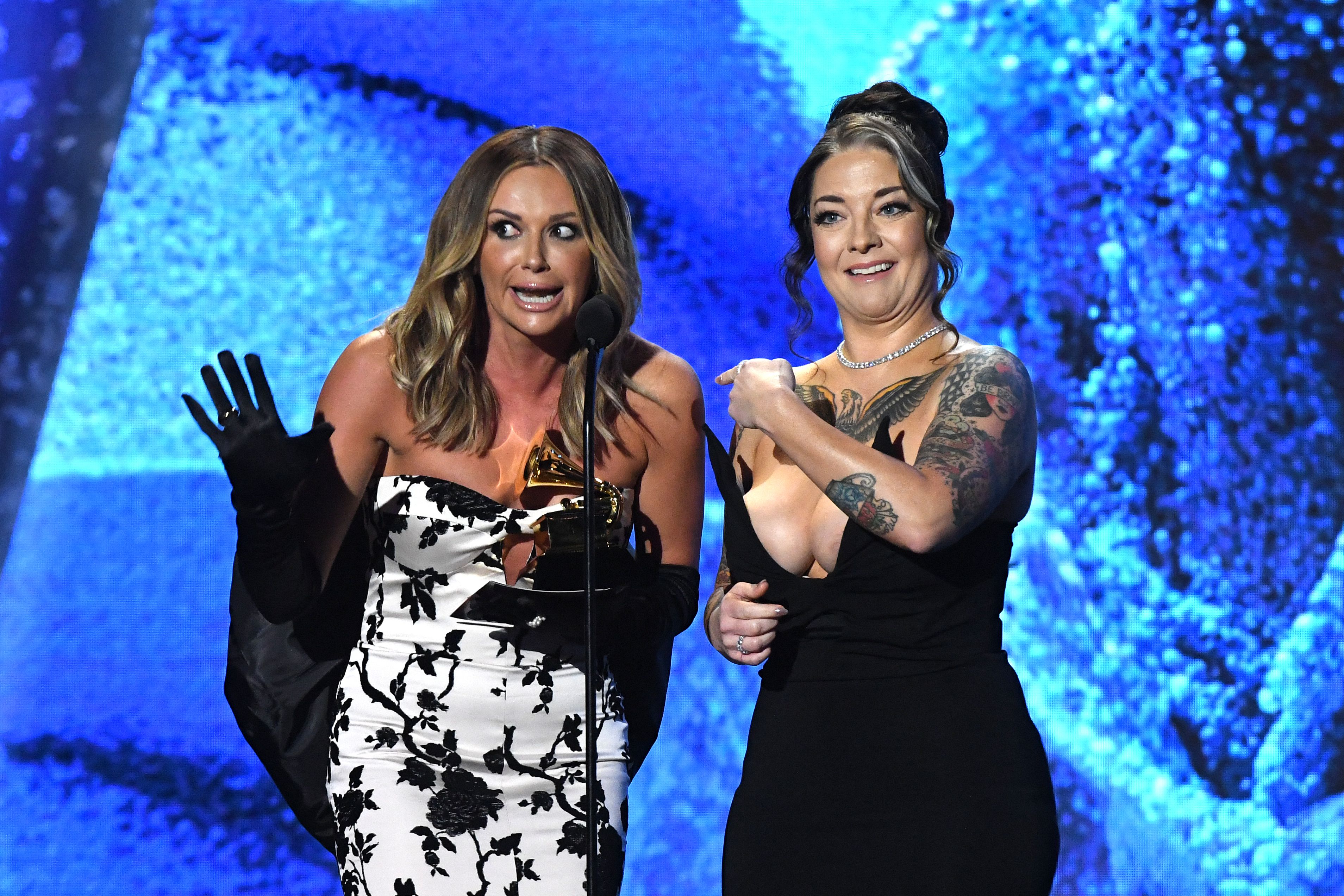 Country singer Ashley McBryde cursed in excitement after winning the Grammy for Best Country Duo/Group Performance alongside Carly Pearce.
The pair accepted their trophy for their hit "Never Wanted To Be That Girl" at the Premiere Ceremony on Sunday, which took place ahead of the main show.
"I did not expect this," Pearce told the audience. "Oh my God. I'm out of breath. Oh my goodness. I've known Ashley for a long time, and I just wanted to sing a song with her and we wrote this song and it has just transcended so many of my wildest dreams... This was my first nomination so I was not expecting this!"
In response, McBryde said, "It's Carly's first nomination, it was my first number one at country radio, and we've performed this song so many times on stage together. It's been so nice for our friendship. We did it together. Thank you, thank you."
"We won a Grammy!" Pearce added, to which McBryde replied, "Holy s***!"
Viola Davis Achieves EGOT With Best Audio Book Win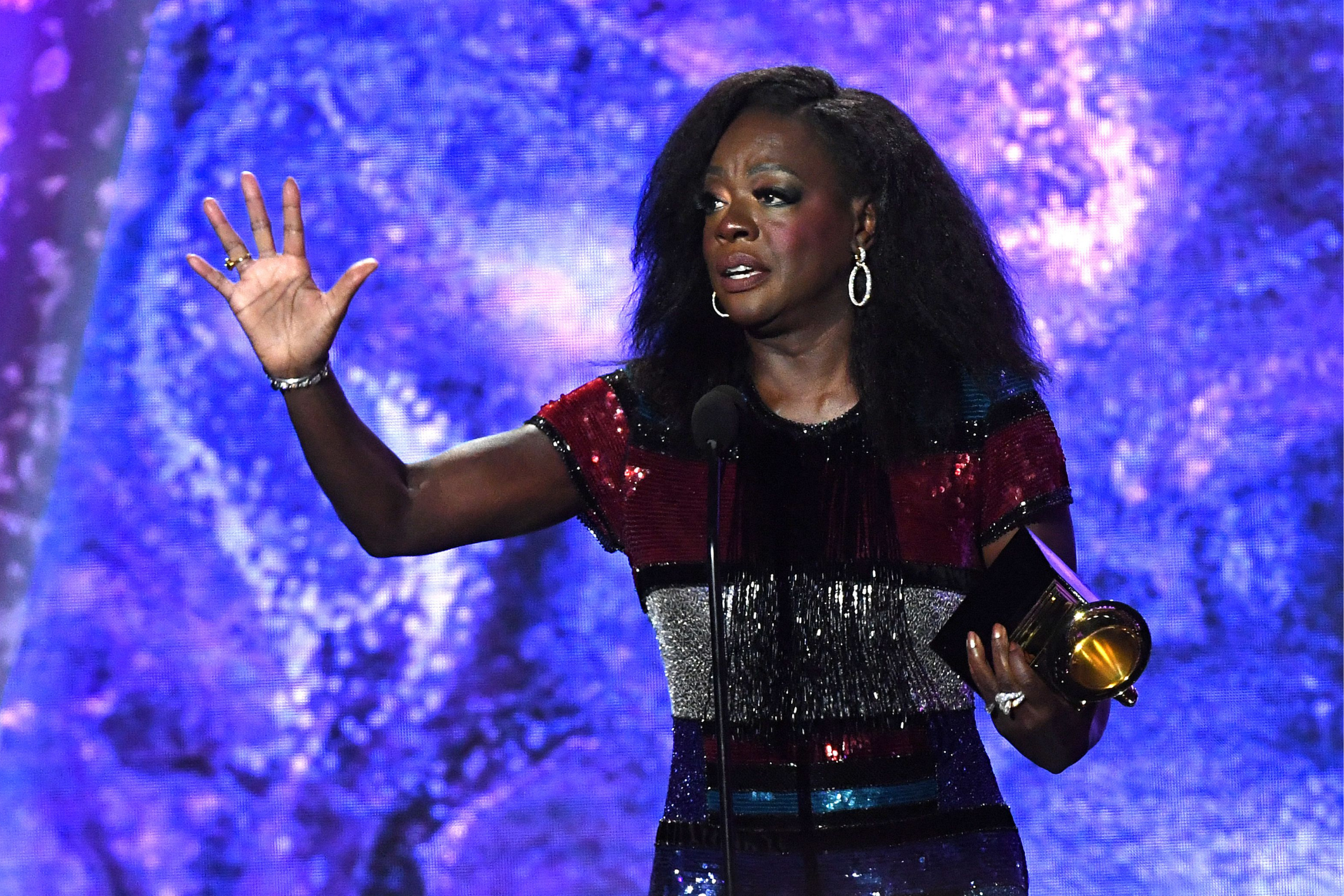 Viola Davis earned EGOT status on Sunday—becoming the third Black woman in history to achieve the honor.
The actress took home her first Grammy award for Best Audiobook, Narration and Storytelling Recording for her memoir, Finding Me.
"Oh my God. I wrote this book to honor the 6-year-old Viola, to honor her, to honor her life, her joy, her trauma, her everything," Davis—who has an Oscar, two Tony Awards and an Emmy—said.
During an appearance on Jimmy Kimmel Live! last month, The Help star admitted she really wanted to win.
"I have to tell you—the Grammy thing... I'm a serious actor. I am," she said during the show. "I went to Juilliard [School of the Performing Arts], I feel it's about the work. [But] it's like my niece Annabella who had a meltdown at Circus Circus [Las Vegas] when she was 6 years old, snot dripping and crying, and all she was saying was, 'I wanna win! I wanna win!' In my brain with the Grammy, I'm like, 'I wanna win! I wanna win!'"
Following the news, Taylor Swift gave Davis a shout out. "EGOT BABYYYYYYY," she tweeted alongside a slew of pink heart emojis.
Davis is the fourth Black person alongside John Legend, Whoopi Goldberg and Jennifer Hudson to complete the EGOT.
Grammys 2021, 2022 Were Postponed Amid COVID-19 Pandemic
In 2021 and 2022, the Grammys were postponed due to concerns over the spread of COVID-19.
The 63rd annual Grammy Awards was originally scheduled for January 31, 2021 in Los Angeles, but was moved to March 14, 2021. At the time, coronavirus cases spiked and vaccinations were not yet widely available.
Harvey Mason Jr., the Recording Academy's interim chief executive, said in a statement: "The deteriorating COVID situation in Los Angeles, where hospital services have been overwhelmed [and] ICUs have reached capacity, and new guidance from state and local governments have all led us to conclude that postponing our show was the right thing to do."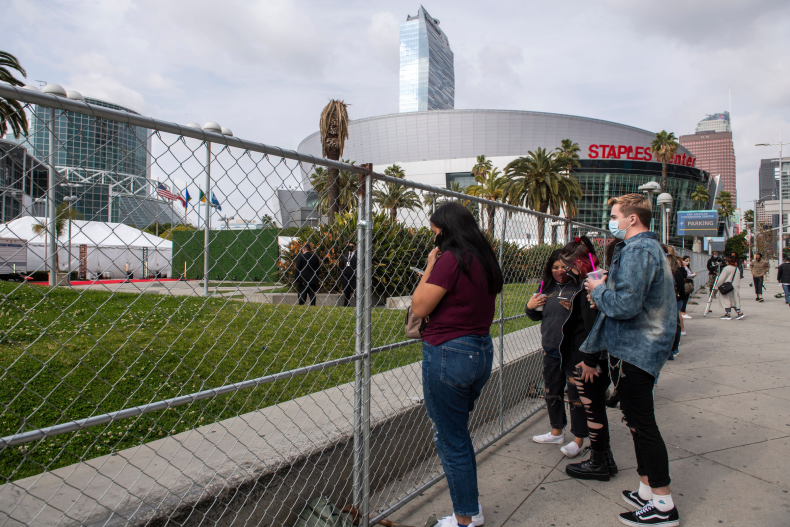 He continued, "Nothing is more important than the health and safety of those in our music community and the hundreds of people who work tirelessly on producing the show."
As for the 64th annual Grammy Awards, they too were rescheduled as the Omicron variant surged. Instead of taking place on January 31, 2022, they were held on April 3, 2022.
"The health and safety of those in our music community, the live audience and the hundreds of people who work tirelessly to produce our show remains our top priority," the academy and CBS said in a joint statement.
How to Watch the Grammys 2023 Broadcast and Red Carpet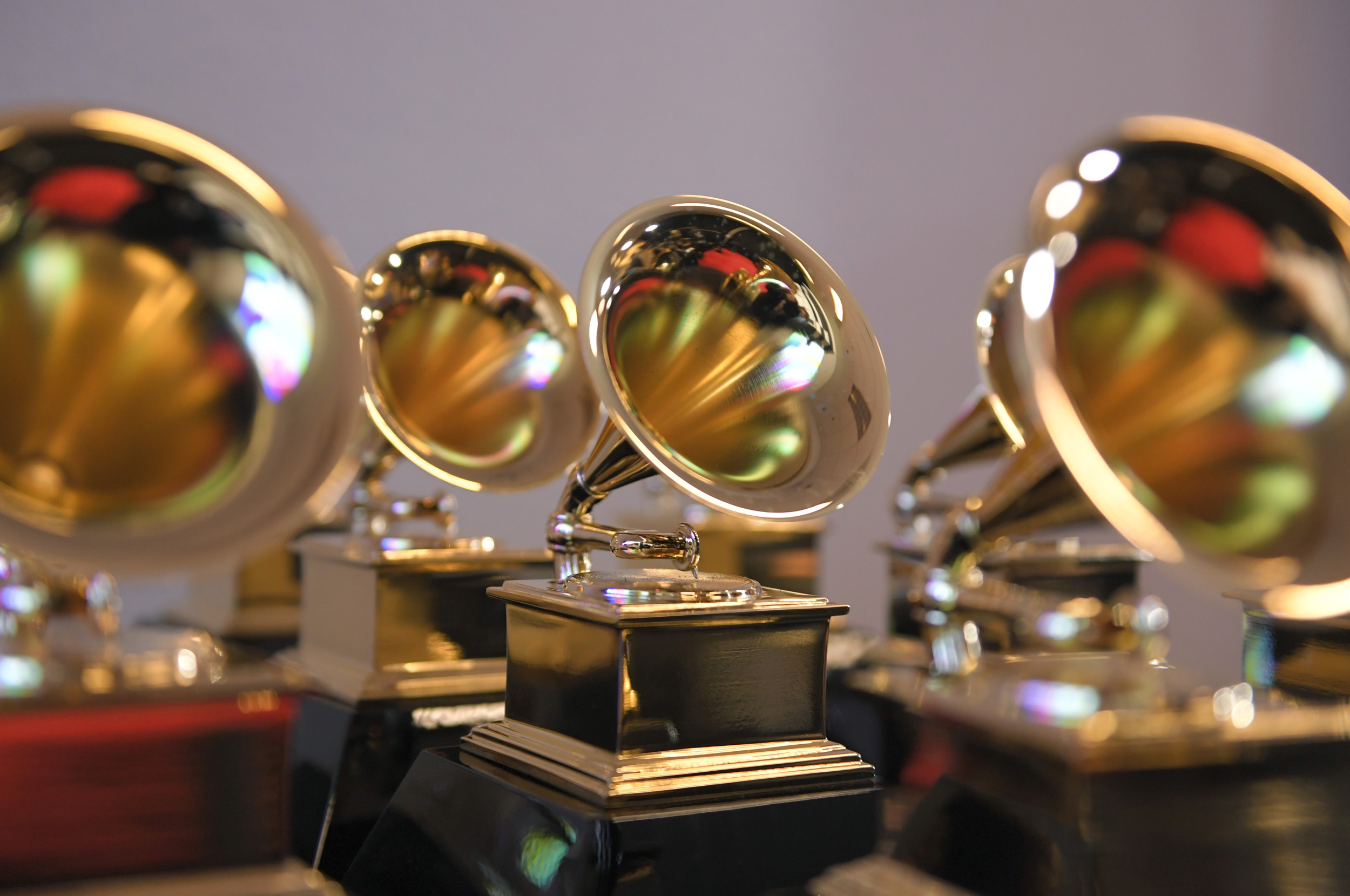 The Grammys—which air Sunday, February 5, 2023, at 8 p.m. ET/5 p.m. PT—can be viewed on the CBS Television Network and streamed live and on demand on Paramount+.
Prior to the telecast, the Grammy Awards Premiere Ceremony will be broadcast live from the Microsoft Theater at 3:30 p.m. ET/12:30 p.m. PT and will be streamed live on live.GRAMMY.com.