Green Berets vs ISIS in Niger: It Turns Out U.S. Has Been Involved in Multiple Firefights in African Country
Green Berets were involved in another firefight with militants in Niger just two months after the ISIS ambush that killed four special forces soldiers and wounded two others in the West African country in October 2017.
The New York Times reported that U.S. special forces killed 11 ISIS fighters—two of whom were wearing suicide vests—in a December 6 clash. The battle began when American and Nigerien troops "came under fire from a formation of violent extremists," according to Samantha Reho, a spokeswoman for the U.S. African Command. There were no American or Nigerien casualties.
Reho explained that U.S. forces did not initiate the firefight, and that "no aspect of this mission focused on pursuing enemy militants."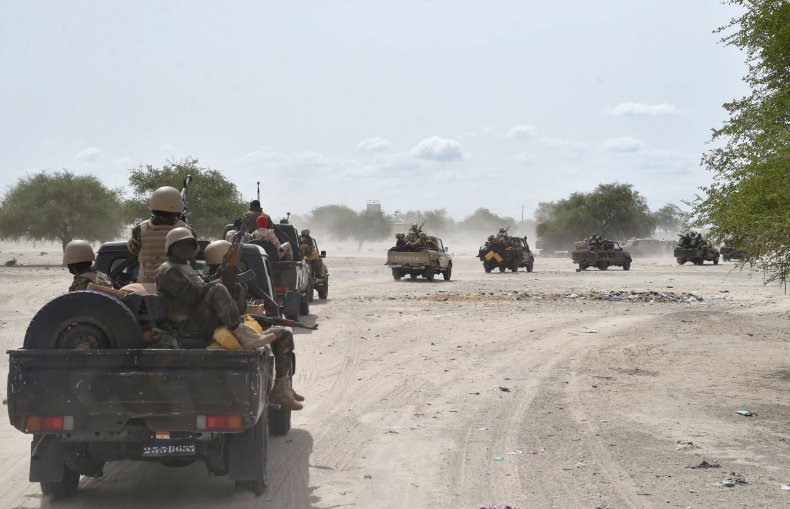 However, the Times quoted a military official, speaking on the condition of anonymity, who claimed that the mission was designed to clear an area of militants so that a new Nigerien base could be built there.
Pentagon spokeswoman Maj. Sheryll Klinkel told CNN that the attackers were members of ISIS-West Africa, which is not the same ISIS affiliate that executed the October 6 ambush. The December attack also happened in a different area of the country, Klinkel said.
This is the first time that the Pentagon has acknowledged the battle, despite pressure over U.S. involvement in West Africa since the October ambush.
Gen. Thomas Waldhauser, who is the head of Africa Command, did not mention the December clash when testifying to Congress on March 6, although a senior House Republican told the Times that lawmakers had been made aware of the December battle soon after it happened.
Brig. Gen. Donald Bolduc, former commander of U.S. Special Operations in Africa, said there were around 10 attacks on American troops in Niger and elsewhere in West Africa from 2015 to 2017, the Times reported. There were no U.S. casualties in any of these instances, he said, but some enemy forces were killed.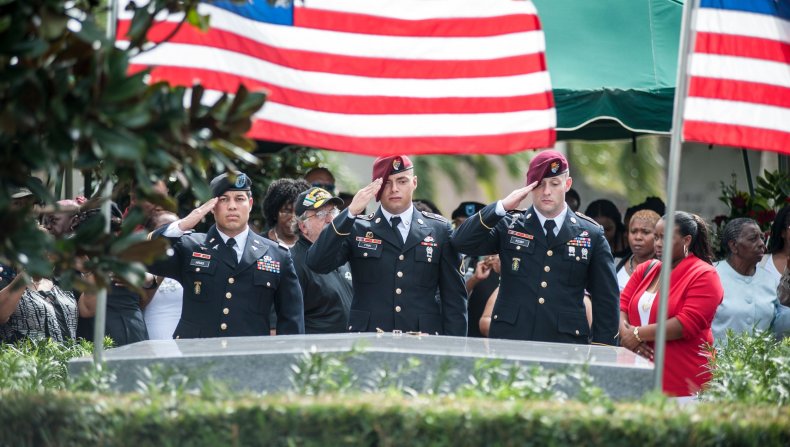 The four men who were killed in October were Staff Sgt. Bryan C. Black, Staff Sgt. Dustin M. Wright, Staff Sgt. Jeremiah W. Johnson and Sgt. La David Johnson. Footage from one soldier's headcam—released by the militant group that carried out the ambush—showed the American soldiers desperately attempting to break out of the ambush before being overrun.
An ongoing investigation into the October ambush is attempting to explain how the lightly-armed American-led force was ambushed by dozens of militants armed with heavy machine guns and rocket propelled grenades. The Times cited a draft of the investigation which suggests the Pentagon will scale back the number of ground missions involving U.S. forces. The report is currently under review by Secretary of Defense Jim Mattis.
There are around 800 U.S. soldiers deployed in Niger, where a major drone base is being built. The troops are mostly involved in training and advising local forces battling militant groups.