Gun Owners Are Voting Republican Now More Than Ever: Study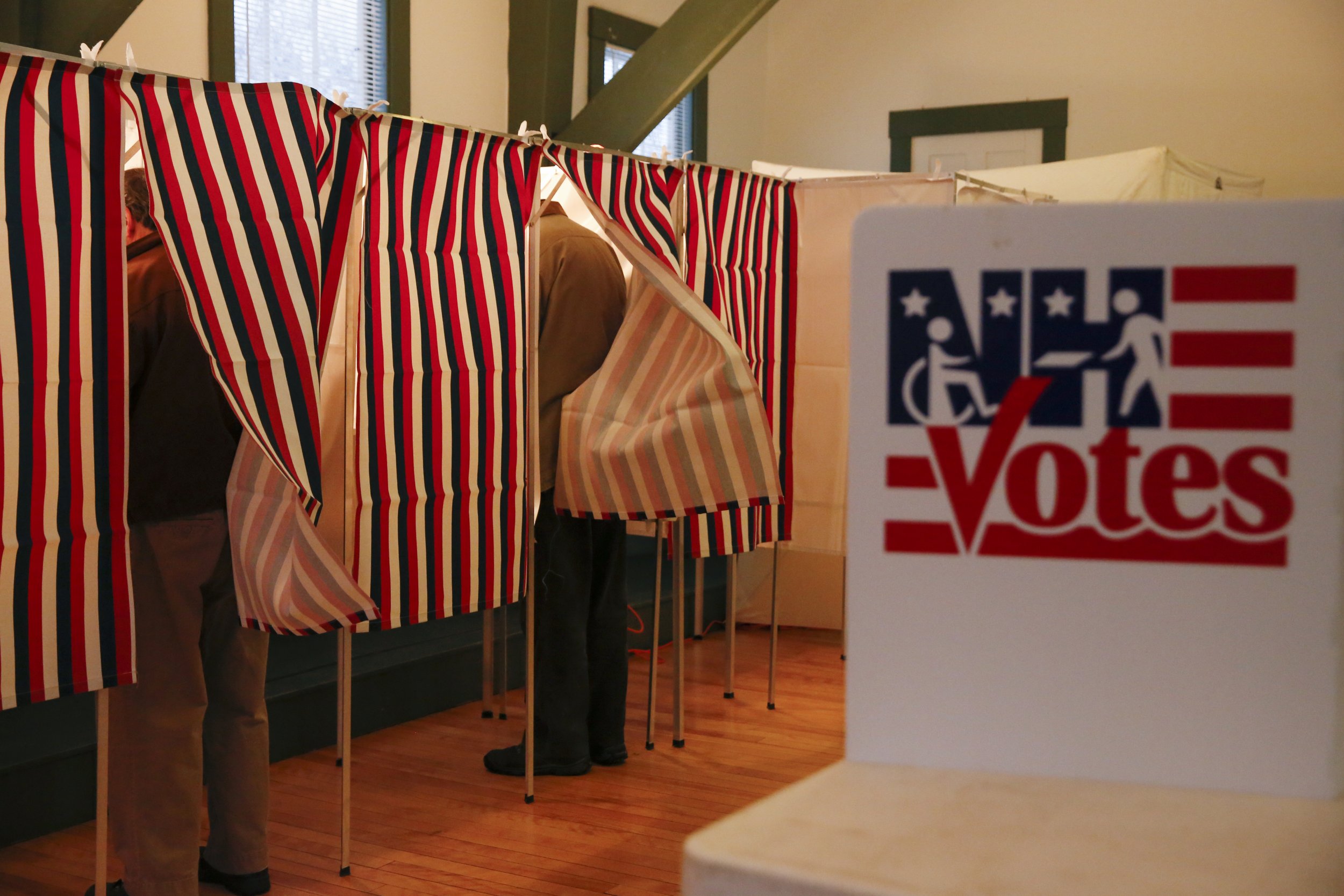 Owning a gun has increased the likelihood of voting for a Republican presidential candidate in elections over the past several decades, a new study has found, and the gap between gun owners' and non-gun-owners' voting preferences has expanded with elections in that time frame.
Related: Lawmakers could conceal guns almost everywhere, under new bill
The study, published this month in Social Science Quarterly, examined the connection between gun ownership and vote choice. Using information from the General Social Survey—which gathers data on American society to monitor and explain trends in attitudes and behaviors—every four years from 1972 to 2012, University of Kansas researchers found that gun owners and non-owners select candidates based in part on their commitment to firearms and exposure to gun culture. Since the Richard Nixon era of the 1970s, possessing a firearm has increased the likelihood of voting for Republican candidates, according to the data.
Don Haider-Markel, professor and chair of the Department of Political Science at the University of Kansas and one of four researchers on the study, tells Newsweek the single most important finding of the analysis is that gun owners are more likely to vote for a Republican presidential contender than non-owners. That tendency has increased over time.
In 1976, there was a 7.4 percent difference between gun owners and non-owners with regard to the likelihood of voting for a Republican presidential candidate. By the 2012 election between incumbent Barack Obama and Republican candidate Mitt Romney, that difference increased to 30.2 percent, the study found. It appears the gap increases with every election, the paper says.
The relationship held even when the researchers accounted for other particular predictors of voter influence, such as age, gender and income.
Gun homes (68.6 percent) and non-gun homes (56.7 percent) reached highs in support of Republican candidates in 1988 and then dropped to near historical lows in 1996 (gun: 47.9 percent; non-gun: 28.8 percent), according to the data. In only one election cycle—1996—did gun homes drop below 50 percent support.
The 1996 election also showed non-gun homes registered the lowest support to that point in the studied period at 28.8 percent. The rock-bottom year for non-gun homes was 2012, at 26 percent.
The two most recent presidential elections the researchers analyzed for the published paper—2008 and 2012—exhibited the largest divide between the groups' voting behaviors.
Haider-Markel notes that there were some election years when the trend appeared weaker, but it remained strong throughout the analysis. Take the 1976 election, for example, when there was a significant aversion to the Republican candidate. Democrat Jimmy Carter's win could largely be attributed to the Watergate scandal.
Although the 2016 election wasn't included in the paper, Haider-Markel says they've looked at data that show the same pattern predicting individual voting choices. The National Rifle Association endorsed candidate Donald Trump more than four months before the general election, earlier than its public support for the 2008 and 2012 GOP nominees.
Haider-Markel says researchers over time noticed distinct differences between gun owners and non-owners, not only in the way they think about the debate—say, as a public safety or rights issue—but also in their politics. This observation led the researchers to their analysis. The political debate about guns tends to focus on which Americans can legitimately purchase and own firearms and whether the availability of the objects influences crimes, specifically mass shootings. Advocates who support stronger gun laws often believe that widespread availability threatens public safety, leads to higher rates of accidental shootings and increases violent crime, homicide and suicides. Meanwhile, gun-rights supporters typically assert that ownership enables citizens to protect themselves against potential violence and boosts public safety.
"We contend that the gun debate reflects a far broader conflict concerning competing conceptions of identity and culture," the researchers say in the paper. Gun-safety supporters, they added, often are urban, Democrat, liberal, female and African-American, and view guns as symbols of power, inequality and hierarchy, while gun-rights supporters normally are rural, male, Republican and conservative, and perceive firearms as core American values of freedom, citizenship and virtue.
The study is one in a series the researchers have planned. They've already started to analyze data from congressional elections to gauge whether there are similar patterns as in the presidential races. They predict that the growing divide between gun owners and non-owners will likely continue and significantly impact electoral politics.
"It's not to say that couldn't decrease in the next election cycle, or if you had a Democratic candidate for president who was taking a different kind of position on guns, that couldn't change," Haider-Markel says. "But it just seems unlikely in the short term that's going to change."