Guns in America: NRA Boosts National Concealed Carry Reciprocity Push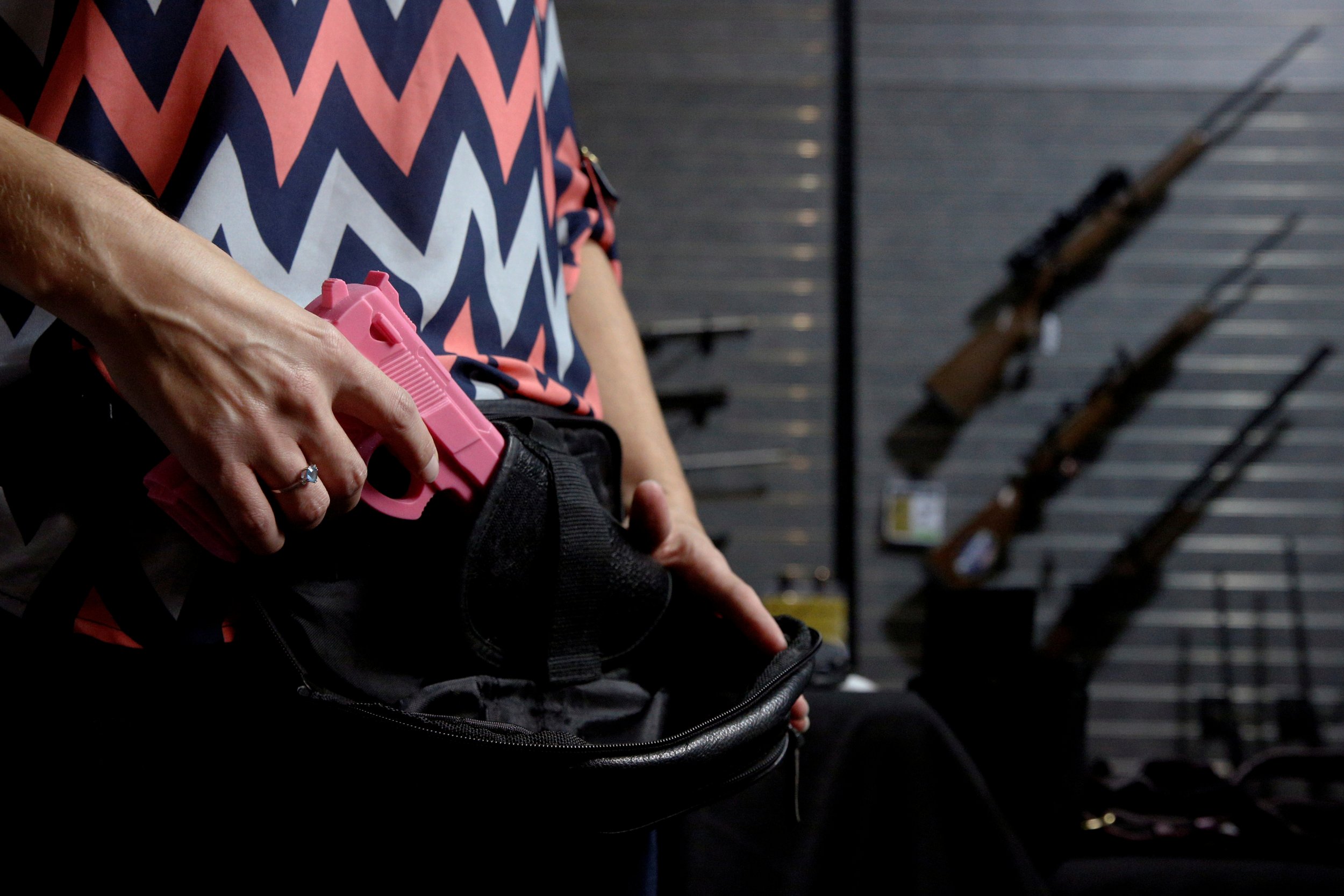 The National Rifle Association is intensifying its push for national concealed carry reciprocity—which President Donald Trump publicly has supported—as measures to allow residents to carry concealed weapons without permits pass through several state legislatures across the country.
National reciprocity has long been a priority for the NRA, which says the current system is confusing to law-abiding gun owners who travel with their firearms into states that don't recognize their concealed carry permits. All states and Washington, D.C., allow concealed carry in some form; a dozen states currently don't require a state government permit.
Related: Guns in America: What is national concealed carry reciprocity?
Some gun owners could face arrest for carrying firearms in 10 "less-free" states, the NRA chief lobbyist, Chris Cox, says in a new ad, referring to California, Connecticut, Hawaii, Illinois, Maryland, Massachusetts, New Jersey, New York, Oregon and Rhode Island.
"If 10 states made it a felony to read The New York Times, the media would run the story 24/7 until Congress fixed the assault on the First Amendment," Cox says in the 60-second ad, posted to the internet on Tuesday. "But when 10 states criminalize the Second Amendment, the media says nothing."
He adds, "When states can deny one constitutional freedom, they can criminalize the entire Bill of Rights."
Since the new Congress convened at the beginning of January, federal lawmakers in both the House and Senate have introduced bills pushing for national reciprocity. Lawmakers in previous congresses have introduced similar measures, but those failed to pass through committee.
Meanwhile, similar legislation to allow permitless carry (also known as constitutional carry) is now making its way through a number of state legislatures. The Texas House and Alabama Senate are two of the most recent legislatures this week to pass permitless carry measures that would eliminate the requirement to obtain a permit in order to lawfully carry.
Proponents of national reciprocity say it would make concealed carry permits more like driver's licenses, while critics argue it would enable the least restrictive requirements to apply to the entire country, thus undercutting the most stringent laws in some states. Everytown for Gun Safety, which former New York City Mayor Michael Bloomberg established in 2014 to counter the NRA, has vowed to fight national reciprocity, as well as pro-gun candidates in the 2018 midterm elections.
The president and the NRA appear to have a comfortable relationship. Just this week, the NRA announced that Trump will address its annual leadership forum on April 28, making him the first sitting president to do so since Ronald Reagan in 1983. Before the election, the NRA spent more than $30 million to bolster Trump's presidential campaign. After his win, NRA Executive Vice President Wayne LaPierre joined Trump to plan for the nomination of Judge Neil Gorsuch to the Supreme Court.