Woman Who Fought Off Gym Attacker Breaks Silence
A woman who successfully fought off an attacker in a gym at her apartment complex has spoken out after footage of the terrifying incident went viral.
Video captured by the gym's security cameras showed suspect Xavier Thomas-Jones, 25, attack Nashali Alma as she worked out alone at the complex in Tampa, Florida. He wrestled her to the ground where he was able to pin her down.
But Alma, who says she feared Thomas-Jones intended to rape her, fought back. And she has urged other women to "never stop fighting."
The 24-year-old, who enjoys weight-lifting, struggled vigorously and was able to escape the attacker's clutches. She punched him repeatedly and even managed to get him in a chokehold at one point, before dodging his attempts to grab her again by ducking behind gym equipment while simultaneously dialing 9-1-1.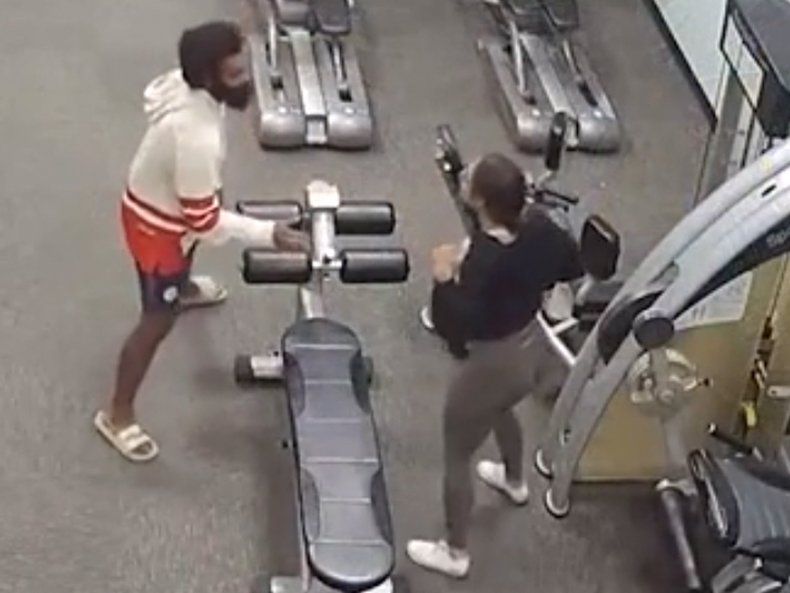 Alma yanked on the man's beard hair as she fought desperately to get away. The video shows how her attacker begins to tire, and after one final scuffle, Alma is able to flee to safety.
Alma has been hailed as a hero after the footage of her fierce fight to save herself on January 22 was released last week. And now, she has spoken out after a clip of the foiled attack went viral.
During an interview with NewsNation, she said: "At first, you know, I was just working out and I was kind of confused, I was like, 'What's going on?' So when he first approached me, I was like, 'Whoa! What the heck?' And afterwards, when I realized, he was—you know—there to attack me and try to rape me, that's when I knew it was about to go down."
Alma said that a moment or two before the attack, she had a sense that the man in the gym was watching her, which prompted her to turn to see him rushing at her. She had let him enter the gym having seen him there previously.
The bodybuilder said she and her mother had previously discussed how to react in dangerous situations. She explained: "My mom always told me to never give up, to never stop fighting. And I just kept that in my head the entire time I was fighting him. Because my mom raised a fighter, and I made sure that it would show."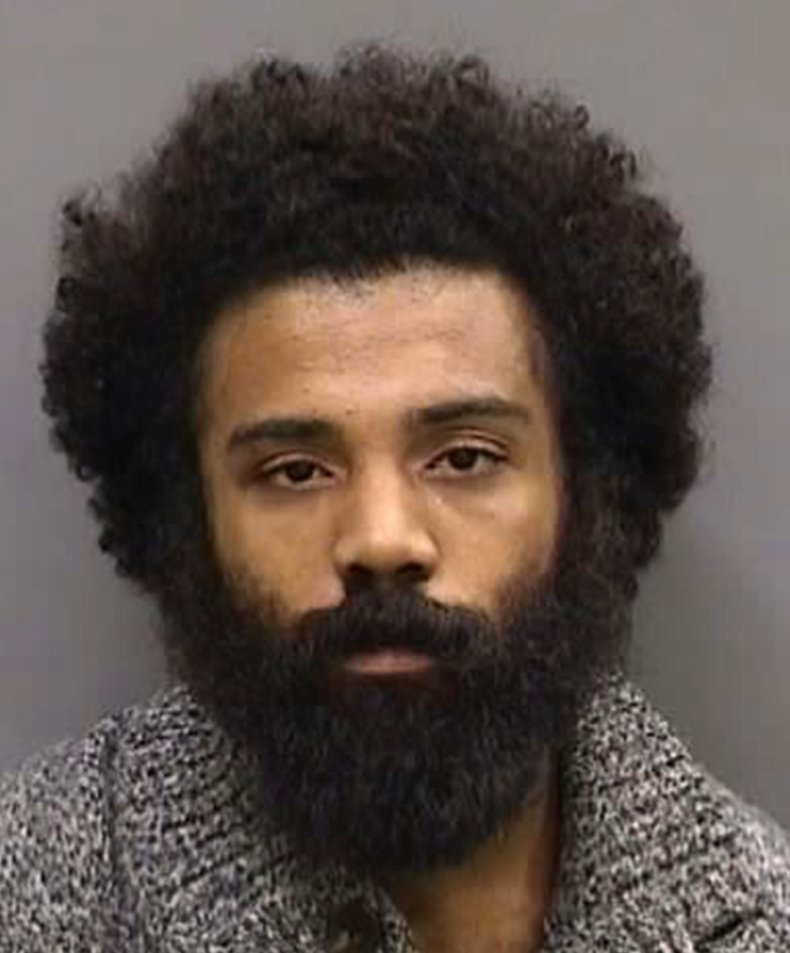 Alma's mother was distressed when she later saw the footage of how her daughter had narrowly avoided becoming a victim. "At first, she was very surprised and she was scared," Alma said. "But at the end of the day, she said, 'You are my baby child, and I'm glad you never gave up. And I'm glad that you are my daughter.'"
When asked what advice she wished to share with other women who may find themselves in a similar situation, she replied: "Keep fighting... If you're ever in this situation—like I've always said—never give up, never stop fighting. Keep pushing, keep fighting, because you are stronger than you think you are."
She noted that later—while going over the attack in her head afterward—she realized she could have called out, "Hey Siri, call 9-1-1," so her phone would have automatically called the police, leaving her hands free to fight. She told viewers that was an "important" fact to remember.
Police traced Thomas-Jones down and arrested him the next day—when he had already allegedly attempted to attack a second woman. A criminal affidavit, obtained by CBS Miami, alleged Thomas-Jones saw a woman on her balcony and watched her for a while before knocking on her door. When she answered, he pushed her inside, but was chased away by her fiancé who was home at the time.
Thomas-Jones faces charges of sexual battery, false imprisonment, and kidnapping, authorities said. He is reportedly being held in jail without bond.
Alma told NewsNation it was "insane" that he had tried to attack another woman so soon after he had targeted her.
Alma's story had previously been released in a video published online by the Hillsborough County Sherriff's Office (HCSO). Chillingly, she said her assailant didn't utter a single word to her at any point, not even during the attack, but instead, he silently focused on trying to subdue her.
She said: "When it was happening, I actually had no fear. I'm a bodybuilder, and I'm actually pretty strong! So in my mind, he was kind of equal to me... So in my mind, I knew I was stronger than him, and I knew I could fight back." She said it felt "amazing" the next day when she learned Thomas-Jones had been arrested "because no other person should have to go through a situation like this."
Sheriff Chad Chronister said: "I was overwhelmed with emotion at how proud I was... [at] how hard she fought and the strength she had. I'm grateful that she came forward. I know that her story is going to be an inspiration to other women."
It is not the first time that footage of a man targeting a lone woman at a gym has gone viral.
Back in October 2021, a clip of a woman shutting down an aggressive man who approached her as she worked out was viewed more than 12m times.
A study conducted by Fit Rated, a fitness reviews website, found that about 70 percent of women had an uncomfortable experience while they were working out at the gym.
However, a women-only gym in Kansas has proved divisive, with some saying it allows women to exercise in peace and safety, while others argued it discriminated against men.
Update 2/21/22 11:11 a.m. EDT: This article was updated to include a quote by Sheriff Chronister and a mugshot of the suspect.