Hailey Bieber Reveals Diana's Status as 'Most-Looked-At Woman' Inspires Her
Hailey Bieber has discussed how Princess Diana, the "most-looked-at woman in the world," has inspired her, particularly when it comes to fashion, in an interview for the Harper's Bazaar September issue cover story.
A former runway model who walked in fashion shows for many of the world's leading designers, such as Dolce & Gabbana, Versace and Elie Saab, Bieber announced that she was stepping away from the catwalk in February 2022 after revealing that she had a "really bad experience" with a "very important" casting director.
In the September issue of Harper's Bazaar, Bieber discussed her personal attitude toward fashion and style, in addition to coping with the paparazzi, while giving credit to her ultimate source of inspiration—Princess Diana.
"I was really inspired by the fact that she was the most-looked-at woman in the world at that time, of all time," she told the magazine, adding: "She did what she wanted with her style."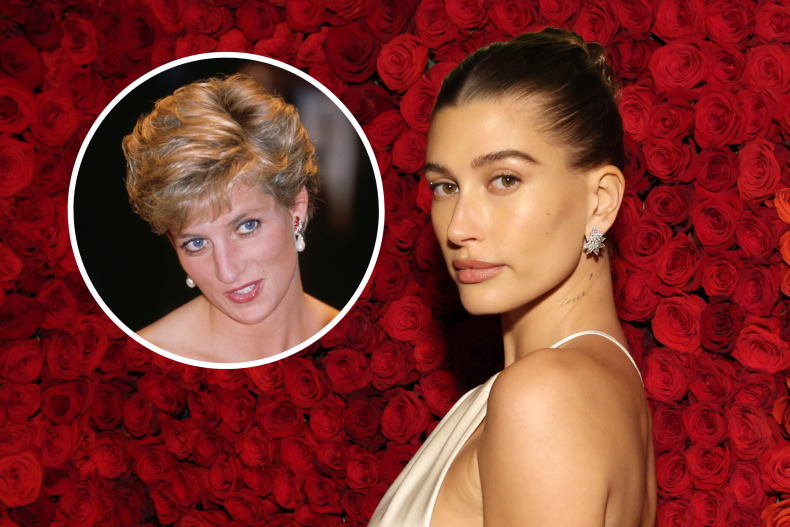 The reference to Diana comes as the 25th anniversary of the princess's untimely death in a Paris car crash will be marked on August 31. Though no royal commemorations of the date have been announced, both her sons have paid tributes to their mother throughout the year, including Prince Harry during his recent speech to the United Nations.
Bieber said her admiration for Diana's style runs deeper than just the aesthetic value of her legacy. It's also about what the princess was able to express through her clothing despite the constraints of life in the public eye.
"She really expressed herself through her style despite being in the position she was in," the model told Harper's Bazaar.
"I get photographed so much that I feel like sometimes I put pressure on myself," she continued.
"Even if I'm just throwing on jeans and a T-shirt, I want it to be a dope pair of jeans and a great T-shirt!"
Born Hailey Baldwin, the daughter of actor Stephen Baldwin and Brazilian graphic designer Kennya Deodato Baldwin, the model married pop-star Justin Bieber in 2018. That saw the media focus on her personal life intensify with the couple having their share of run-ins with the paparazzi.
In April, the model took to social media to renew her call for critics to stop targeting her with hateful comments that had increased after her marriage to Justin became public knowledge. In a TikTok video she said:
"Leave me alone at this point. I'm minding my business. I don't do anything. I don't say anything. Leave me alone, please..."
Bieber's comments in Harper's Bazaar aren't the first time the model has paid tribute to the late Princess Diana, who dealt with her share of negativity during her lifetime.
In 2019 for French Vogue, the model took part in a photoshoot that used the princess's 1990s athleisure looks as its source of inspiration. Posting images from the shoot on Instagram, Bieber wrote:
"All credit and inspo to the amazingly beautiful and iconically stylish Princess Diana who I've looked to for style inspiration for as long as I can remember. Thank you for leaving behind such an iconic fashion and style legacy."
As the 25-year mark since her death approaches, Diana has been the subject of a number of new books and documentaries including HBO's feature-length project titled The Princess, which looked at how the media reported on the royal from her 1980 engagement, to the overwhelming reaction to her death in 1997.
In recent months, a number of videos showing Diana at various stages of her life have gone viral after being uploaded to the social media platform TikTok.
Data from last year from Statista showed that 49 percent of TikTok users in the U.S. are under the age of 30, suggesting that the princess's legacy is being engaged with by an audience, a large percentage of whom weren't born during her lifetime.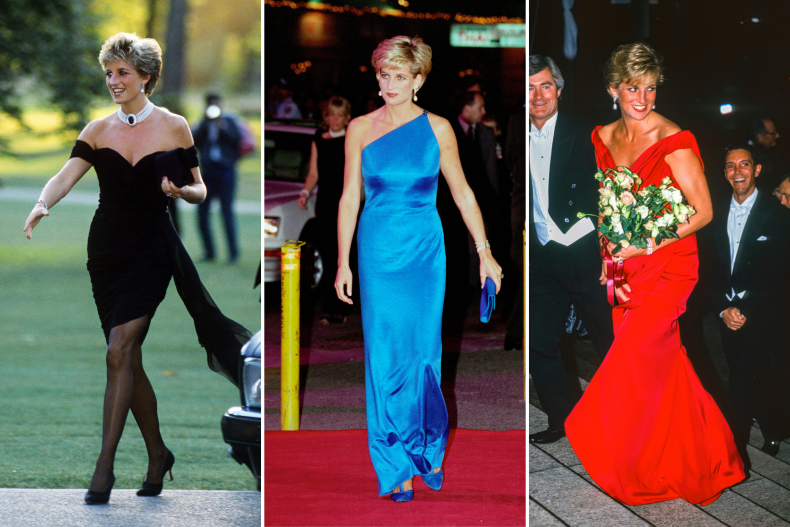 In the U.S., Diana remains the most popular member of the royal family, according to poll data collected in February, beating Queen Elizabeth II, Kate Middleton and Meghan Markle for the top spot.
Since her death, Diana's style has continued to be widely reported on and has formed the basis for a number of designers' collections and photoshoots. In 2017, to mark the 20th anniversary of the royal's passing, a special exhibition of her most famous dresses was staged at Kensington Palace titled Diana: Her Fashion Story.
Newsweek approached representatives of Bieber for comment.