Diana's 'Awesome' Participation in William, Harry Field Day Goes Viral
A humorous video of Princess Diana revealing her competitive nature during mothers' races at Prince William and Prince Harry's childhood school field days has gone viral after being uploaded to the social media network TikTok.
The video has gained over 600,000 views since its posting to the video sharing platform by the account 'monarquias_europeas'. The short video showing two clips from different events has received in excess of 24,000 likes with users praising the princess' down-to-earth nature.
In the clips, Diana is shown participating in special races organized for parents which is a British tradition at school field days. To date, Diana is the most senior royal to take part in such an event in public with her then-sister-in-law Sarah Ferguson also participating during the 1990s.
Diana was known to be passionate about personal fitness, regularly being spotted driving between her Kensington Palace apartment and her gym in Chelsea or the private swimming pool at Buckingham Palace.
Throughout William and Harry's time at Ludgrove School, a preparatory boarding school in England where many students go on to study at the elite boys' private school Eton College, Diana was a regular attendee at sports matches and annual field days.
Despite her best efforts, Diana is reported to have only won the mothers race once, in 1988. Reports at the time state that Diana ran barefoot and led the '88 race from the beginning. Six-year-old William is also reported to have triumphed that year coming first in the egg and spoon race.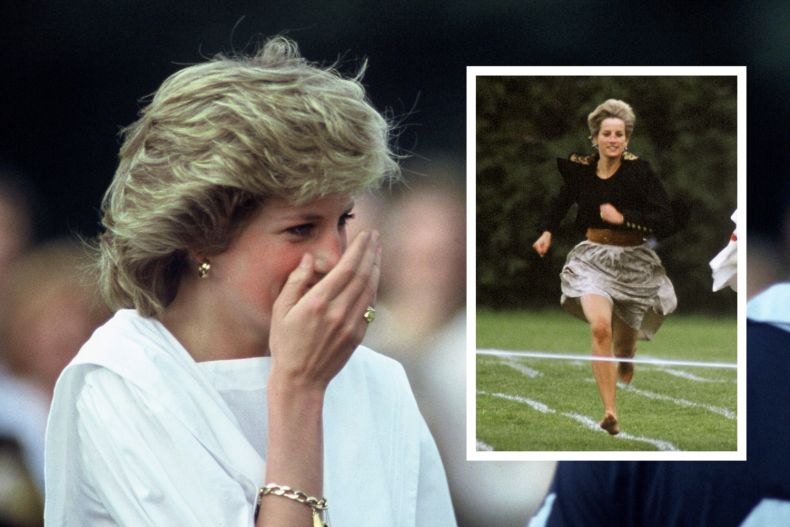 Prince Charles, The Daily Mirror reported at the time, missed his wife's victory, having left the event early to play polo.
The two events shown in the viral TikTok video took place in 1989 and 1991 where the princess came in second and fourth place respectively.
The ebullient and charismatic Diana shown in an off-duty moment has won the praise of commenters on social media who highlighted her determination.
"She was true woman with pure heart," posted one user.
"For a royal she was awesome," another was prompted to say with an additional comment pointing out the princess' "competitive cool."
Both princes William and Harry have spoken of their mother's fun loving nature while they were growing up with Harry explaining in a 2017 documentary how she would smuggle him restricted candy while at boarding school.
"She was one of the naughtiest parents," the prince said in Diana, Our Mother: Her Life and Legacy.
"One of her mottos to me was, 'You can be as naughty as you want, just don't get caught'," he said. "She would come and watch us play football and smuggle sweets into our socks."
At one point Harry said he remembered "walking back from a football match and [concealing] five packets of Starburst...the whole shirt was just bulging with sweets."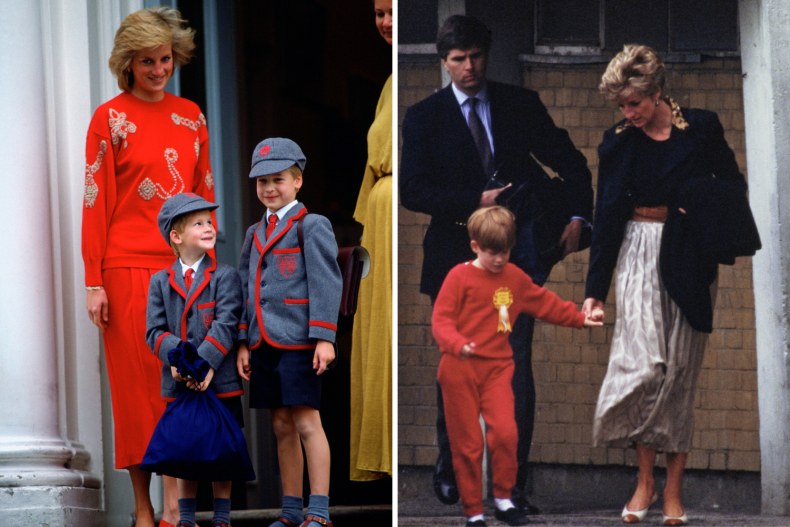 This year marks the 25th anniversary of Princess Diana's tragic death at the age of 36 in a Paris car crash.
Though there are no formal royal plans to mark the event, both Harry and William reunited in 2021 to unveil a statue to their mother in the gardens of Kensington Palace on what would have been her 60th birthday.
Both princes have spoken about their mother so far this year, paying individual tributes.
In April, Harry told People magazine ahead of the Invictus Games in the Netherlands how he hopes to continue to make Diana proud.
"I certainly hope and believe everything I do makes her proud," he said.
"In the 12 short years I was lucky enough to have with her, I saw and felt the energy and lift she got from helping others, no matter their background, ailment or status. Her life and theirs was better for it, however short theirs or hers was."
He then closed by saying, "I honor my mother in everything I do. I am my mother's son."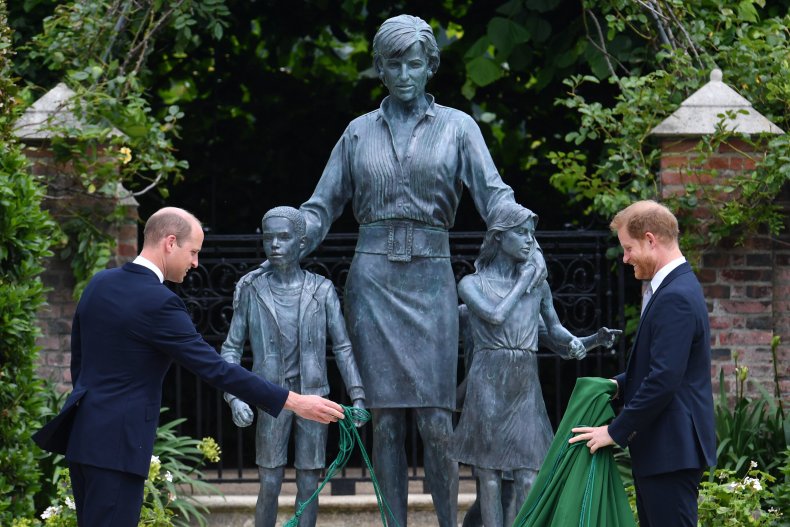 William too referenced his mother's legacy while highlighting the grief he still experiences at her loss during the unveiling of the Glade of Light memorial in Manchester, dedicated to the victims of the 2018 bombing of an Ariana Grande concert in the city.
"As someone who lives with his own grief," he said. "I also know that what often matters most to the bereaved is that those we have lost are not forgotten. There is comfort in remembering. In acknowledging that, while taken horribly soon, they lived. They changed our lives. They were loved, and they are loved."
A number of videos showing Diana at various stages of her life have gone viral on social media, in particular TikTok, over the course of the past year. With 2021 Statista data showing that 49 percent of U.S. TikTok users are under the age of 30, a generation of young people who were not born when the princess died are now engaging with her legacy.