Princess Diana found Prince Harry "hilarious" and encouraged his "mischievous nature" a new book has revealed.
The assessment of Harry's relationship with his mother comes in a study of Prince William's life undertaken by author Robert Jobson ahead of the prince's 40th birthday on June 21.
William's relationship with brother Harry has been widely reported on in the wake of the latter's stepping down as a full-time working member of the royal family in 2020 and amid claims that the two are "on different paths," with their relationship "one of distance."
According to an extract of Jobson's William at 40: The Making of a Modern Monarch, published by the Daily Mail, the princes' relationship showed signs of strain long before Harry married Meghan Markle in 2018. It traces its origins back to the childhood distinctions made between William as the future King-in-waiting and Harry as the spare to the heir.
Jobson describes one heated exchange between the brothers while traveling in the car with their mother witnessed by close protection officer Ken Wharf. "The brothers, still just eight and six," Jobson writes, "were having an argument on the back seat when Harry suddenly burst out: 'You'll be King. I won't — so I can do what I want!'"
Wharf recalled after the event, "The princess and I just looked at each other, a little shocked by what he had said."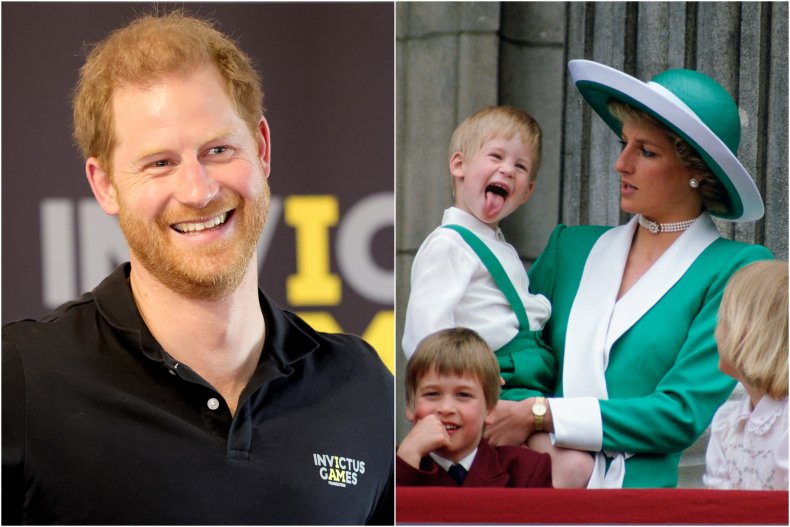 Diana was known for her love of naughtiness and speaking in the documentary, Diana, Our Mother: Her Life and Legacy marking the 20th anniversary of her death, Harry told viewers: "Our mother was a total kid, through and through...One of her mottos to me was 'you can be as naughty as you want, just don't get caught.'"
Jobson gives examples as to just how encouraging Diana could be of her young son's "mischievous nature." According to his assessment of the brothers' relationship in their childhoods, William would often act as "tattle-tale, bringing news of his little brother's exploits to their nanny or police officer's attention."
This did little to dampen the younger brother's spirits though, as Jobson writes: "Their mother, however, seemed to think much of Harry's behavior was hilarious."
After an incident where Diana was called into school to discuss an event in which Harry had caused some embarrassment to a teacher, Jobson writes that: "because this had been just the latest in a series of disruptive antics, [the headmistress] asked Diana to come in to see her. When the incident was recounted to Diana, however, she simply burst into a fit of giggles.
"The truth is that the princess actively encouraged Harry's mischievous nature, which was in some ways akin to her own."
Prince Harry has spoken publicly about the closeness he feels to his mother, more so since he stepped-down as a full-time working member of the royal family in 2020.
At the 2022 Invictus Games in the Netherlands, Harry gave a series of interviews in which he made some touching references to Diana.
Speaking to People magazine, the prince said that he hoped and believed that he was making his mother proud: "In the 12 short years I was lucky enough to have with her, I saw and felt the energy and lift she got from helping others, no matter their background, ailment or status. Her life and theirs was better for it, however short theirs or hers was," he said.
"I honor my mother in everything I do. I am my mother's son."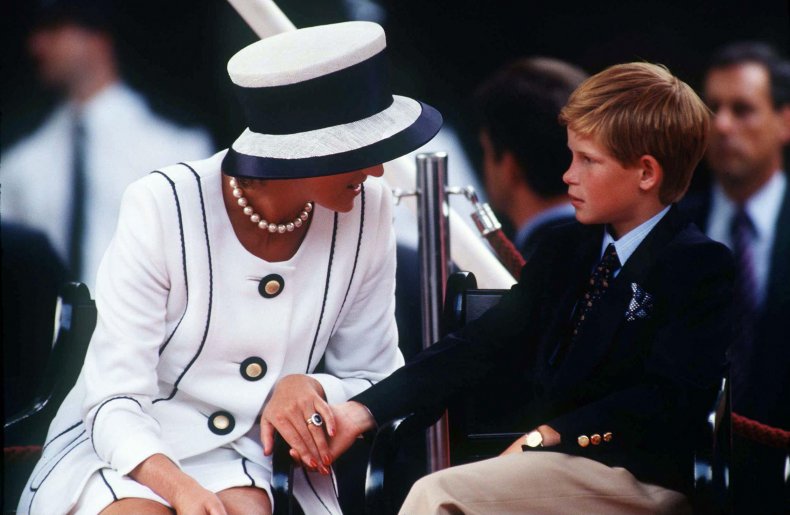 During the course of his Invictus media engagements, many reports circulated regarding his strained relationship with William. In 2021, during an interview with Oprah Winfrey, Harry said that the two brothers were on "different paths" and when asked by NBC's Today show host Hoda Kotb, explicitly if he missed William and his father, Harry swerved the question.
In an earlier part of his discussion with Kotb, Harry said that he felt strongly connected with Diana and that it was as if she had moved on from "helping" William to helping him.
"For me, it's constant and it has been over the last two years," the prince said of feeling his mother's presence in his life.
"More so than ever before. It's almost as if she's done her bit with my brother and now she's very much helping me. She's got him set up now she's helping me set up. That's what it feels like."
2022 marks the 25th anniversary of the death of Diana in a high-speed car crash in Paris' Pont de l'Alma tunnel. The princess was aged just 36, while William was 15 and Harry, 12.