Harvey Weinstein Hired the Same Investigator Bill Clinton Did For Dirt On Accusers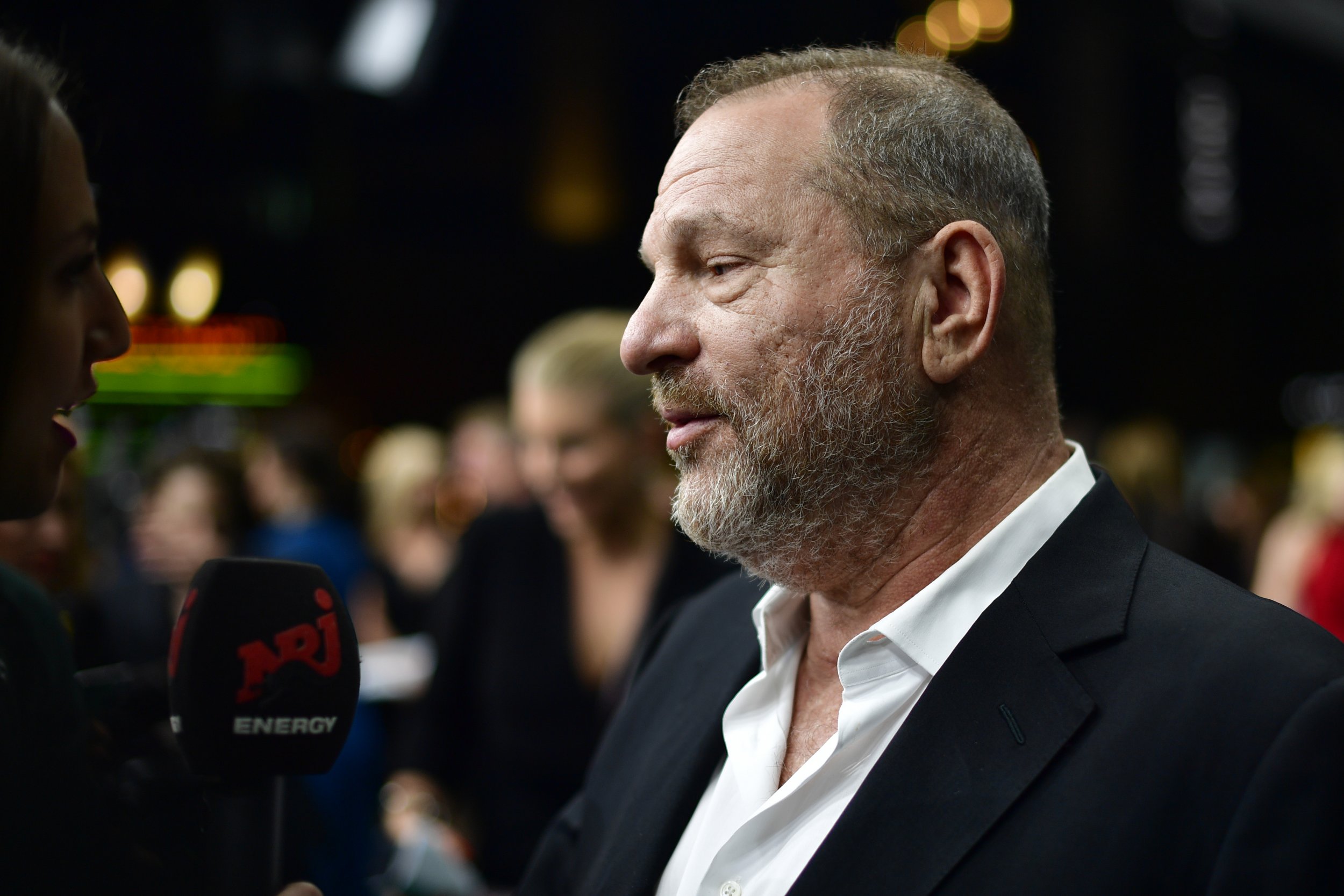 As part of his efforts to track journalists and women accusing him of sexual misconduct, Harvey Weinstein turned to a private investigator named Jack Palladino, The New Yorker's Ronan Farrow reported on Monday. But the report didn't mention that Palladino, a San Francisco-based private investigator, is known in part for having helped the presidential campaign of Bill Clinton respond to similar accusations.
Born John Arthur Palladino, the investigator grew up in Boston and graduated from Cornell in 1967. (The school's magazine once referred to him as "'Black Jack,' our world-famous detective.") He went on to get a law degree and open a firm with his wife, Sandra Sutherland, in 1978. A California state database shows that their firm, Palladino & Sutherland, has a private investigator license active through November 2018.
Related: Who is Cy Vance, the district attorney on Weinstein case?
The same year that Palladino and Sutherland opened the firm, People magazine profiled them. The magazine compared them to Nick and Nora Charles, the married detective duo from The Thin Man. They had met after both taking part in an undercover operation, posing as inmates at a jail on Long Island. "I get to people by being brash," Palladino told the magazine, whereas Sutherland "finds the grace in them and somehow pulls things out."
During the 1992 presidential campaign, as Bill Clinton faced accusations of misconduct, his campaign hired Palladino to help "discredit stories about women claiming to have had relationships with the Arkansas governor," The Washington Post reported at the time. Betsey Wright, then a top Clinton aide, told the newspaper about the investigator, "I don't think I've used him on anything except bimbo eruptions." He had helped snuff out at least two stories, one of which involved Sally Perdue, a former Miss Arkansas, according to the Post. The investigator reportedly sought disparaging comments about her from former associates and relatives.
In his 1996 book The Seduction of Hillary Rodham, David Brock, a political operative, author and commentator who had opposed Bill Clinton but later supported Hillary Clinton, claimed that Palladino had known Hillary Clinton since the early 1970s. Clinton was apparently an intern at a law firm where Palladino worked, he wrote.
By the fall of 1992, Brock wrote, Wright and Palladino were "fighting a clandestine battle with Republican operatives who were scouring every corner of the state in search of the silver bullet that would stop Clinton's candidacy cold." Hillary Clinton was apparently involved in the effort, according to Brock: "The hiring of Palladino suggested that with the White House in her sights, Hillary was willing to countenance intimidation of women to cover up Bill's peccadilloes."
Besides Sally Perdue, Palladino also sought information on Clinton-accuser Gennifer Flowers, The American Spectator reported in 1994. A woman named Loren Kirk, a former roommate of Flowers, told the outlet that Palladino had visited her two years earlier and asked her, "Do you think Gennifer is the sort of person who would commit suicide?"
Palladino's reputation stuck throughout the Clinton administration. In a 1998 testimony before a grand jury, Dick Morris, a former adviser to Bill Clinton, described Palladino, Wright and another person as belonging to a "White House secret police operation." A 1998 article in The New Yorker cited a different apparent nickname for Palladino: "the President's Dick."
Details about Palladino's history with the Clintons resurfaced in 2016, during Hillary Clinton's presidential campaign.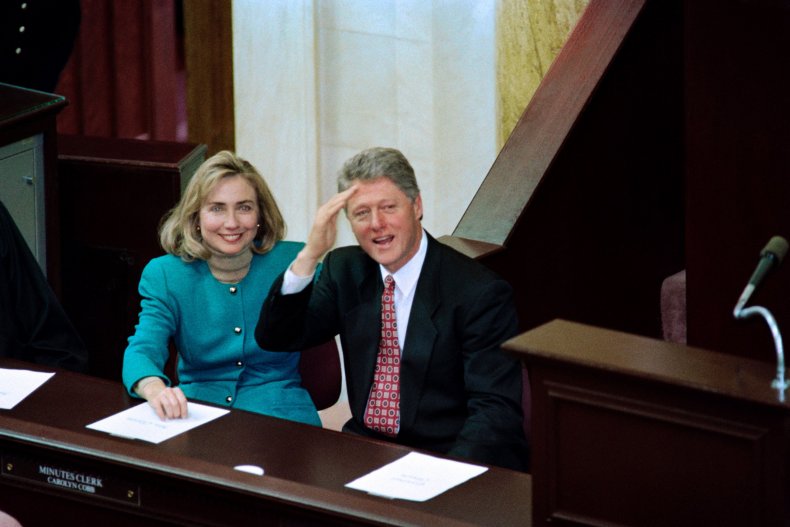 'You Ask Me To Save You'
By 1999, Palladino had "built a reputation for aggressive investigations, an in-your-face style and the ability to neutralize adverse witnesses and spin hostile media," Seth Rosenfeld wrote in a profile of the investigator for San Francisco Examiner. "He's also displayed a flair for self-promotion that is an anomaly in a low-profile profession."
"I am somebody you call in when the house is on fire, not when there's smoke in the kitchen," Palladino told Rosenfeld. "You ask me to deal with that fire, to save you, to do whatever has to be done to the fire—where did it come from, where is it going, is it ever going to happen again? People call me because they are in a great deal of trouble, and sometimes in a great deal of pain." He added, "I don't need fear and intimidation…. I don't carry a gun. I don't beat people up."
Clinton wasn't the only celebrity Palladino was tasked with helping. He has reportedly worked on behalf of Don Johnson, Russell Crowe, Kevin Costner, Robin Williams, MC Hammer, Snoop Dogg, Mariah Carey and R. Kelly.
The author Ian Halperin told the Examiner that Palladino had asked him for a copy of a manuscript he was writing about the late musician Kurt Cobain. Palladino told Halperin he was working on behalf of Cobain's wife, singer Courtney Love, the author said. When Halperin refused, according to him, the investigator produced a dossier and said he had investigated the author. "He said he could make my life miserable [and would] go to any length to get the book suppressed and protect his client," Halperin told the outlet.
"I am a driven, arrogant person who holds himself and everyone around him to incredibly high standards," Palladino said in the Examiner profile. "I'm very difficult in private life. I don't live for anything but this." He said about his process as an investigator, "I go right to the boundaries of the envelope," though "nothing could be alleged as illegal or improper or unethical."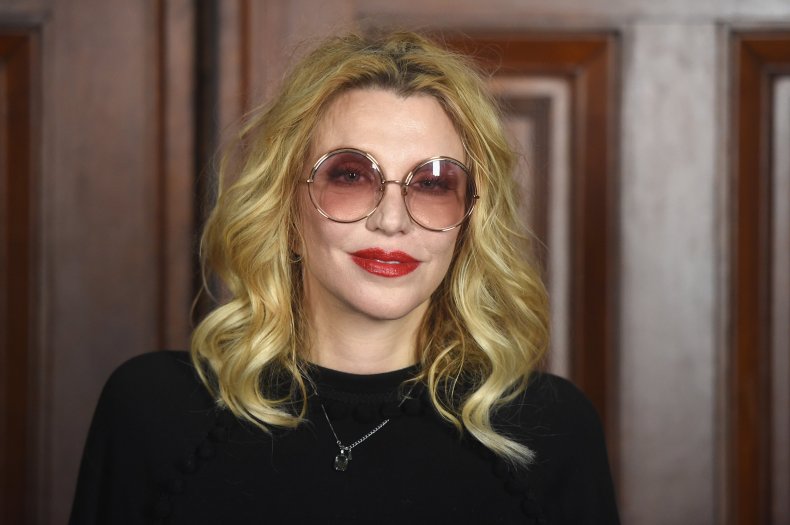 His work has continued since then. In videotaped interviews with the Center for Investigative Journalism around 2011, Palladino explained his work as, "We talk to strangers—over the decades, we've talked to thousands of them—and we get them to tell us their secrets, their fears and many things they never thought they'd be talking to strangers about."
Speaking to the center about interviewing "hostile witnesses," he said, "The first rule I would say is know your witness…. Put real energy into learning who the witness is before you ever go see them. The concept of, 'Here's a name, why don't we just see what they've got to say,' is ridiculous." He also said that while working for Bill Clinton's team, he compiled a "doomsday book" that explained "here's this charge, here's this slander, here's where it's going to go if you don't stop it, this is what we've got to do to stop it." He said it contained around 30 chapters.
The New Yorker report on Monday said that while working for Weinstein, Palladino was leading a firm called PSOPS in Los Angeles. (PSOPS appears to be an iteration of Palladino & Sutherland, whose address of record is in San Francisco.) In his work for Weinstein, Palladino and a colleague reportedly created profiles of people, containing "information that could be used to undermine their credibility." One report that they apparently sent Weinstein last December, on the actress Rose McGowan, was more than 100 pages long and included sections titled "Lies/Exaggerations/Contradictions," "Hypocrisy," "Potential Negative Character Wits" and "Past Lovers," the article said. Palladino also reportedly provided Weinstein with a profile of New York magazine editor-in-chief Adam Moss.
In an emailed statement to Newsweek on Wednesday, Palladino said, "The credibility of witnesses and the verifiability of allegations are always at issue in litigation. That is not only our firm's particular expertise as investigators, but our legal and ethical due process obligation in the representation of our clients."
In the wake of the Weinstein allegations that resurfaced in October, critics of the Clintons have pointed out the connections between them and the producer. Those include thousands of dollars in contributions that Weinstein has made to campaigns of Hillary Clinton, and photos of the two of them at events. Weinstein has also donated to the Clinton Foundation.
Hillary Clinton said in a statement in October, "I was shocked and appalled by the revelations about Harvey Weinstein. The behavior described by women coming forward cannot be tolerated. Their courage and the support of others is critical in helping to stop this kind of behavior."