Why 'Game of Thrones' Isn't Nominated at the 2017 Emmy Awards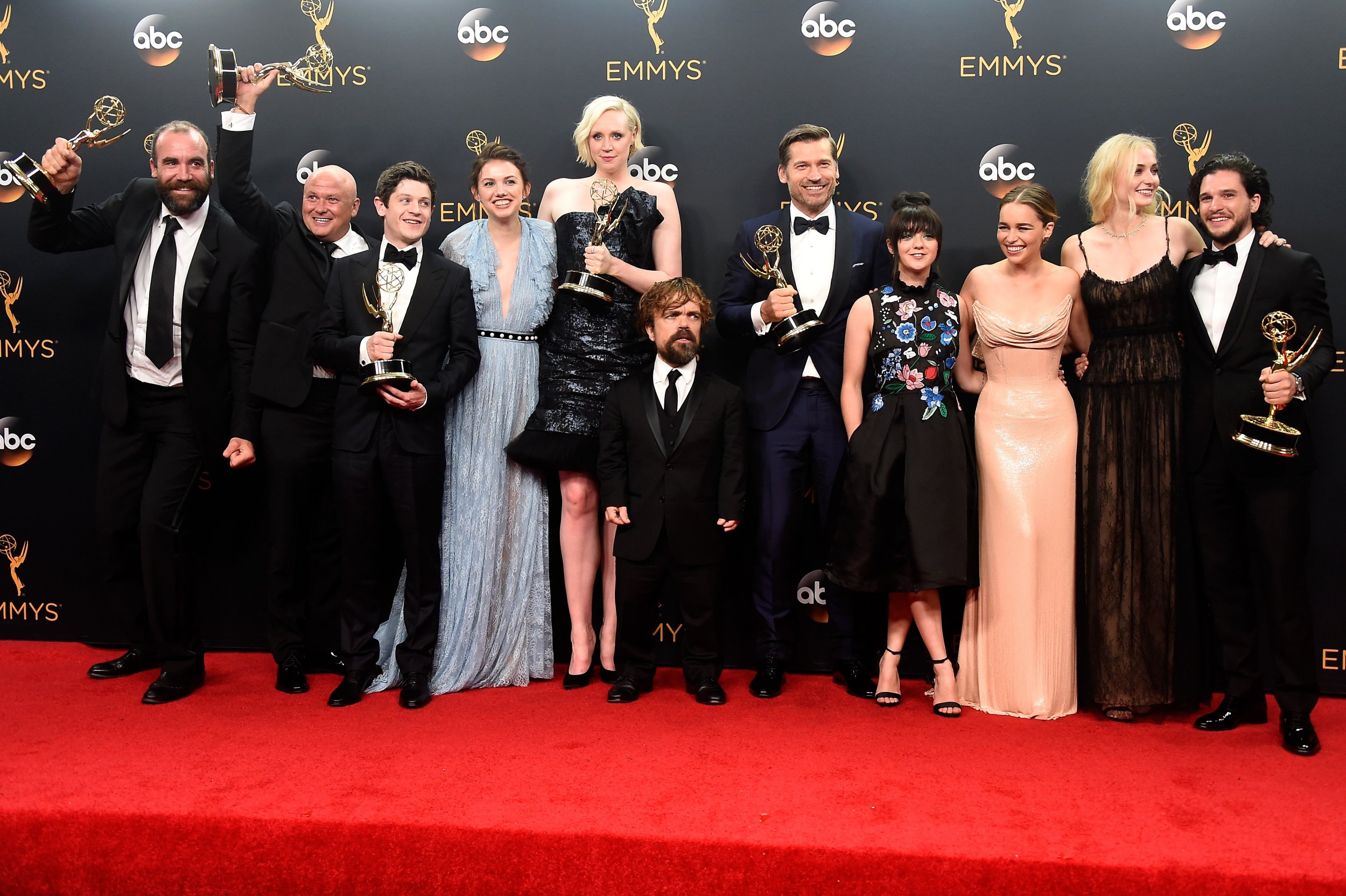 Game of Thrones, the most successful television drama in Emmy history, isn't nominated for a single award this year. But for good reason: It didn't actually air in time to be eligible.
The eligibility period for the awards is between June 1 and May 30 each year. The later premiere for GoT Season 7—the new season begins Sunday—means that it missed the May 30 cut-off date. Previous seasons have debuted in April, well within the Academy of Television Arts & Sciences' stipulated time frame.
Of course, if you follow the Emmys closely, you knew this would happen. Last year, a spokesperson for the Television Academy confirmed to Newsweek that GoT would fall out of the running this year, for the first time in its history.
But don't worry, GoT fans. Season 7 will be eligible for the 2018 Emmy Awards. (If the final season of the hit HBO fantasy drama airs next July, it would be eligible in 2019.)
The show's lack of eligibility has not hurt HBO's chances at the 2017 Emmys. The premium cable network reigns over its television and streaming rivals with 110 total nominations—thanks to the success of Westworld and The Night Of, and perennial Emmy favorite, Veep. Netflix has 91 nominations in total.
Related: 'Game of Thrones' inspirations
Last year, Game of Thrones set the record for the most wins by a scripted television series in Emmy history—38 in total—when it picked up 12 more awards, including outstanding drama series and outstanding writing for a drama series for its epic "Battle of the Bastards" episode.
The HBO drama's absence from the awards this year (it has won the top prize two years in a row) opens up the field for a slew of new and returning shows.
This year's outstanding drama series category is comprised of no less than five new shows: Stranger Things , The Crown , Westworld , The Handmaid's Tale and This Is Us. The other two nominees in the category are Better Call Saul and House of Cards .
The 2017 Emmy Awards, hosted by Stephen Colbert, will air September 17 on CBS.