Major Gun-Safety Group Endorses Hillary Clinton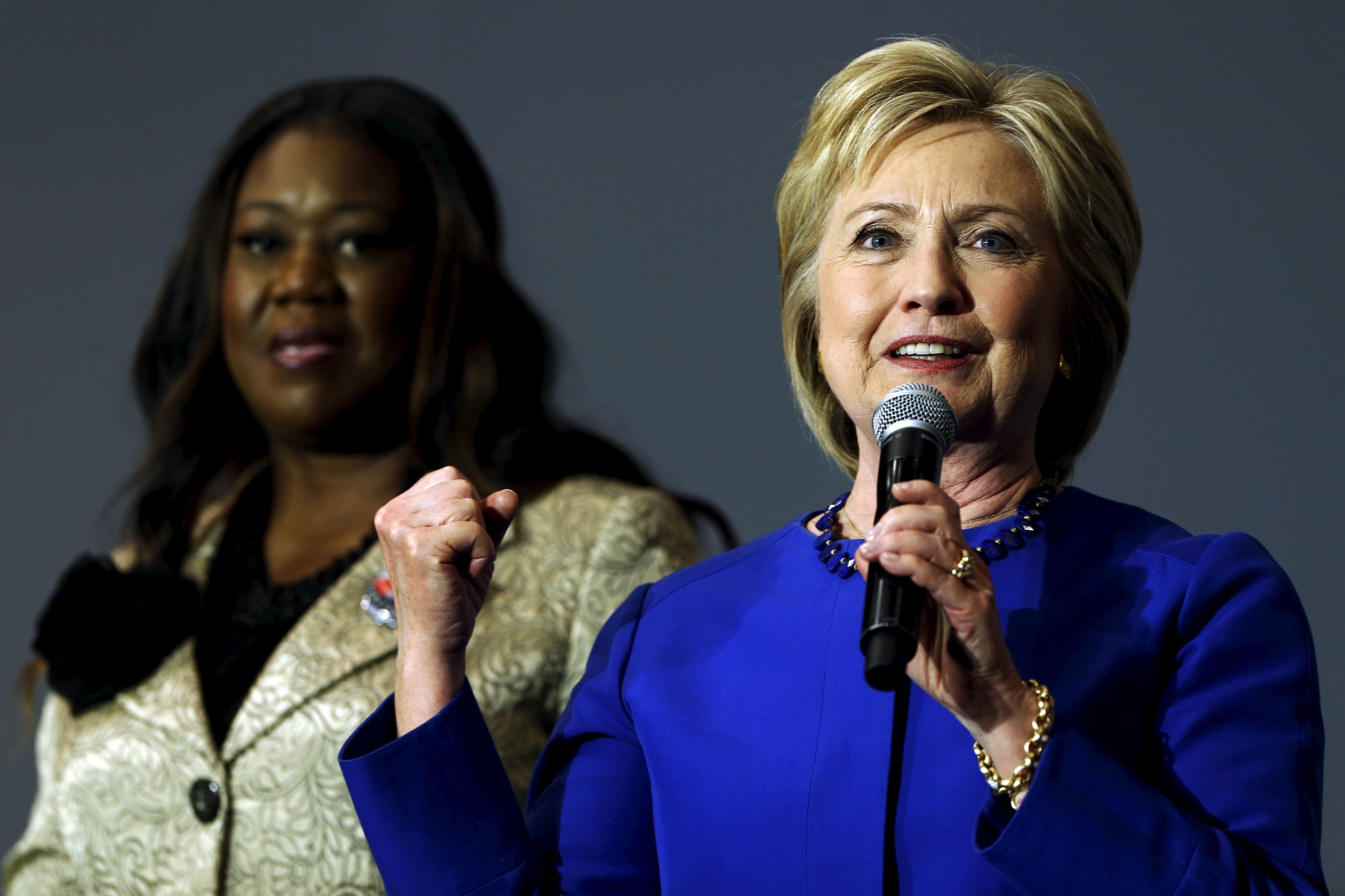 Hillary Clinton scored an endorsement Friday morning from a major group in the gun-control movement, four days before she will likely gain the remaining delegates needed to clinch the Democratic presidential nomination.
The endorsement from Everytown for Gun Safety isn't surprising and could boost Clinton in the upcoming primary in California, where she is in an unexpectedly tight race with Bernie Sanders. In each of the six states voting Tuesday, the group pledged to make calls and go door to door to urge residents to support Clinton.
Former New York City Mayor Michael Bloomberg created Everytown in 2014 to oppose the National Rifle Association (NRA) and motivate elected officials to enact stricter laws at all levels in an effort to curb gun violence. It is now the largest gun-violence prevention organization in the United States.
"Our litmus test is simple: Does a candidate side with the public or with the gun lobby? Hillary Clinton passes that test with flying colors—pushing back against the NRA's extreme 'guns for everyone, everywhere' agenda and ushering in a new political calculus that saving lives from gun violence is a winning issue," said John Feinblatt, president of Everytown.
Curbing gun violence has been one of Clinton's main issues on the campaign trail, and she is viewed as the stronger candidate on gun control than Sanders. Her past proposals include a national gun registry and the repeal of a 2005 federal shield law that grants general immunity to gun companies from lawsuits for firearms used in crimes.
She earlier won the backing of the Brady Campaign to Prevent Gun Violence and the Newtown Action Alliance, which was founded by Connecticut residents after the December 2012 fatal shooting at Sandy Hook Elementary School, as well as from prominent activists in the movement—Bloomberg, U.S. Senator Chuck Schumer of New York and former U.S. Representative Gabrielle Giffords, who was shot in the head in 2011. Erica Smegielski, whose mother was killed in the Sandy Hook massacre, was featured in a Clinton ad that stressed her belief in the former secretary of state's ability to make a difference in the gun control movement.
Meanwhile, Sanders has faced criticism for his comments that firearms companies shouldn't be held responsible when a customer legally purchases a firearm and then uses it in a crime. He has touted his D-minus rating from the NRA—which he says shows he is an enemy of the gun lobby—and his rural connections to Vermont.
Throughout the election season, specifically leading up to the New York and Connecticut primaries in April, Clinton hit Sanders hard on his gun-voting record, including his support of the 2005 shield law. The rhetoric surrounding gun control in the Democratic race has lessened in recent weeks, though, as Clinton focuses on other issues to use against Donald Trump, her expected opponent in the general election. The NRA officially endorsed Trump for president at their annual meeting in May, despite his previous support for an assault weapons ban and longer waiting periods for gun purchases, before he was a Republican candidate.
Everytown has criticized Trump. Just five miles from where the NRA held its May meeting in Louisville, Kentucky, members of the group gathered to demand that political candidates and elected officials act to "Make America Safe Again," in a play on the billionaire's slogan.
Everytown's endorsement of Clinton came just hours after its National Gun Violence Awareness Day, when Americans across the country wore orange to honor all victims killed with a gun and survivors of gun-related crimes. In a nod to the movement Thursday, Clinton wore orange during her highly publicized San Diego speech on foreign policy.