Does Macaulay Culkin Cameo in 'Home Sweet Home Alone'?
Home Sweet Home Alone is the sixth movie in the franchise since we first met Macaulay Culkin's precocious Kevin McCallister and his—frankly—negligent parents.
This time, the action of the Disney+ movie revolves around Max Mercer, played by Jojo Rabbit's Archie Yates, who gets left (you guessed it) home alone due to a mix-up with flights.
Rumors have been flying, however, that this new film might feature a cameo from the original 1990 film.
This has led fans to wonder whether it will be Culkin who will be returning to the franchise for the first time since Home Alone 2: Lost in New York, which was released in 1992.
After all, Culkin has played a few recent roles that pay tribute to his most famous role, which suggests he might be open for a return.
Here's what we know...
Is Macaulay Culkin in Home Sweet Home Alone?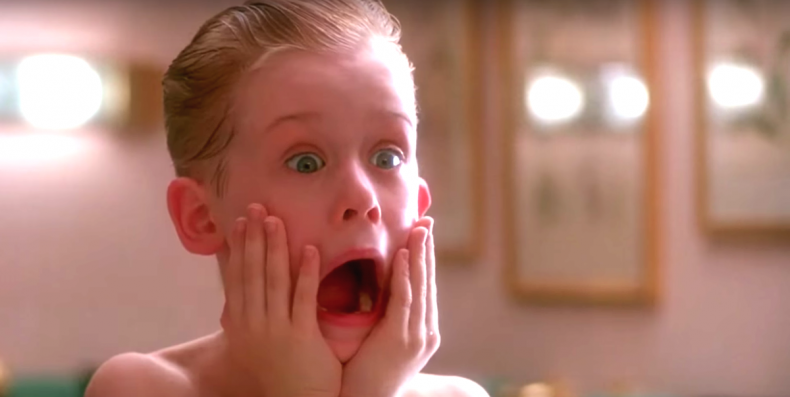 In April 2020, British tabloid The Sun reported that Culkin had been offered £2.5 million to make an appearance as Kevin McCallister.
However, in October 2021, Culkin himself denied any involvement, saying on Twitter: "Hey y'all. Just a heads up since I've been getting this question a lot today: I am NOT in the new Home Alone reboot. I wish all involved the best of luck though."
It was true, however, that a Home Alone cast member is set to appear in the movie. In August 2021, Deadline confirmed that Devin Ratray would be appearing in the film. Ratray played Kevin's bullying older brother Buzz in the first two films in the franchise.
When the trailer to the film was released, it was revealed that Buzz is now a police officer who gets called into Max's neighborhood due to the presence of some suspicious individuals.
Though Culkin does not seem to be in Home Sweet Home Alone, he has returned to the role in recent years. In 2018, for example, he played an adult version of Kevin in a Google commercial that riffed on the original film.
Prior to that, he reprised the role in 2015 for web series Dyvers, and has voiced a version of Kevin on Adult Swim series, Robot Chicken.
Dyvers saw adult Kevin working as a taxi driver who had clearly been traumatised by the events of 25 years previously.
One scene sees him telling his passenger, "I had to fend off my house from two psychopath home invaders. I was just a kid. I mean, I still have nightmares about this bald weirdo dude chasing me around, calling me like, 'louse' and s*** like that."
Culkin has been semi-retired from acting since the 1990s, only turning up occasionally in bit parts and his friends' projects. He had one of his biggest acting roles in years in 2021, however, when he appeared in the first five episodes of American Horror Story Season 10.
His younger brother Kieran, who played Kevin's cousin Fuller in Home Alone 1 & 2, is now starring in HBO's Succession as Roman Roy.
Home Sweet Home Alone is released on Disney+ on so-called "Disney+ Day," November 12.