How to Celebrate the Queen's 90th Birthday: Street Parties, Pubs Open Longer and More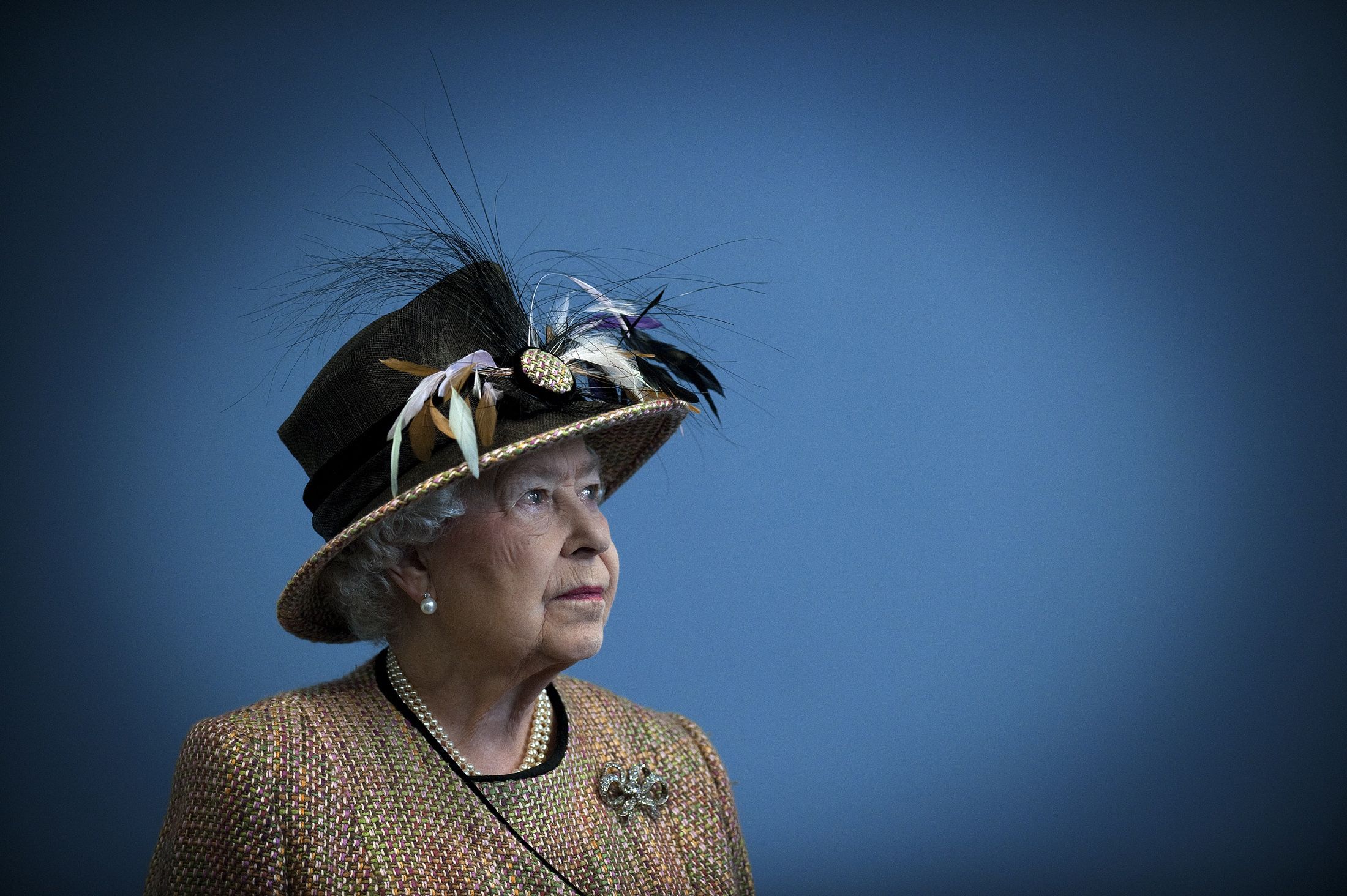 So Queen Elizabeth II may have actually turned 90 in April but this weekend marks the monarch's official birthday. Beginning Friday, Britain is celebrating three days of events in her honor—and there are plenty of ways for her royal subjects to get involved.
From the Trooping the Colour parade near Buckingham Palace on Saturday to the Queen's 90th birthday picnic along the Mall on Sunday, the royal family will be a part of various official occasions.
But if you're not in London, there are plenty of ways to celebrate, with the British government encouraging people across the country to host their own street parties.
For a guide to celebrating the Queen's 90th, read on.
Trooping the Colour
The annual Trooping the Colour parade to mark the Queen's official birthday takes place on Saturday, June 11.
The parade begins at Buckingham Palace and moves " along The Mall to Horse Guards Parade, Whitehall and back again," according to the Household Division. The Queen will then join members of the royal family on the balcony of Buckingham Palace to watch a Royal Air Force (RAF) fly-past.
If you plan to attend the parade, your best bet is to be in position around the Mall or along the edge of St James' Park by 9 a.m. The proceedings begin at 10 a.m, with the fly-past taking place at 1 p.m.
The Trooping the Colour ceremony will also be broadcast on television by the BBC, if you can't make it in person.
Queen's 90th Birthday Picnic
On Sunday, June 12, 10,000 people will line along the Mall for a £150-a-head picnic in honor of the monarch's landmark ninth decade.
The event has been dubbed the Patron's Lunch and recognizes the many charities the Queen is a patron of, like Barnardo's and Cancer Research U.K. Most of the tickets were allocated to these charities, but around 1,000 were put on general sale. The event is now sold out, however.
Guests at the picnic will be given hampers for a lunch and afternoon tea. The Queen, Prince Philip and members of the royal family will be in attendance.
The event will also be broadcast on BBC television if you wish to watch while having your own picnic.
Street Parties
In April, communities minister Marcus Jones urged the nation to get behind the Queen's 90th by hosting street parties. "Street parties are a great British tradition and a fantastic opportunity for communities to come together to celebrate national occasions," said the government.
To help you get started, the government has even put together a guide on how to host your own party. (You must let your local council know if you are hosting one.)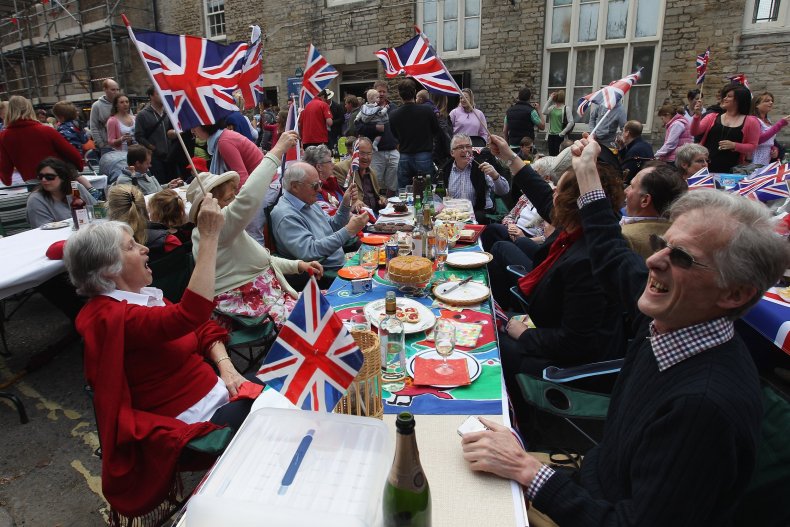 Many local councils around the U.K. will also be hosting parties of their own in town centers, so visit your local authority website for information.
Party Planning Tips
If you're going to have a party of your own and need some ideas, you've come to the right place.
Food: Think British staples like cucumber sandwiches, cocktail sausages, trifle, afternoon tea with scones and, of course, a bottle of bubbly.
Decorations: Get your hands on Union Jack-themed bunting. Or, failing that, red, white and blue-colored balloons should do the trick.
Music: British pop and rock icons like David Bowie, Oasis, the Spice Girls and Robbie Williams are musts for your party playlist. Check out this handy Spotify playlist if you're stuck.
Head To the Pub
Is there anything more British than the communal feeling of a pub gathering? The good news is that pub opening hours have been extended by Prime Minister David Cameron on Friday and Saturday.
Pubs that usually stop trading at 11 p.m. will be allowed to remain open an extra two hours until 1 a.m. on Saturday 11 June and Sunday 12 June.
Happy birthday, Queen Elizabeth.