How Chinese State and Media Are Responding to Balloon Across U.S.
Chinese officials and state media have responded to the U.S. reaction to a suspected Chinese surveillance balloon with criticism and apparent anger as Secretary of State Antony Blinken postponed his visit to Beijing.
The Chinese Foreign Ministry has described the balloon as a "civilian airship" mostly used to monitor the weather but the U.S. Department of Defense (DOD) has said their officials believe it to have "surveillance capabilities."
Postponing his trip to China on Friday, Blinken referred to the object as a "surveillance" balloon and said its presence in U.S. territory was "an irresponsible act."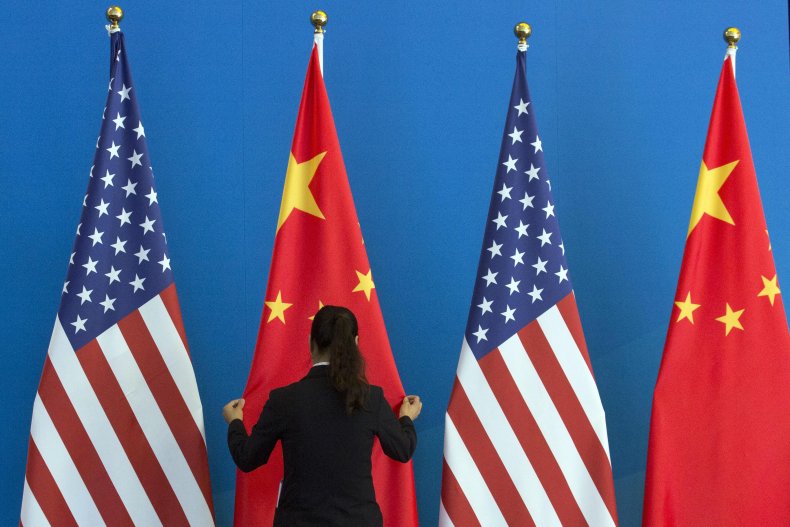 In a statement on Saturday, the Chinese Foreign Ministry maintained that the balloon had entered U.S. airspace accidentally and took aim at those suggesting otherwise.
"This is entirely an unexpected situation caused by force majeure and the facts are very clear," a ministry spokesperson said. "China always acts in strict accordance with international law and respects the sovereignty and territorial integrity of all countries."
"We have no intention to violate and has [sic] never violated the territory or airspace of any sovereign country. Some politicians and media in the U.S. have hyped it up to attack and smear China. The Chinese side is firmly opposed to that," the statement said.
State-run English-language media were also critical of claims that the balloon was being used for surveillance purposes, with China Daily publishing what it described as an "editorial flash" on Saturday saying the balloon was not to blame for Blinken canceling his trip.
"Although China has explained clearly and unambiguously the balloon spotted in the U.S. is a civilian vessel designed for meteorological use and its entry to the U.S. was unintended, U.S. Secretary of State Antony Blinken still cited it as an excuse to postpone his planned visit to China," the newspaper said.
China Daily, like the country's Foreign Ministry, blamed elements of the U.S. media, saying that Blinken's decision "is based on some media outlets' hyping up of the issue."
"By sensationalizing the supposed threat of the 'surveillance balloon', U.S. media and politicians are damaging Sino-U.S. relations," the newspaper said. "But they should give up on their illusion of China giving up its core interests or unconditionally caving to U.S. pressure to maintain bilateral ties."
On Friday, the state-run Global Times newspaper also maintained the state's position that the balloon was not being used for surveillance.
"Before being clear of the facts, the U.S. military and media accused China of spying, and this incident has brought the U.S.' recent hyping of the 'China threat' to a new level," the newspaper said.
Citing unnamed Chinese analysts, the article said "the stunt, which was not backed by concrete proof, may bring new tensions to China-U.S. relations, as it is a follow-up to more intensive U.S. moves to contain China in the fields of military, technology, and diplomacy and also on issues of China's core concerns, including on the island of Taiwan."
China claims Taiwan as part of its territory but the island has its own government opposed to Chinese rule. The U.S., like most of the world's countries, does not recognize Taiwan as an independent country but successive U.S. administrations have provided the island with military aid.
Criticism of China over the balloon has been bipartisan, with several Democrats on the new House Select Committee on Strategic Competition between the United States and the Chinese Communist Party (CCP) expressing their concerns to Newsweek on Friday.
Representative Andy Kim called the balloon "a reckless move by President Xi's regime that further inflames relations while providing them with little actual intelligence value. It should never have happened and we must work to make sure it never does again."
Newsweek has reached out to the Chinese Foreign Ministry for further comment.