How Does Russia's Air Force Compare to America's?
The U.S. and Russia are the world's two leading military powers and they've developed substantial air power. While the collapse of the Soviet Union interrupted Russia's aerial superpower status, President Vladimir Putin has embarked on a massive campaign to challenge U.S. dominance in the sky.
The task has become especially urgent as relations deteriorate between Moscow and U.S.-led Western military alliance NATO. The U.S. commands by far the largest air fleet in the world, with up to 12,000 aircraft between the Air Force, the Navy and the Marine Corps. The Navy also commands about 20 aircraft carriers capable of delivering state-of-the-art air power around the world.
The size and power of Russia's air fleet was greatly reduced with the Soviet Union's collapse, when Moscow's ambitious military machine came to a virtual halt for nearly a decade. Russia did not begin to focus on resurrecting its armed forces until about 2000, the same year Putin first became president. Today, the Russian Air Force and Navy combined command just over 4,000 aircraft and one only one aircraft carrier, but the country is making an effort to keep up.
"The U.S. is lightyears ahead," Dave Majumdar, senior defense editor at The National Interest, told Newsweek. "We are the gold standard of air forces, everyone sort of wants to be like us—but the Russians are catching up," he added.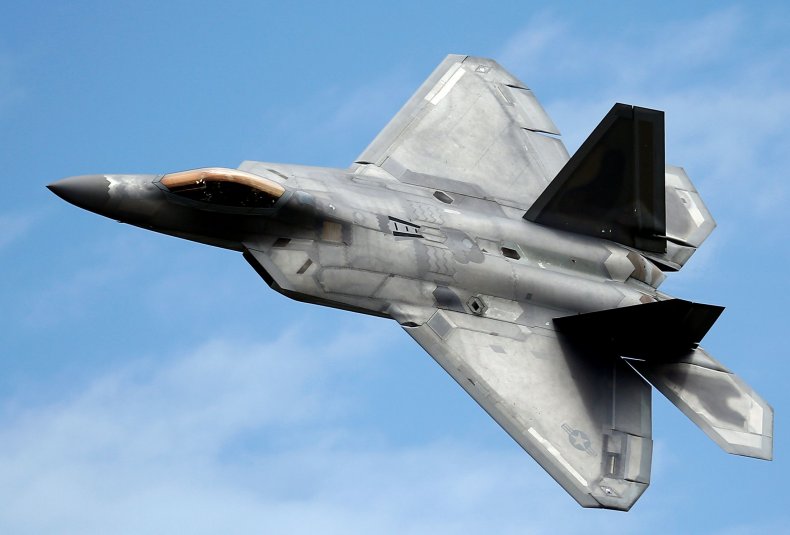 Russia has steadily begun to deploy its first fifth-generation stealth fighter, the Sukhoi Su-57, also known as the PAK-FA or T-50. The aircraft would be the first in Russian military history to use stealth technology, something the U.S. has already excelled in for quite some time. Majumdar pointed out that the current Su-57s were using updated AL-31 military turbofan engines seen in other Sukhoi variants, and the updated AL-41F1 military turbofan engines may not be due until 2025.
Not much is known about the Su-57, but if it's as powerful as it's said to be, then its main competitor would likely be the U.S.'s Lockheed Martin F-22 Raptor—considered by many to be the world's greatest fighter aircraft. Defense expert Kyle Mizokami imagined a battle between the two in an article he penned for The National Interest earlier this month.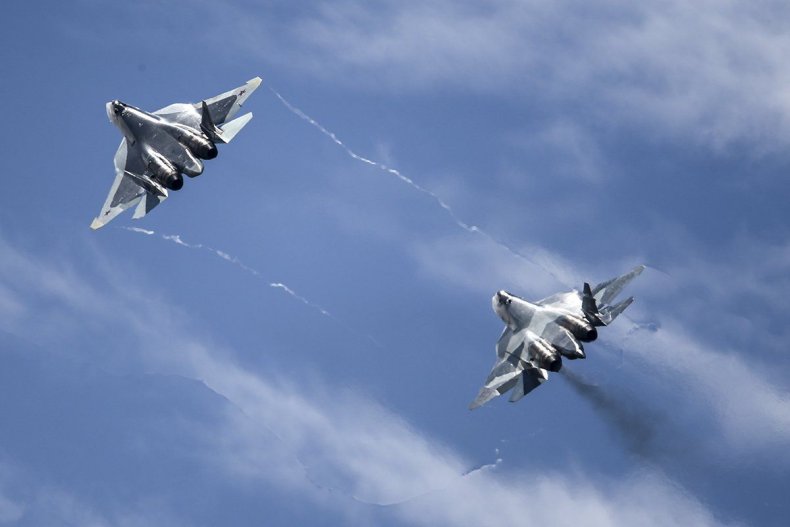 Both aircraft have advanced long-range technology, but the author wrote: "the F-22 has more of a likelihood of gaining the initiative early on and winning the battle before the two jets can come within visual range of one another." In a close-quarters dogfight, however, Mizokami added: "The Russian jet's infrared search and track system—something the American stealth fighter doesn't have—will be a major bonus in combat."
Earlier Sukhoi jets also retain major warfighting prowess, especially the fourth-generation Su-35 Flanker-E. Describing the Su-35 as "an unsurpassed dogfighter," security expert Sebastien Roblin wrote in The National Interest that the aircraft's intense maneuverability gave it an edge over even next-generation fighters such as the F-22 and the Lockheed Martin F-35 Lightning II. The stealth capabilities of these two U.S. fighters again put Russia at a technological disadvantage.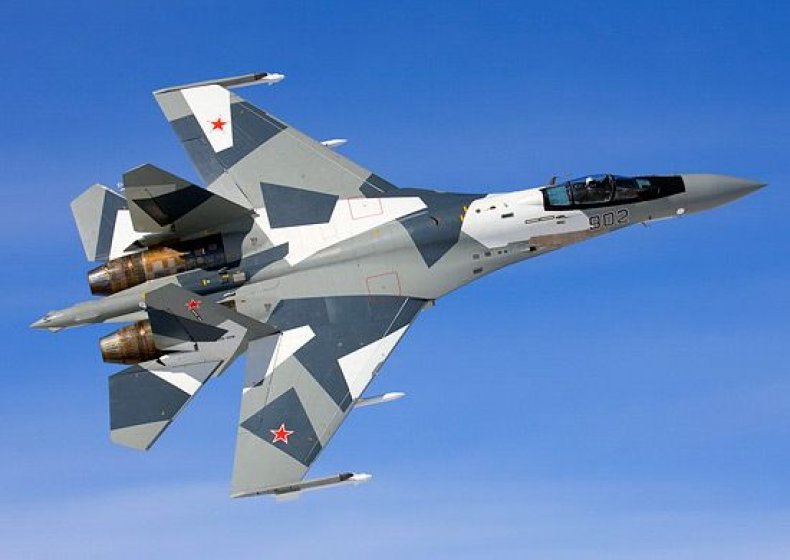 Onlookers get a glimpse of Russia's air force capabilities at shows or regular training exercises, but one place Moscow had its firepower on full display was in Syria. Both the U.S. and Russia are actively battling the Islamic State militant group (ISIS) and other jihadis in the war-torn country, but the latter's expansive and largely successful bombing campaign against other insurgents opposed to Syrian President Bashar al-Assad has earned it both Western criticism and an opportunity to test its latest weapons as it gained a new foothold in the war-torn region.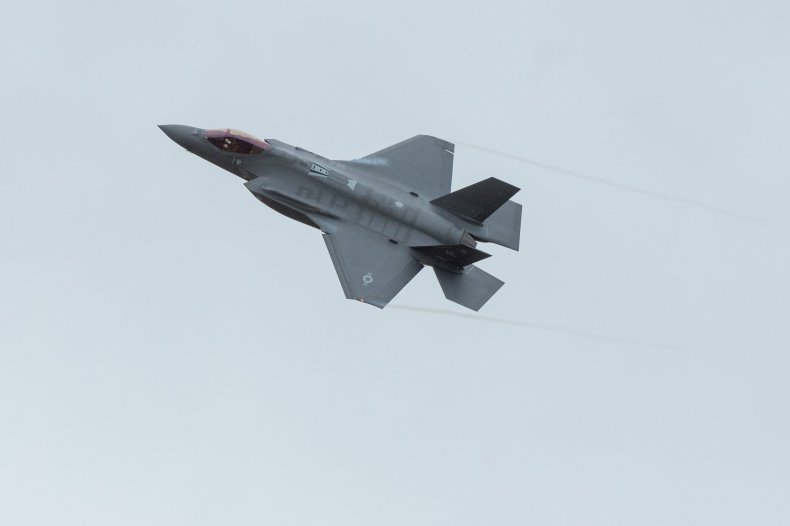 As Business Insider reported in February, the extent of Russia's air deployment in Syria includes both the Su-57 and Su-35, as well as the Sukhoi Su-24, Su-25, Su-27MS3, Su-30SM, Su-34; and the Mikoyan MiG-29SMT, the Beriev A-50, the Ilyushin IL-20 and the Antonov An-24. Russia has also sent out bombers such as the Tupolev Tu-22M3 to deliver air strikes against targets in Syria. The Tu-22M3 was set to be updated to the Tu-22M3M with "modern long-range precision weapons" and a new engine also to be fitted to the upcoming Tu-160M2 nuclear-capable heavy bomber. The Tu-160 has used overwhelming force in Syria, blasting ISIS with Kh-101 cruise missiles
Related: U.S. Versus Russia: These Are Their Weapons in Syria and What May Happen Next
"They're doing pretty well, it's great practice," Majumdar told Newsweek. "It's also signaling, it's a message to us. Do they really need Kh-101s [nuclear capable air-launched cruise missiles] to hit some guys with AK-47s in a building? No."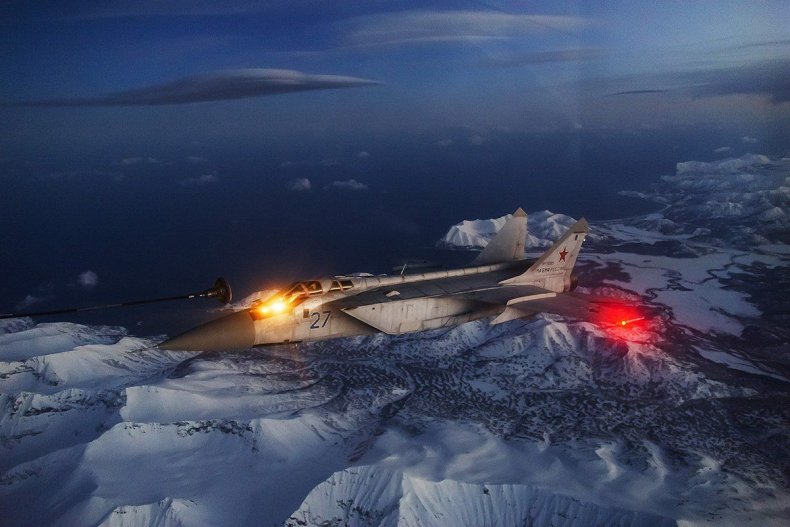 The Pentagon nearly came to blows with Russian forces earlier this month when the U.S., France and the U.K. launched cruise missiles at Syrian government facilities suspected to be involved in the production of chemical weapons. Russia threatened to strike back if any of its personnel were put at risk, but it later said the trilateral attack fell outside its zone of responsibility and followed instructions provided to the U.S.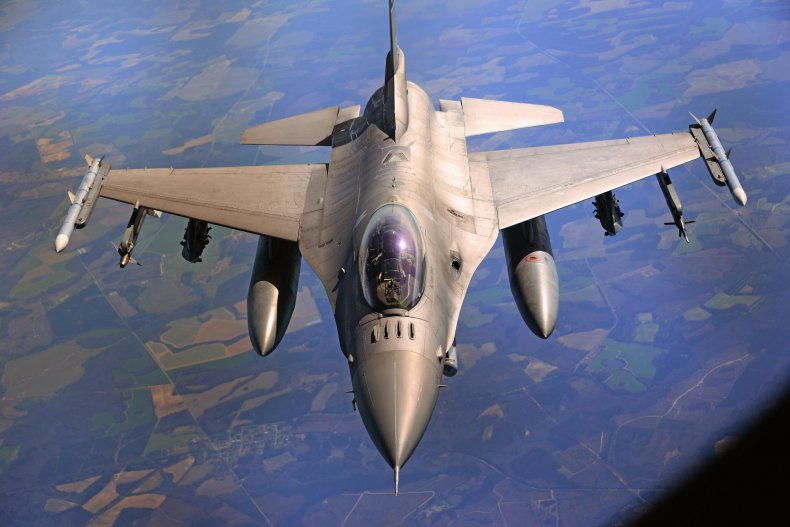 Despite the mounting geopolitical tensions between Washington and Moscow, neither power is eager to get into a world war where both have a lot to lose. Technology wasn't the only field in which Russia was behind when compared to the U.S. Prior to defending Assad from jihadis and an uprising backed by the West, Turkey and Gulf Arab states, Russian pilots were not involved in a major conflict since Afghanistan in the late 1970s and 1980s, another arena where they faced U.S.-backed rebels, against whom they had less success.
Cognizant of the gap between its land, sea and air capabilities and those of the U.S., Russia has also invested in its nuclear triad. Besides the aerial bombers such as the Tu-160, it also includes new land-based intercontinental ballistic missiles and submarine-launched ballistic missiles. Putin's efforts to accelerate the Russian military meant it would likely remain a powerful near-peer competitor for some time.
Unless the U.S. hits a major obstacle as Moscow did in the 1990s, it's unlikely that Russia will ever quite catch up, especially as the U.S. spends nearly 10 times more on its military budget. However, President Donald Trump and his generals still consider Russia and China as major threats, and the commander-in-chief further boosted defense spending for 2019 despite the sizeable lead the Pentagon already enjoys against its Russian rival.
"They're not anywhere close to us. They're already capable force and they are catching up, but we're also moving forward," Majumdar told Newsweek. "We're in a league of our own."