How Meghan Markle Bullying Review Evolved Over Four Painful Years
Meghan Markle was hit with a review into allegations she bullied her staff days before her Oprah Winfrey interview aired—but reports now suggest the findings will remain secret.
The Duchess of Sussex was accused of forcing two personal assistants out of Kensington Palace in an October 2018 email leaked to U.K. newspaper The Times in March 2021. At the time that the story was published, the world was waiting to find out whether Meghan's CBS tell-all would be as explosive as Princess Diana's famous sit-down with BBC's Newsnight in 1995.
The story focused on an email sent by former staffer Jason Knauf in October 2018 shortly before he resigned as Kensington Palace communications secretary. Publication of the message last year led Buckingham Palace to launch a review into the accusations with initial suggestions the findings would be published in the annual financial document the Sovereign Grant report.
However, according to The Sunday Times, there are now no plans to publish any findings when the Sovereign Grant report comes out later this month. If the newspaper's account is correct, that would mean the public has no closure over a major debate that has dominated discussions of the duchess for four years.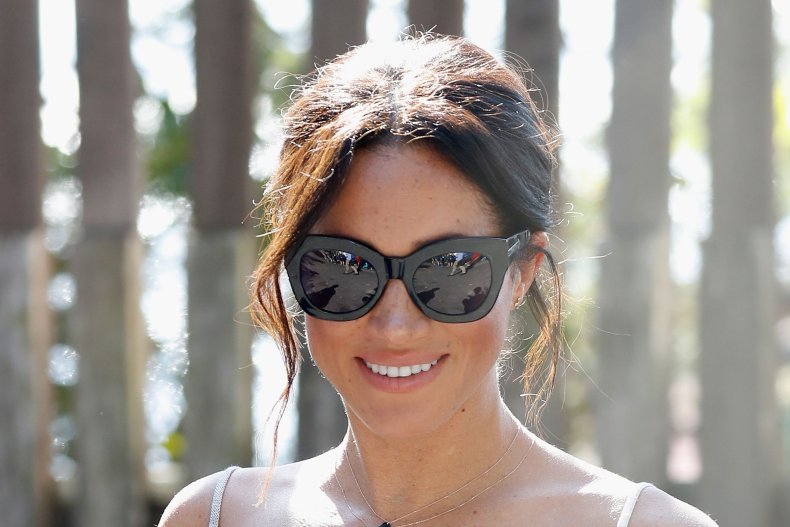 'Duchess Difficult' and the 2018 Bullying Email
Knauf's email came shortly after Meghan and Harry's tour of Australia and the South Pacific in October 2019 which had been a PR triumph.
While away, the couple announced Meghan was pregnant and The Sun in early November branded her the "Duchess of Success," stating she "passed her first big royal test with flying colours."
However, Knauf's email painted a very different picture of Meghan's relationship with her staff. It read: "I am very concerned that the duchess was able to bully two PAs out of the household in the past year. The treatment of X [name removed] was totally unacceptable."
He added: "The Duchess seems intent on always having someone in her sights. She is bullying Y [name removed] and seeking to undermine her confidence. We have had report after report from people who have witnessed unacceptable behavior towards Y [name removed]."
The email initially remained private but a watered-down version of the allegation was leaked to The Sunday Times two months later in December 2018. The story was headlined: "Meghan loses second close aide, Samantha Cohen, as rumours swirl of 'Duchess Difficult.'"
The nickname stuck and for months to come the British press chronicled the number of her staff who had quit. The public allegation of bullying was, however, yet to come.
Meghan Markle Left Unprotected While Pregnant
Meghan's characterization in the British media became more negative and she would also later tell the Teenager Therapy podcast: "I'm told that in 2019, I was the most trolled person in the entire world, male or female."
In October that year, the couple launched three lawsuits against three U.K. newspaper groups, with Prince Harry accusing the media of "waging campaigns against individuals with no thought to the consequences."
One of those lawsuits was against The Mail on Sunday and related to a private letter Meghan sent her father, Thomas Markle. However, the case would later expand to include her first broadside against Kensington Palace.
A court filing by Meghan's lawyers accused Kensington Palace of stopping her friends from speaking out to defend her from attacks in the media at a time when "she was pregnant, unprotected by the Institution, and prohibited from defending herself."
It added: "It was mandated by the KP Communications Team that all friends and family of [Meghan] should say 'no comment' when approached by any media outlet, despite misinformation being provided to UK tabloids about [Meghan]."
With Meghan on the record taking aim at Kensington Palace the stage was set for all-out conflict between the duchess and her former staff.
Bullying Allegations Against Meghan and the Oprah Interview
Meghan won her court case against The Mail on Sunday in February 2021, and shortly afterward it emerged she and Prince Harry would give their first sit-down interview with Oprah.
If there had ever been any dispute over whether Kensington Palace would be in the firing line, this was soon put beyond doubt by the first preview footage released by CBS. One clip strongly echoed Meghan's court filings about the KP communications team as Oprah asked: "Were you silent or were you silenced?"
Another segment featured Prince Harry saying: "I'm just really relieved and happy to be sitting here talking to you with my wife by my side."
By the time the full interview aired, it became clear this was a reference to Meghan's suicidal feelings while a working royal, which she said she expressed to palace staff.
She also said that a senior palace staffer told her she could not go "go somewhere" to get professional help as that would make the institution look bad.
The first story about the bullying allegations was published by The Times on March 3, ahead of the interview's broadcast on March 7.
Meghan's team came out swinging, telling the newspaper: "Let's just call this what it is—a calculated smear campaign based on misleading and harmful misinformation. We are disappointed to see this defamatory portrayal of The Duchess of Sussex given credibility by a media outlet."
By the morning after publication, some news organizations, including Newsweek, were given a shorter quote that excluded the phrase "smear campaign."
A spokesperson for Harry and Meghan said: "The duchess is saddened by this latest attack on her character, particularly as someone who has been the target of bullying herself and is deeply committed to supporting those who have experienced pain and trauma. She is determined to continue her work building compassion around the world and will keep striving to set an example for doing what is right and doing what is good."
Prince Harry later said in the mental health documentary The Me You Can't See: "Before the Oprah interview had aired, because of [the media's] headlines, and that combined effort of the firm and the media to smear her, I was woken up in the middle of the night to her crying in her pillow because she doesn't want to wake me up because I'm already carrying too much.
"That's heartbreaking. I held her, we talked, she cried, and she cried, and she cried."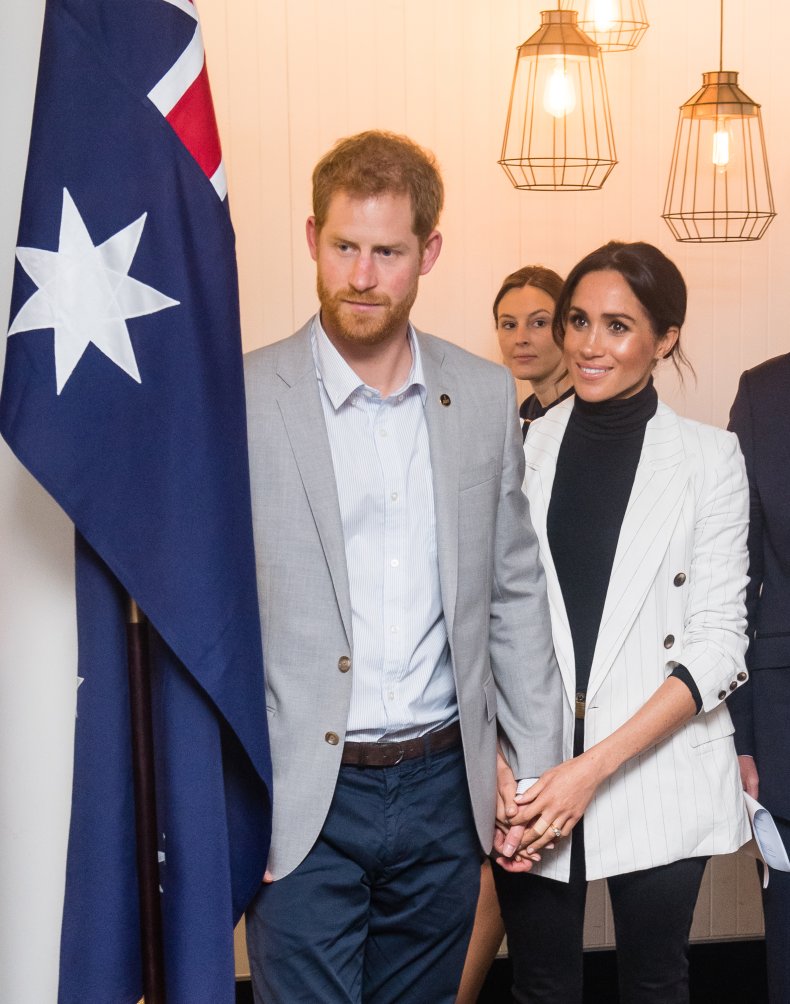 The Buckingham Palace Bullying Review
The palace launched a review of the accusations but was careful not to use the word "investigation."
A Buckingham Palace spokesperson said at the time: "We are clearly very concerned about allegations in The Times following claims made by former staff of The Duke and Duchess of Sussex. Accordingly our HR team will look into the circumstances outlined in the article. Members of staff involved at the time, including those who have left the Household, will be invited to participate to see if lessons can be learned.
"The Royal Household has had a Dignity at Work policy in place for a number of years and does not and will not tolerate bullying or harassment in the workplace."
Newsweek was initially told Meghan and Harry would not be invited to participate as royals are not considered staff members.
Janina Gavankar, a friend of Meghan's, went on ITV's This Morning, saying she had Meghan's blessing to speak out.
She said: "I can also say that I'm personally glad that people are doing their due diligence because I also know why someone had to leave and it was for gross misconduct. The truth will come out. There's plenty of emails and texts about that."
Historian Robert Lacey later suggested Meghan and Harry had produced a 30-page dossier detailing why certain personnel left the palace.
Meghan's U.K. lawyer, Jenny Afia, later reiterated denials she was a bully but also put forward a softer appraisal than the initial allegations of a smear campaign.
In the November 2021 BBC documentary The Princes and the Press, Afia said: "The overall allegation was that the Duchess of Sussex was guilty of bullying. Absolutely not."
She added: "That said, she wouldn't want to negate anyone's personal experiences."
If the latest reports are correct and the findings of the review will be buried it may leave the media and fans on both sides of the fence frustrated.
However, there may be many in the palace who will be pleased to see the back of the issue altogether, with Queen Elizabeth II focused on celebrating her Platinum Jubilee year. Prince Charles too is slowly taking on more and more of his mother's duties as her health problems persist and may not wish to see trans-Atlantic warfare flare up again as he looks ahead to finally becoming king.
For more royal news and commentary check out Newsweek's The Royal Report podcast: